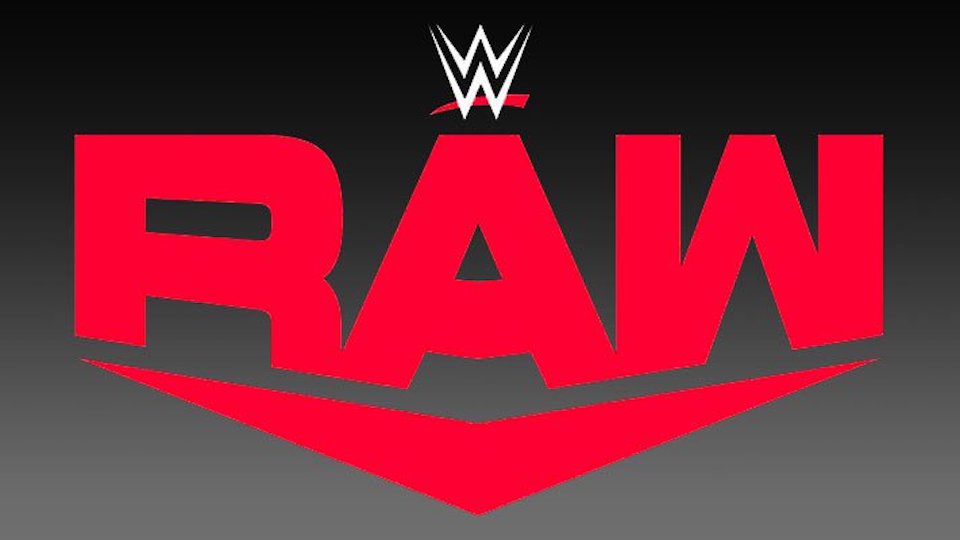 Greetings SWAFT Nation!
Sorry to be late with this Raw Review, but I was in the middle of a large international gathering this previous week, so when I got home I immediately slept.  So I'm watching Raw a day late, and let's look at what was advertised for Raw.
The #StreetProfits have one more shot at @WWERollins and his disciple @WWE_Murphy in a "Now or Never" Tag Team Championship Match TONIGHT on #Raw. https://t.co/Kkg9ksKQwg

— WWE (@WWE) March 2, 2020
Looks like the Street Profits get to take on Rollins and Murphy in hopes that the Raw Tag Team Titles go to an actual tag team.
.@TheBethPhoenix returns to #Raw TONIGHT with a medical update on @EdgeRatedR. https://t.co/hdteRd9F2F

— WWE (@WWE) March 2, 2020
Beth Phoenix makes an appearance to discuss Edge, in case you were unaware that they were a Hall of Fame power couple.
Due to a sprained wrist, WWE Women's Tag Team Champion @WWEAsuka is not medically cleared to compete tonight on Monday Night #Raw.

@KairiSaneWWE @QoSBaszler https://t.co/ubRBM5K2Vj

— WWE (@WWE) March 2, 2020
And in a change to the previously advertised match, Kairi Sane is replacing Asuka against Shayna Baszler.  Considering their history in NXT, this is a very welcome match.
---
The Best of Raw
Get your Kicks
The notion of @DMcIntyreWWE pinning or tapping out @BrockLesnar at #WrestleMania?

Nah, #TheBeast ain't here for it. #Raw pic.twitter.com/UIqnxwnL0K

— WWE Universe (@WWEUniverse) March 3, 2020
The show starts off with an appearance by WWE Champion Brock Lesnar and his advocate Paul Heyman.  Heyman discusses McIntyre's fluke elimination of Brock Lesnar, proposing that it was the unexpected trip to Dick Kick City that caused Lesnar to be vulnerable to elimination.  Not having any of that, Drew McIntyre comes out to face off against Lesnar in the ring.
.@DMcIntyreWWE just took the #WWEChampion @BrockLesnar to #ClaymoreCountry!!!#RAW pic.twitter.com/YZ1BUc9qQ2

— WWE (@WWE) March 3, 2020
Claymore County takes over Suplex City as Drew not only Claymores Lesnar in the ring, but comes back to give him one more on the ramp for good measure.
HE GOT HIM AGAIN.#Raw @DMcIntyreWWE pic.twitter.com/I9Ve17f9vE

— WWE (@WWE) March 3, 2020
Honestly, this was quite fun and not only did it continue some great storytelling, but Lesnar is money when it comes to selling and gets Drew over even further.
So Sayeth the Profits
Street Profits are up next against Murphy and Rollins.  They are incredibly over, with the crowd chanting that they want the smoke, and apparently if the Street Profits lose, they never get another shot at the titles.  Murphy and Rollins come out, with AoP on the Ramp, and the match gets going after a brief exchange on the outside.
It's NOW or NEVER for @MontezFordWWE & @AngeloDawkins with the #RAW #TagTeamTitles on the line! pic.twitter.com/fr1tsaMFvg

— WWE (@WWE) March 3, 2020
Very athletic match that has a very engaged crowd,  and a balanced performance between both teams.  With a kerfuffle on the outside distracting the ref, Kevin Owens slides in and delivers a stunner to Rollins. As AoP chase him off and Murphy gets slammed into the barricade by Dawkins, Ford delivers a Frog Splash with the pin to win the titles for the Street Profits!
NEW CHAMPS MOOD.#Raw @AngeloDawkins @MontezFordWWE pic.twitter.com/Tm6QgoCVdC

— WWE Universe (@WWEUniverse) March 3, 2020
Glad to see the Tag Team Championships on an actual tag team, and the match was fun, plus I'm sure it builds to further the Rollins/Owens feud. Plus we got a pretty great promo from Rollins after the match, declaring they want those titles back at Elimination Chamber as well as what I'm sure is a WrestleMania tease.
.@WWERollins & @WWE_Murphy want a rematch against the #StreetProfits for the #Raw #TagTeamTitles at #WWEChamber.

And the #MondayNightMessiah has a MESSAGE for @FightOwensFight… pic.twitter.com/oYhrvuWJDH

— WWE (@WWE) March 3, 2020
Women of War
On to the Shayna/Kairi match, which looks to no longer be an Ironwoman Match as was scheduled with Asuka.
.@QoSBaszler looks to gain further momentum towards #WWEChamber in a battle against @KairiSaneWWE on #RAW! pic.twitter.com/K8jCS3Hrr0

— WWE (@WWE) March 3, 2020
The connection between these two is pristine, with each of them getting offense in with each other, but Shayna gets to the limb manipulation and takes control.  Becky then comes out mid-match dressed to impress and joining the commentary table.
@WWE #RAW the Man is the King! pic.twitter.com/6MLQPhFPf6

— Jerry Lawler (@JerryLawler) March 3, 2020
Becky continues putting over Shayna on commentary, though Shayna quickly wins after blocking an InSane Elbow and turning it into a Kirafuta Clutch for the submission.  Solid match, even if it was shorter than expected.
Good Lucha Things
Continuing the intertwined Mexican feud, Rey and Humberto Carrillo face off against Andrade and Angel Garza. This is the first Raw since Andrade's suspension has expired, and I forgot that he was still the US Champion.
This TAG TEAM MATCH is ???!@reymysterio & @humberto_wwe battle @AngelGarzaWwe & the #USChampion @AndradeCienWWE on #RAW! pic.twitter.com/9lR8Sk4XeA

— WWE (@WWE) March 3, 2020
.@reymysterio always brings the HIGH-FLYING action on #RAW! pic.twitter.com/yK92HXYhSM

— WWE (@WWE) March 3, 2020
These superstars all have excellent chemistry, and this is a match given a ton of time.  I'm not sure what the primary feud will be now, but it looks like Humberto may now have a path to the US Championship as he pins Andrade after a crisp Moonsault.
The Viper and the Phoenix
Beth Phoenix comes out to give a medical update on Edge but is quickly interrupted by Randy Orton.
Beth is clearly having none Randy's polite handshake, telling him that She needs her husband and her children need their father. Crowd is chanting RKO throughout this.
Orton prepares his explanation and gives a history lesson on the past between Edge and himself. Claims that he took Edge out so he can go home and be a husband, a father, and places the blame on Beth for endangering his health by enabling him. This promo is intense, incredible, and ends with an expected, yet shocking move.
.@RandyOrton has done the unthinkable.#TheViper just gave @TheBethPhoenix an RKO on #RAW. pic.twitter.com/95IznGW5Ox

— WWE (@WWE) March 3, 2020
The show ends with Beth left lying in the center of the ring as he exits to no music. Hawkins, Ryder, and others are out in the ring with Beth as we end the show on that visual.
#BethPhoenix ???#Raw pic.twitter.com/SNFhUDqaMW

— WWE Universe (@WWEUniverse) March 3, 2020
---
The Mixed Bag of Raw
Phenomenal Fade
AJ Styles comes out to cut a promo about his loss at Super Showdown, and to prepare to fight Aleister Black. Once Black appears, however, AJ reveals that before he gets a match with AJ, Black must first go through Anderson.
.@WWEAleister wants a match with @AJStylesOrg on #RAW?

Gotta go through @KarlAndersonWWE first! pic.twitter.com/lqWfFO7Q19

— WWE (@WWE) March 3, 2020
Aleister makes short work of Anderson, but after that victory, AJ claims that Black must also get through Gallows, and a match between those two begins. Doesn't go long before Luke Gallows refuses to break the corner count and gets disqualified.
NOW @AJStylesOrg is ready to take on @WWEAleister!

How convenient… ?#RAW pic.twitter.com/2yHaNlSI6N

— WWE (@WWE) March 3, 2020
Black puts up a valiant fight, but is unable to make it past the prior abuse to last long, and loses to a Phenomenal Forearm. Rubbing salt in the wound, AJ crosses Black's arms and pins him Undertaker style to end the match.
Yes, @AJStylesOrg just did this.

Drop your GIF reaction ⬇️. #Raw pic.twitter.com/ODdBBMlGrG

— WWE (@WWE) March 3, 2020
It is an unusual position to put Black into, as I'm now curious if this means that there will now be some Taker-Black connection, and I'm not sure whether or not this helps or hurts Black overall.  At least he was protected, unlike Ricochet earlier.
---
The Worst of Raw
Chronicle of Riddick
Ricochet faces Riddick Moss for the 24/7 Championship. Brooklyn crowd chants "Who Are You?" to Moss, who gets the jobber-entrance.
.@KingRicochet looks to become the NEW #247Champion on #RAW! pic.twitter.com/E6LTZRcyVY

— WWE (@WWE) March 3, 2020
Quite a bit of action between the two, with Moss looking dominant but Ricochet showing off his good flippy stuff. However, after an STO Neckbreaker, Riddick Moss wins, meaning that in the same week Ricochet has lost his chance at both the top title and bottom title.
This may be good for Riddick Moss, but having Ricochet in this position seems to do nothing to serve him, especially since the loss was completely clean.
Squad Goals
The Riott Squad is all involved in a match as Ruby Riott faces off with Liv Morgan and Sarah Logan serves as special guest referee.
.@RubyRiottWWE goes one-one-one with @YaOnlyLivvOnce and the SPECIAL GUEST REFEREE is @sarahloganwwe!#RAW pic.twitter.com/MfWnnlddsJ

— WWE (@WWE) March 3, 2020
Another short match which, ends when Sarah Logan, who attempts to play peacekeeper, gives a fast count to Morgan so she gets the win on Ruby.  Following the match there is a quick celebration before Logan also betrays Morgan, leaving her lying with a swift kick.
This is definitely a story that could be compelling, but feels like it isn't developing at the right pace.
It wasn't Gwenyth Paltrow's Head
No Way Jose makes his way through the halls of the arena, and runs into Rowan and his cage. Rowan says he's been waiting for somebody to ask politely, and he pulls out a large toy robot spider…
It's time!!!

@ERICKROWAN *finally* reveals what's in his cage on #RAW! pic.twitter.com/CGFJ2dCXtM

— WWE (@WWE) March 3, 2020
I don't know what we expected, but it wasn't that…
---
Overall Rating for the Show (From best to worst: RawSome, Cor, AvRAWge, Poor and RawFul)
There was little not to like on this Raw, but what was negative was downright confusing or awful. I don't know if Ricochet sneezed on Vince McMahon while yawning and smoking a cigarette or what, but that seemed like a pretty hard burial. Also, I feel like we need a little more exploration of the Riott Squad's story. However, this show also Opened and Closed hot, with some good action in-between.
This Raw gets a: Low Cor
Follow WrestleTalk on Twitter to stay up-to-date with all the latest wrestling news.