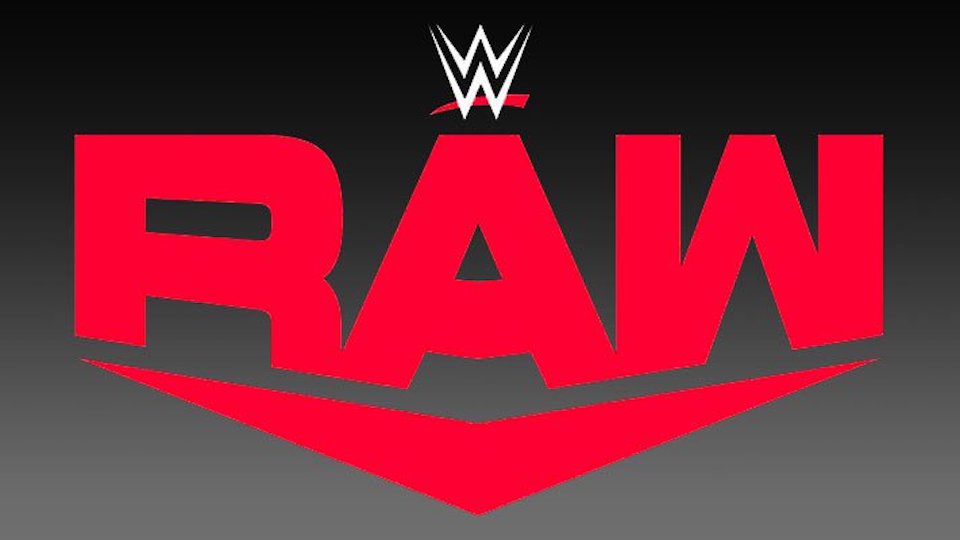 I have been off for a couple weeks out with surgery, and in that time the world has gone to hell!
In this time of great strain, we can all look to Vincent Kennedy McMahon to maniacally keep the show going.  Though most other wrestling has been cancelled, WWE maintains its run from its performance center in Orlando, FL.
HAPPY #316Day!

TONIGHT on #RAW:
? @SteveAustinBSR returns to celebrate
⚱️ #Undertaker and @AJStylesOrg sign their contract for #WrestleMania
? @EdgeRatedR is in the building!

And much more! It all starts at 8/7 c on @USA_Network!#WWENow pic.twitter.com/7GeQ7yDkxa

— WWE (@WWE) March 16, 2020
At least we get Stone Cold! On with the show
---
The Best of Raw
An Unusual, Yet Emotional Open
Welcome to a most unique edition of Monday Night #Raw LIVE from the @WWEPC!@ByronSaxton @TomPhillipsWWE @JerryLawler pic.twitter.com/FuLYqTKOk2

— WWE (@WWE) March 17, 2020
Admittedly, this is going ot be incredibly strange to get used to.  We open up to the empty performance center.  Tom Phillips, Byron Saxton, and Jerry "The King" Lawler are in the middle of the ring to introduce the show.
A HUGE challenge has been issued by the #RatedRSuperstar on #RAW!@EdgeRatedR. @RandyOrton. #LastManStanding. #WrestleMania. pic.twitter.com/zU6O7ymS9w

— WWE (@WWE) March 17, 2020
Not long after, Edge cuts off the trio and comes to the ring to talk about his past few weeks in the feud with Randy.  Edge cuts a very impassioned promo about their history and how hard it was for him to earn the superstardom.  This Promo is outstanding and absolutely worth a watch.  It's a strong monologue performance as Edge challenges Orton to a Last Man Standing match.
Still a Wrestling Show
.@reymysterio battles the #USChampion @AndradeCienWWE on #RAW while @WWEAsuka sits in on commentary! pic.twitter.com/lpq6HQFchY

— WWE (@WWE) March 17, 2020
Finally we get a wrestling match.  Somehow, even in crisis we get a mixture of our Mexican Four-Way Feud, with this latest iteration being Rey vs Andrade.  I don't know why, but Asuka is on the commentary crew as well, speaking Japanese.
Asuka adds an amazing energy to the commentary team, and makes the match that much more enjoyable.  Plus we know from several outings that Andrade and Rey can work very well together, and Rey wins the short match.
The Man Comes Around
This is how @BeckyLynchWWE arrived at the @WWEPC today.#Raw #StanTheMan pic.twitter.com/ER8G8xNHDF

— WWE Universe (@WWEUniverse) March 17, 2020
Becky Lynch arrived in style, and afterward came to the ring and cut a great promo on Shayna.  WWE's talkers are top-tier tonight, that cannot be denied.  It's a short promo about how Shayna was dominant in NXT but bullied her way around, but it was well-delivered.  Shayna was watching backstage, but nothing comes of that.
KO Gets PC Ready
An impassioned @FightOwensFight issued a challenge for @WWERollins at #WrestleMania!#RAW pic.twitter.com/nsTrnRGlFi

— WWE (@WWE) March 17, 2020
Kevin Owens is asked backstage about when he will face Seth Rollins, and again, an impassioned promo for tonight.  He declares that he will face Seth in the Performance Center, where he earned his right to be a WWE Superstar.
---
The Mixed Bag of Raw
A Bold Undertaking
The Undertaker's entrance is a bit unusual, he came out looking like American Badass Undertaker while using the standard Undertaker theme.  He quickly comes down to the ring and immediately starts trashing the ring.
The #Undertaker is LIVE at @WWEPC! #Raw

WE REPEAT: The #Undertaker is LIVE at the @WWEPC! pic.twitter.com/irfKGzOEuJ

— WWE (@WWE) March 17, 2020
AJ and the club are backstage cutting a promo on the upcoming match.  He eventually does sign the contract and sends The OC out to give it to Undertaker, which ends predictably
CONTRACT SIGNED.#Undertaker awaits @AJStylesOrg at #WrestleMania!#RAW pic.twitter.com/TsLcwgSGFO

— WWE (@WWE) March 17, 2020
Stone Cold Stand Up
Steve Austin is here to declare 3:16 a National Holiday. and does a bit with Byron Saxton, who rates every statement Austin makes about 3:16 Day.
Happy #316Day!@steveaustinBSR invited @ByronSaxton into the ring for a celebration on #RAW…as well as a STUNNER! pic.twitter.com/ioiv6d36BP

— WWE (@WWE) March 17, 2020
Eventually, Byron Saxton is brought down to the ring and given a Stunner after drinking some Broken Skull Ipa.  Becky Lynch comes down to the ring to join Steve for some bevs, and the two enjoy 3:16 Beers while Byron is once again hit with a Stunner. Sadly Corey Graves was not in town to see it.
ONE MORE FOR #316Day!

Better luck next time, @ByronSaxton.#Raw @steveaustinBSR @BeckyLynchWWE pic.twitter.com/4WmSla4Fhu

— WWE Universe (@WWEUniverse) March 17, 2020
---
The Worst of Raw
It's Filler Time
Not that I can necessarily fault WWE for this, but They had to kill time for the show by replaying the Royal Rumble match in its entirety.  Since it's an hour long match that they add commercial breaks into, I guess it is the best possible way to fill time with a relevant match.
---
Overall Rating for the Show (From best to worst: RAWsome, Cor, AvRAWge, Poor and RAWful)
This is a difficult show to judge. Let's be honest, Raw was playing with a pretty heavy handicap.  Using the Rumble Match was a brilliant move to kill time, but that can't happen forever.  Outside of Austin, the promos tonight were passionate, intense and perfectly delivered.  Austin, while not the greatest promo in an empty ring, was still highly entertaining doing what the fans at home wanted to see from him.  The major knock besides the Rumble Match would be that we only had one wrestling match on the show.
With the circumstances as they were, I still give this Raw: High AvRAWge
Follow WrestleTalk on Twitter to stay up-to-date with all the latest wrestling news, and join the conversation with the entire community on Discord.