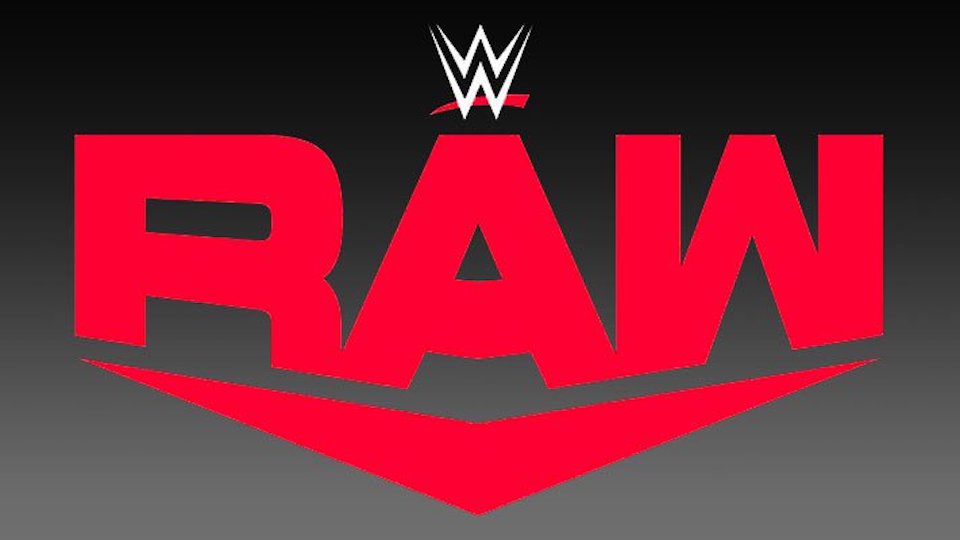 I certainly hope the SWAFT Nation is sheltering in place, and making sure to not further push Steve Carino!  The fanbase is quite intelligent and handsome, so I'm sure none of you are unnecessarily putting lives at risk.  Let's take a look at what's coming on Monday Night Raw.
.@BrockLesnar returns to #RAW, @RandyOrton responds to @EdgeRatedR's #WrestleMania challenge and much more TONIGHT!#WWENow pic.twitter.com/gkfOfVnsYR

— WWE (@WWE) March 23, 2020
Brock Lesnar gets to show up to an empty building tonight, while Orton makes an appearance.
JUST ANNOUNCED: @MontezFordWWE & @AngeloDawkins to defend #RAW #TagTeamTitles against @AndradeCienWWE & @AngelGarzaWwe!

Plus, @WWEAleister goes one-on-one with @fightbobby!https://t.co/XIOExmPDqF pic.twitter.com/LW2DvaVlOL

— WWE WrestleMania (@WrestleMania) March 23, 2020
And I have no idea why, but these two matches are happening at Mania.  Hopefully, tonight includes some build for them.
Any takers on which matches we get replayed tonight? Let's get on with the show.
---
The Best of Raw
Dramatic Open
Paul Heyman gives a promo backstage with an outstanding video package and Drew McIntyre delivers in return.
.@HeymanHustle has witnessed @DMcIntyreWWE's incredible impact but also knows the DESTRUCTION @BrockLesnar has brought!

It's going to get physical for the #WWEChampionship at #WrestleMania!#RAW pic.twitter.com/lW4TCILILt

— WWE (@WWE) March 24, 2020
When we cut back to the ring for the show opening Paul Heyman is in the middle of the ring advocating for Lesnar.  It's great to hear that even in an empty room, Heyman has absolute control and a perfect cadence of speech.  If there's one thing these empty arena shows have shown us is who are the members of the roster able to hold their own in the Promo department.
Finally, They Wrestle ANYBODY Else
After a backstage interview where Angel Garza seems to give Charly a serious case of the vapors, Andrade and Garza show off their tag team prowess against the team of Ricochet and Cedric Alexander.
It's tag team ACTION between @KingRicochet & @CedricAlexander and @AngelGarzaWwe & the #USChampion @AndradeCienWWE on #RAW! pic.twitter.com/aOIEAoLSFv

— WWE (@WWE) March 24, 2020
I will say, it is an absolute relief to see Andrade and Garza face off against literally anybody else on the roster.  Of course, with Team Mexico heading into the Tag Team Title match at WrestleMania, they went over with Andrade's spinning back elbow that totally isn't a Judas Effect.
The team of @AngelGarzaWwe & @AndradeCienWWE hope to gain momentum with a victory on the Road to #WrestleMania!#RAW pic.twitter.com/CqAtndIvcC

— WWE (@WWE) March 24, 2020
Again, good to see Ricochet and Cedric get time on the show, and an entertaining, athletci competition between the two that was enhanced by the presence of the Street Profits on commentary.  Following the match, Andrade and Garza start a beatdown but Street Profits are able to come clear the ring.
A Return to Shenanigans
Just when it looked like the title was losing its original spirit, The 24/7 chase has returned!
.@RonKillings got his BABY BACK by pinning @riddickMoss for the #247Championship!

Now THAT'S what's up! pic.twitter.com/CNov3PxFkL

— WWE (@WWE) March 22, 2020
There's so much I love about this, Riddick Moss jogging with the title around his waist, the referee being berated, R Truth in top form.  This is what has been missing from the 24/7 title and it is a welcome return to form.  Hopefully this breaks up the monotony of the weeks.
A Powerful Sermon
Kevin Owens is in the ring and calls out Seth Rollins, who answers. The two trade verbal jabs until Rollins is firmly in control and demands a moment to speak about WrestleMania.
.@WWERollins gave @FightOwensFight a significant #WrestleMania history lesson on #RAW! pic.twitter.com/xHIjjoB4xL

— WWE (@WWE) March 24, 2020
The delivery of the promo is powerful.  Rollins is completely believable as the confident heel without being overly arrogant.  There's nothing better than a Heel that can back up what he says and provides evidence to his case.  I absolutely loved this segment and it makes me want to see Owens shut Rollins up.
Orton Answers Edge
We close the show with Orton's response to Edge.  It is again an excellent example of being able to forward a story emotionally with a performance.  Orton discusses his consistency in the WWE and how hard he's worked to earn his status in the company.  His tone remains chilling but firm throughout.
A #LastManStandingMatch with @EdgeRatedR at #WrestleMania…@RandyOrton ACCEPTS!#RAW pic.twitter.com/EClUDXwjXH

— WWE (@WWE) March 24, 2020
With that, the match is set. Last Man Standing at WrestleMania.
---
The Mixed Bag of Raw
Undertiger
Following a lengthy video package recapping Undertaker and AJ Styles, The OC come out to address the match. Oh, and to remind us that this was a thing:
Yes, @AJStylesOrg really just went there. ?#Raw @LukeGallowsWWE @KarlAndersonWWE pic.twitter.com/hqTTjjG8GU

— WWE Universe (@WWEUniverse) March 24, 2020
AJ goes at length about finding Taker's true identity and vows to bring back the Deadman with a Boneyard match.
.@AJStylesOrg continues to be FEROCIOUS when speaking about #Undertaker on the road to #WrestleMania!#RAW pic.twitter.com/MlpL6LCLng

— WWE (@WWE) March 24, 2020
Now I have no idea what a Boneyard match is, but I'm hoping it's like the Undertaker subplot in 2k20, please!
Surprise NXT
So Street Profits have a match afterward as well, and they are facing off against the NXT team of Shane Thorne and Brendan Vink.  Shane Thorne hasn't been seen in NXT since November, and unusually Brentan Vink is a competitor who is making his WWE Television Debut in this match, having previously been in EVOLVE.
The #RAW Tag Team Champions @AngeloDawkins & @MontezFordWWE look to take care of business in the ring as the #StreetProfits await #WrestleMania! pic.twitter.com/SbOgdJR5UP

— WWE (@WWE) March 24, 2020
It's a quick match, under 5 minutes.  Basically getting reps in for the Tag Team Champions, and it's a win against a team that they should by all accounts be able to get considering the different level of competition.  Not entirely sure if this was necessary, but I'm fine with a live match taking up airtime.
Interview With (I Swear She Isn't) A Vampire
I want to take a moment to appreciate the sheer scale of the forced perspective here that makes Shayna absolutely tower over Charly.  Don't have a good photo of it, so I'll steal this Brian Zane tweet instead:
Are they using forced perspective or is Shayna THAT much taller and larger than Caruso?? pic.twitter.com/WsCVPEGcRQ

— 'The Influencer' Brian Zane (@zmanbrianzane) March 24, 2020
The interview doesn't go far, as Shayna takes over and talks about why she wants to destroy.  Unfortunately Shayna is cut off with an attack from Becky, ending the interview and exiting with her music.
While addressing #WrestleMania, @QoSBaszler just got introduced to a steel chair by @BeckyLynchWWE!#RAW pic.twitter.com/rPeuw4c3jQ

— WWE (@WWE) March 24, 2020
Blink To Black
Aleister Black had a match against jobber Leon Ruff.  Here is the match in its entirety (minus pin):
That was…chilling.
@WWEAleister now awaits @fightbobby at #WrestleMania.#RAW pic.twitter.com/ha2LzkD2va

— WWE (@WWE) March 24, 2020
It is good to see some enhancement action on TV, though this tells me nothing of why I should care about Lashley vs Black at WrestleMania.
---
The Worst of Raw
Replays Again
Like I said before, not going to knock the replays, but they definitely are the least interesting part of the show for those of us who have followed wrestling for a prolonged period of time. Matches include:
It's an all-time CLASSIC for the #WWEChampionship between @BrockLesnar, @JohnCena and @WWERollins at #RoyalRumble 2015!#RAW pic.twitter.com/3P39euVoy1

— WWE (@WWE) March 24, 2020
The Triple Threat between Cena, Lesnar, and Rollins from Royal Rumble 2015
Truly a HISTORIC battle between @MsCharlotteWWE & @WWEAsuka at #WrestleMania!#RAW pic.twitter.com/YafCVyGAx7

— WWE (@WWE) March 24, 2020
Charlotte vs Asuka at Mania 34.  And following this match replay we get Charlotte once again talking about making history, but really making no new points.
.@MsCharlotteWWE has some incredible #WrestleMania moments! What will happen when #TheQueen challenges @RheaRipley_WWE for the #WWENXT #WomensTitle at @WrestleMania?#RAW pic.twitter.com/f8izm4IJtd

— WWE (@WWE) March 24, 2020
---
Overall Rating for the Show (From best to worst: RAWsome, Cor, AvRAWge, Poor and RAWful)
This episode did feature more matches than last week technically, though two of those were squash matches.  This Raw continues the trend of showing whose strength of promo can carry them.  It is also a drastically changed set design which looks like the Ring of Honor shows of old.  A Return of the 24/7 title was quite welcome and having new opponents for Andrade and Garza was a needed switch.  This show also felt balanced on the replays, but probably because they were split opposed to being one long match taking up an hour and a half.  Hopefully we get some of the lower card talent on the next show instead of enhancement, since there are still plenty of bodies to put on Television.
Oh, and I still have no idea why Black and Lesnar are fighting.
This week's Raw, is a Low Cor
Follow WrestleTalk on Twitter to stay up-to-date with all the latest wrestling news, and join the conversation with the entire community on Discord.