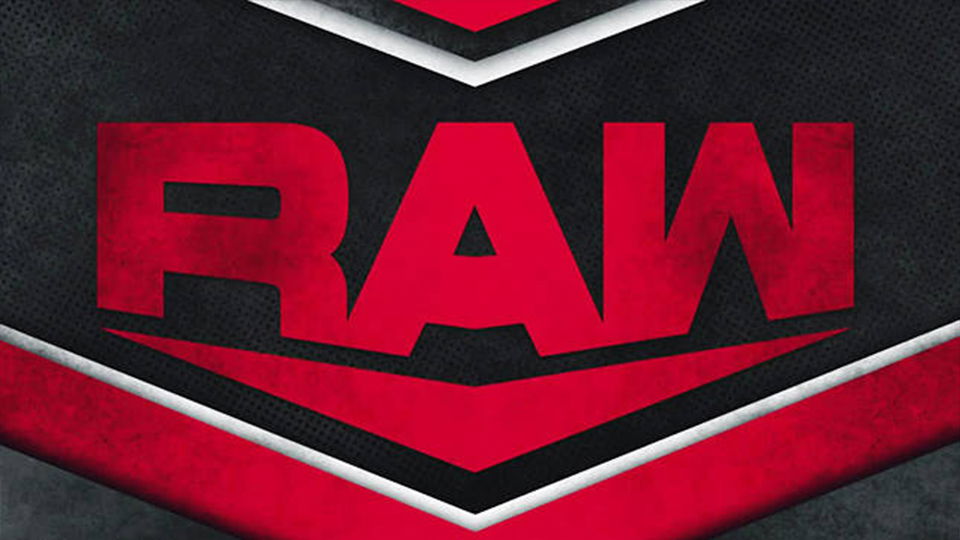 For a change, Raw had tough act to follow after a really good showing from the blue brand on Friday night. SmackDown was actually a fun show, with a compelling show-long arc for fan favourite, Otis.
On paper at least, WWE's traditional top show appeared up for the challenge. Running through the card, there was much to look forward to.
Will @EdgeRatedR vs. @RandyOrton at #WWEBacklash be THE greatest wrestling match ever? https://t.co/zsycDlf5WD

— WWE (@WWE) May 19, 2020
The IIconics would receive their long overdue title shot. Asuka was to be coronated as the brand's Women's Champion, a move supposedly ushering in "a new era". Edge was scheduled to answer Randy Orton's challenge for a match at Backlash.
And that's not even mentioning Baron Corbin becoming the first beneficiary of the "brand-to-brand invitation"! Which is for the best, because that sounds bloody awful!
It's rare for such a stacked rundown to disappoint. So expectations were understandably high heading in. But did the product live up to the hype? Let's find out in the review.
---
The Best of Raw
The 'Messiah' Accepts Rey's Gratitude
Watching Seth stroll to the ring alongside Buddy Murphy only serves to highlight what an awful cult leader he is. It's been months since he became the 'Messiah' and Seth still only has a single follower. The captain of the high school chess club inspires greater loyalty than this.
But I digress. There was no explanation as to what brought about Seth's breakdown last week, nor why he was suddenly completely fine again. Regardless, he was in the ring to share a revelation he'd had during the week. Rollins claimed that there can be no light without darkness and as such, his assault of Rey Mysterio last week was necessary. It was necessary to give Rollins the moment of clarity he required to refocus himself.
We just might see a match-up between @humberto_wwe and @WWERollin's disciple, @WWE_Murphy, NEXT on #WWERaw! pic.twitter.com/OIrAVpE0iH

— WWE (@WWE) May 19, 2020
This brought out Humberto Carrillo, who was tired of hearing Seth talk about his idol so dismissively. Rollins pointed out that he wasn't dressed to compete, but volunteered Murphy as his substitute. Carrillo suddenly didn't seem particularly phased who he fought, so Murphy it was.
This was a rather lacklustre conclusion to a solid promo. Seth, as we've come to expect, was excellent as the remorseless, conceited, self-aggrandising spiritual leader. But Carrillo just seemed slightly dim-witted. He was so angry until he realised Seth was in a suit.
Lashley Taking Care of Lashley
Inspired by his childhood hero John Cena, R-Truth was determined to defeat Bobby Lashley and eventually reclaim his 24/7 Title from Tom Brady. Tom Phillips kindly pointed out that he meant Rob Gronkowski, because apparently we're all too stupid to get the joke.
I'm going to ignore the fact that Truth transformed into Pretty Ricky at some point and fast-forward to the part where Lashley absolutely obliterated him, eventually sealing the win with the Full Nelson.
Another DOMINANT performance by @fightbobby garners the ??? from @The305MVP… #WWERaw pic.twitter.com/B5MRDMxv3u

— WWE (@WWE) May 19, 2020
After the match, MVP appeared on the ramp to applaud his potential business partner. Raw seems to be planting the seeds for Bobby to get a WWE Title shot, which I'm all about. Certainly more so than Lana appeared to be, as she was backstage angrily tossing things about. I think the subtext is that she's upset over MVP taking her spot in Bobby's heart. In wrestling as in life: easy come, easy go.
KO Brings People Together… And Then Drives Them Apart
Kevin Owens explained his absence since WrestleMania, informing us that he had been dealing with various injuries. But good news! The KO Show is back! Does that mean the VIP Lounge has been cancelled?
Not exactly the return @FightOwensFight envisioned… #WWERaw pic.twitter.com/qCeAo4cp9d

— WWE Universe (@WWEUniverse) May 19, 2020
He welcomed his guests – the Vegaboys. Zelina suspected that they had been brought out to stage a public meltdown. Their recent infighting has been well documented and she thought people were expecting more disfunction. But Vega assured us that wasn't going to happen, before running through the resumé of each of her charges. God, Zelina is an amazing talker. I realise that doesn't come as news to most of you, but sometimes it's easy to forget just how good she is.
When she was done, Owens introduced his other guest… Apollo Crews? He sprinted down to the ring, immediately pouncing on Andrade – the man who beat him a few weeks ago.
This led to a tag match pitting Crews and Owens against Andrade, Theory and Garza. Apollo pinned Garza after about four minutes, curtesy of some miscommunication between Theory and his partners.
After the bell, Andrade and Garza beat up Theory, sealing his expulsion from the group. None of this was overly exciting, but it also wasn't personally offensive. Which is more than I can say about the rest of the show.
Drew Topples The King
Remember last year when WWE management, using Seth Rollins as a conduit, blamed Baron Corbin for tumbling ratings?
Well, apparently the problem was that he wasn't been used enough. Because with ratings continuing their downward slide, Vince has decided that the only remedy was more Baron 'cowbell' Corbin.
Behold, your KING is on Monday Night #WWERaw!@BaronCorbinWWE pic.twitter.com/Sonw6lDBM4

— WWE (@WWE) May 19, 2020
Big Corbs became the first beneficiary of the brand new "brand-to-brand invitation", which allows one wrestler from Raw and one from SmackDown to move to the opposing show four times a year. I think I got that right?
Corbin was scheduled to take on Drew McIntyre in a non-title contest. But before things got underway, Bobby Lashley came out as an interested party. He was there to stake his claim for the WWE Title, even if he had to "rip it from McIntyre's cold, dead hands".
Fortunately it didn't come to that. Corbin had his moments in the match, but it was largely McIntyre on top. Drew kicked out at one a few times and capped off an exciting finishing sequence with a Claymore. All while Bobby Lashley looked on, unmoved.
I often give Corbin a hard time, but he's certainly capable of delivering a good match under the right conditions. These were those conditions, as Drew and Baron had a great showing, which also served to build towards McIntyre's next challenger.
---
The Worst of Raw
WWE Goes Disney
The opening package effectively replayed Becky Lynch's heartwarming pregnancy announcement in totality. Except this time it was spliced together with a few career highlights and overlaid with an inspiring musical track.
What an incredible segment this is paying homage to @BeckyLynchWWE! So special! ?? #MondayNightRaw

— Charly Arnolt (@CharlyOnTV) May 19, 2020
I spoke at length last week about how thrilled the wrestling community should be (and is) for Lynch and Seth Rollins. But this sugary video package just felt far too 'low-rent Disney' for my liking.
The Greatest Match of All Time
All you need to know about this segment is that Charly Caruso once again claimed that a clash between Edge and Randy Orton could turn out to be the greatest wrestling match of all time.
All the makings of a ⭐️⭐️⭐️⭐️⭐️ classic.#WWERaw @EdgeRatedR @RandyOrton pic.twitter.com/L9xxsWXmwu

— WWE (@WWE) May 19, 2020
Is WWE trying to make our heads explode? Or is the company just so colossally deluded by decades of uncontested dominance that they actually believe this nonsense? Because I can all but guarantee – based on their WrestleMania encounter – that it won't even be the greatest match of that week.
So I was immediately soured on this angle. Randy came out first to throw shade on Edge, saying that the grit in his eyes had been replaced by fear. He was followed by the 'Rated R Superstar', who delivered an incredible promo about how much the wrestling business meant to him.
Edge accepted Orton's challenge for a match at Backlash. Samoa Joe reiterated it could be the best match of all time. I slammed my head against the table.
Also, not that it really matters, but it's hard to overlook that this feud has gone from Orton assaulting Beth Phoenix and almost murdering Edge… to an argument over who appreciates wrestling more. Not sure that counts as escalating odds.
The Highway to Nowhere
On paper, a match between Humberto Carrillo and Murphy should be tantalising. Two superlative athletes, with unbelievable move sets, is exactly what you'd want to see on Raw.
But none of this worked. Neither Humberto nor Murphy have any semblance of momentum, nor was anything on the line here, so it's pretty difficult to invest in a meaningless exhibition. In an effort to create some heat, Humberto claimed that he was fighting to avenge Rey Mysterio, who was at home recovering from the beating he took last week.
Aaaaaaaand @WWE_Murphy was just a split-second away from NOT having a match against @WWEAleister later tonight… #WWERaw pic.twitter.com/A1hJC9Of1C

— WWE Universe (@WWEUniverse) May 19, 2020
After three minutes of mostly nothing, Murphy pinned Carrillo. So the babyface, fuelled by the power of avenging his idol, was soundly beaten by a heel with nothing on the line. Having won, Murphy moved to continue the assault on Carrillo but was interrupted by Aleister Black. Then nothing happened until they fought later in the night.
Liv's Saintly Mom
Liv Morgan's face suddenly appeared in the centre of my screen. For a second I worried that I had accidentally strayed into one of those illicit WWE message boards. About 15 seconds later, I wish I had.
Determination runs in the family.

Future #WWERaw #WomensChampion @YaOnlyLivvOnce? ? pic.twitter.com/uP44QiVf3Y

— WWE Universe (@WWEUniverse) May 19, 2020
Liv tearfully spoke about her mom, who seems like a wonderful woman. Apparently she was hard-working, committed and an inspiration to Morgan. Liv claimed that after competing against Charlotte last week, she realised that she wants to be the brand's top champion.
This was all so utterly bizarre. I still have no idea why Liv was so irrationally (and unconvincingly) emotional, nor what her mom has to do with winning the Raw Women's Championship. Without being too harsh, because I do think Morgan is great, this felt like one of those out-of-continuity training promos they do off-camera in NXT.
Creative Has Nothing For Charlotte
Charlotte came down to the ring next. It came directly after a recap of her SmackDown appearance, which left me momentarily disoriented about what was live and what was part of the recap package. Because it was practically identical.
The hardest-working woman on all 3️⃣ brands.#WWERaw @MsCharlotteWWE pic.twitter.com/E3HQnU4T0s

— WWE (@WWE) May 19, 2020
But then she mysteriously called out Ruby Riott, for unknown reasons. I have no idea why she'd have issues with a woman coming off back-to-back losses to Liv Morgan, but the insinuation was that there had been some kind of Twitter beef? I have no clue, nor do I have any inclination to find out.
The two women had a solid match. Because of course they did. Charlotte is amongst the best in the world and Ruby's top-notch ability is understated.  But there was just no storyline here. And with  the result a foregone conclusion, there was little intrigue during the match. After a neat few minutes, Charlotte won by submission.
Nia Takes a Tumble
Asuka and Kairi Sane took to a very well-decorated ring to celebrate Asuka's coronation as Raw Women's Champion. There were balloons, flowers and lots of dancing. Kairi reminded everyone that Asuka had completed the Grand Slam by winning the Raw belt. Asuka was deeply appreciative.
They cried. I started to wonder if this could possibly get any more boring. Then Nia Jax came out.
Nia dismissed Asuka's title win, saying that she had effectively been given the belt while Becky was on maternity leave. Not entirely true, because she won a ladder match that Nia was also in.
Well, @NiaJaxWWE, tonight wasn't the night to mess with #WWERaw #WomensChampion @WWEAsuka. pic.twitter.com/S7WWeaXuGh

— WWE (@WWE) May 19, 2020
Jax then claimed that she would beat Asuka if they ever competed, on the basis that Nia was bigger and stronger. It's the same script Nia's been following for years… usually right before she loses. As if reading my mind, Asuka then beat up Jax and flung her from the ring. Fairly pointless.
Later, Nia jumped Kairi Sane backstage, which awoke a primal rage in Asuka. She again battered Nia in a hallway.
An Iconic Anticlimax
Prior to their Women's Tag Team Title clash, The IIconics delivered another vintage promo. Which is to say it was loud, obnoxious and shrill. I loved every second of it.
Wait for it.#WWERaw @BillieKayWWE @PeytonRoyceWWE pic.twitter.com/CojQoGMgCF

— WWE Universe (@WWEUniverse) May 19, 2020
They reminded Bliss and Cross that they had beaten them last week and would do so again.
The Aussies got off to a rocky start though, as the champions took turns wailing on both of them. It was all one-way traffic, with Bliss and Cross almost retaining on several occasions only for the pin to be broken up at the last second.
After the last save, Peyton drove Alexa into the ring post. The referee told her to stop. She did it a second time. The referee warned her not to do it again. She threw Alexa shoulder first into the post a third time. Apparently three is the entirely arbitrary magic number, because the official immediately called for the disqualification.
Another week of build with no payoff. Why does this company hate wrestling so much?
TELL US … WE DIDN'T JUST SEE THAT. cc: @BookerT5x#WWERaw @BillieKayWWE @PeytonRoyceWWE pic.twitter.com/1hzXg3r0SY

— WWE Universe (@WWEUniverse) May 19, 2020
If that wasn't bad enough, I can barely stomach the bile that happened backstage after the match. Billie Kay blamed Royce for costing them a golden opportunity. She lightly slapped her partner across the face, immediately regretted it, profusely apologised and they cried while hugging one another. What a load of old tripe.
Baszler Stuck in a Time Loop
One week after fairly easily dispatching of Natalya, Shayna Baszler took on… Natalya. I know the roster is limited given present circumstances, but come on!
So what happened? Baszler beat Natalya in an even more one-sided contest, while the commentators tried to convince us that she was "on a roll". Okay.
mood—— pic.twitter.com/aziJpfitKx

— Nattie (@NatbyNature) May 19, 2020
Back in the ring, Natalya looked absolutely heartbroken. You'd think she'd be accustomed to losing by now. Then she started dismantling the KO Show set in a fit of rage. Samoa Joe called it "a bit much", which was rich coming from a guy who as a heel, regularly attacked people after the bell.
Maybe this was a heel turn for Nattie, maybe it wasn't. If it was, it was far from impactful.
The Tag Team Champions Tossing Axes
The Viking Raiders competed against The Street Profits in an axe throwing contest. I hated their basketball game last week and this was only mildly less egregious. It was acceptable background noise while I contemplated all of my life's choices that had led me to this point.
G R E A T N E S S.#WWERaw @AngeloDawkins @MontezFordWWE pic.twitter.com/sz6ueKjyVk

— WWE (@WWE) May 19, 2020
In a reversal of what we saw last week, The Street Profits were terrible and then suddenly became amazing at throwing axes.
A casual reminder that this is a championship programme.
Austin Theory Finds a New Home
Aleister Black was comfortably dealing with Murphy, until Seth Rollins found Austin Theory prone at ringside. The young prodigy was still nursing his injuries after being attacked by the rest of the Vegaboys.
Seth offered him a hand and apparently this was enough for Theory to join Seth's flock. I have no idea why Theory would so readily join another faction five minutes after being betrayed by his last group. Yet, here we are.
REVELATION ? #allday pic.twitter.com/YboCzez2nR

— Austin Theory (@austintheory1) May 19, 2020
Seth gave the instruction and Austin Theory jumped Black to end the match.
---
Overall Rating for the Show (From best to worst: RAWsome, Cor, AvRAWge, Poor and RAWful)
This may have been the worst show in months, years, lifetimes. If you ever wanted to present aliens with evidence that Earth wasn't worth conquering, just show them this edition of Raw. It'll convince them we're lost as a species.
It's hard to encapsulate all of the feeble-minded awfulness without essentially rehashing the entirety of the three hours. Suffice it to say that with few exceptions, everybody looks decidedly worse than they did 24 hours ago.
? ? ?

She's coming for YOU, @NiaJaxWWE!#WWERaw @WWEAsuka pic.twitter.com/yzIILjhmrT

— WWE (@WWE) May 19, 2020
Promos had no direction, characters were pushed aside in favour of less interesting programmes and advertised matches ended in non-finishes. It was all just such uninspired, irrelevant nonsense. And the tag tag team champions were out in a field tossing axes at wooden targets.
Not even decent turns for Seth Rollins and Bobby Lashley could resuscitate this show that felt every bit of its three-hour runtime. This week's Raw was RAWful.
Share your thoughts on Raw with us on Twitter and visit Wrestletalk to always stay up-to-date on all the latest wrestling news.