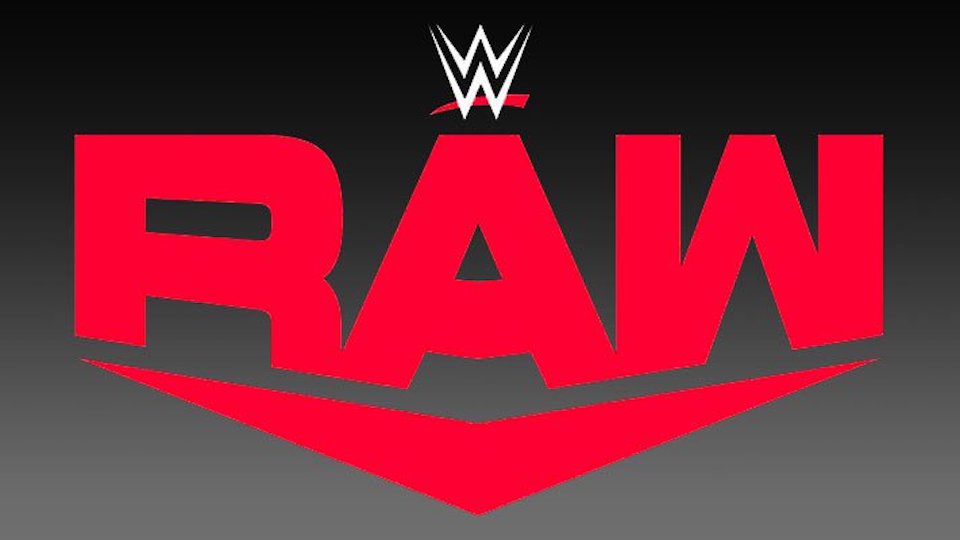 There's little doubt that WWE's latest reinvention has largely been an unmitigated disappointment. Raw and SmackDown's "season premieres" were underwhelming, Monday's follow-up was lackluster and the blue brand's most recent offering was a total disaster.
The WWE Draft was intended to provide the kind of shot in the arm so often experienced by other sports. The annual reshuffle of main roster talent was meant to be dynamic, exciting and unpredictable. Instead it has so far been lethargic, uneventful and largely boring. 
In striving to recreate real-world sporting drafts, WWE fell short in virtually every aspect. Unless you count the ridiculous robot in FOX's "war room". (You shouldn't.)
https://www.instagram.com/p/B3oEaCigE3_/
Fortunately, the nature of professional wrestling programming allowed Raw a do-over. With everything being stretched far longer than necessary, last night's edition of the red brand played host to Part Two of the 2019 Draft.
With widely-published condemnation of Friday night's effort readily available for all to see, one can only hope that Raw would remedy the faults of its blue counterpart. This was a second chance to pull off a draft that was a general disappointment last week.
Everything just reeked of desperation. All the celebrity appearances, featuring people you could just tell knew nothing about wrestling, screamed "look at us! We're culturally relevant! And here's a generic sports personality to convince you about it."
And if that fails, at least we'll get to see Becky Lynch take on Charlotte again.
Let's get to the review.
---
The Best of Raw
Seth is Going "Fiend Hunting"
In a backstage interview, Seth announced that he was done being victimised by The Fiend. Last night, he would be going on the offensive. He would seek out his adversary and give him a taste of his own medicine. He was, briefly (and somewhat cartoonishly) put, going "Fiend hunting".
"I've been trying to move forward with my life, and #TheFiend has just been picking his spots. That ends TONIGHT, because tonight, I'm going FIEND HUNTING." – @WWERollins #RAW pic.twitter.com/rAsi6enDzl

— WWE Universe (@WWEUniverse) October 15, 2019
As Elmer Fudd as this promo was, it was nevertheless refreshing to see Rollins assume a bit of agency. Dating back to his long-running feud with Brock Lesnar, Seth has for too long played the helpless 'Architect' in distress. Finally he was willing to take pre-emptive action.
A Draftee Shows his Worth
Moments after being drafted to Raw (wasn't he always on Raw?), Andrade took on Ali in an above-average contest.
Let's see if @AliWWE can impress the execs from @USA_Network and @FOXTV against #RAW's newest pick @AndradeCienWWE! #WWEDraft pic.twitter.com/DOeymFgVsR

— WWE (@WWE) October 15, 2019
The two men went to great lengths to put on a show here, as the pace stayed high throughout the short bout. Following a tope to the outside, Ali rolled Andrade back into the ring. But with the referee momentarily distracted, Zelina Vega landed a hurricanrana to Ali, allowing Andrade to hit a Hammerlock DDT for the win.
Hopefully the win over a reputable opponent, coupled with the prestige of being selected fifth overall, finally sparks the Andrade push that we've been hearing about for months.
The Raid Leads to Gold
After beating the champions last week, The Viking Raiders got a crack at Dolph Ziggler & Robert Roode with the tag team gold on the line. And in fairness, this was a good match despite staying fairly true to formula.
Ziggler and Roode got the heat on Erik for a while. A hot tag to Ivar, however, let the mastodon clear house. After an effective double team led to a Glorious DDT, Ziggler and Roode looked to have the match won, only for Ivar to break up the pin at the last second.
GLORIOUS DDT from @RealRobertRoode does NOT spell the end for The #VikingRaiders! #RAW #WWEDraft #TagTeamTitles pic.twitter.com/hrYm9xu3pI

— WWE Universe (@WWEUniverse) October 15, 2019
Then, after some further scuffling, The Viking Raiders hit the Viking Experience on Ziggler to be crowned new Tag Team Champions. The Raw tag division has felt like it's needed a reboot for quite some time now, and hopefully the undefeated Viking Raiders are able to provide that shot of adrenaline.
---
The Worst of Raw
History Has A Funny Way of Repeating Itself
Prior to the live show commencing, Raw aired a well-edited package of The Fiend's disastrous match against Seth Rollins at Hell in a Cell (and the ensuing attack on Friday night). Honestly you'd hardly know that it was widely considered one of the worst pay-per-view main events in recent memory.
#LetUsIn.#RAW is LIVE on @USA_Network…RIGHT NOW! pic.twitter.com/pD7T9YpaG9

— WWE (@WWE) October 15, 2019
Of course, not only was this the product of cowardice – with WWE being too afraid to recap this mess the night after it happened – but it also barely seems relevant anymore. Bray Wyatt was drafted SmackDown last week. And we would soon come to learn that Seth will remain on Raw.
So why draw attention to this already tenuous rivalry now?
The Queen vs. The Man… Again
The news that Sasha Banks wasn't cleared to wrestle last night left Becky Lynch without an opponent to determine the draft order.
Enter Charlotte… again. Except that doesn't tell the whole story. Enter Charlotte, as a heel… again.
She sarcastically claimed that she was only trying to be Becky's friend, before clobbering her with the microphone. In the hierarchy of narrative conflict, this "frenemies" issue ranks only marginally above "tall people fighting shorter people".
That's one way to kick out.#RAW @BeckyLynchWWE pic.twitter.com/0S2pEhA7ot

— WWE (@WWE) October 15, 2019
With that said, the inexplicably full-on heel Charlotte had a pretty good match with Becky. 'The Queen' took most of it, forcing 'The Man' to escape a multitude of submission attempts. Eventually, Charlotte hit Becky with a spear. Lynch kicked out and, while Charlotte tried to come to grips with the close call, she got rolled up for the win.
I'm just tired of seeing this same never-ending feud, which has its roots in Becky turning on Charlotte well over a year ago. I'm tired of seeing Charlotte's constant ethical flip-flop. Most of all, I'm tired of the unnecessary matches. Of course Raw will pick first! Picks are announced in alternating groups of five – meaning that Raw will always bookend each draft group.
The Face of the Draft
By having Stephanie McMahon announce the respective network's draft picks, WWE have explicitly positioned her as the "Face of the 2019 Draft". This plan to inextricably link the biggest portion of your show with the company's most reviled character is mind-boggling.
Welcome BACK to the QUEENDOM.#RAW #WWEDraft @StephMcMahon pic.twitter.com/OZfuMgNR4M

— WWE Universe (@WWEUniverse) October 15, 2019
She is the antithesis of excitement, fun and entertainment. It's unsurprising then that each pick was greeted with little more than a halfhearted shrug. Stephanie sucks the enthusiasm out of any situation. She shouldn't have been allowed anywhere near TV for this purpose.
A Celebrity Presence
Throughout the night, Raw intercut the broadcast with little skits performed by "celebrities". Jim Cramer spoke about wrestlers like they were stocks, Colin Jost and Michael Che made jokes about Braun Strowman, and Al Roker delivered a wrestling-themed weather forecast.
Settle this, @BraunStrowman: Are you and @nbcsnl's @colinjost friends now?#RAW #WWEDraft pic.twitter.com/WwvvN0LrxS

— WWE Universe (@WWEUniverse) October 15, 2019
They were all equally unfunny and reeked of desperate self-indulgence.
The Devil Rises
Aleister Black beat Eric Young in about two minutes to announce his arrival on Monday nights.
So… yep… alrighty then. Moving on.
The Secret is Kept
Buddy Murphy was selected in the fourth round of last night's draft, placing him in the same category as Jinder Mahal, Carmella and R-Truth.
Later in the night, Murphy won a competitive five-minute match against Cedric Alexander.
CAUTION. TO. THE WIND.#RAW @WWE_Murphy pic.twitter.com/n0bh0CIMRA

— WWE (@WWE) October 15, 2019
This guy will never be given the attention he deserves in this company.
The Draft Format
Every criticism I levied in relation to last week's SmackDown holds true here. From the way draft picks are summarily read out without fanfare, to the ridiculous "war rooms", to the pointless celebrity appearances… it's all just so boring.
Ricochet and his Goofy Catchphrases
Before his match against Shelton Benjamin, Ricochet vowed to "overcome every obstacle" in his quest to "prove that superheroes are real".
I love Ricochet. I hate the goofy verbiage he's asked to deliver each week.
At least he beat Benjamin in fairly short order.
Lana Gets a Dirty Massage
For some reason, Raw decided to air a clip of Lana getting a massage, which could just as easily have doubled as the opening scene of a porn film.
https://www.instagram.com/p/B3nxybuho0t/
In response to a question from the masseuse, Lana said that she likes it "harder" and "deeper". Then Bobby Lashley took over, to Lana's tremendous approval. She complimented her new beau on his "gentle touch", claiming she never got that from Rusev.
What the what?
A Fury-ious Contract Signing
Tyson Fury and Braun Strowman met in the ring for a contract signing ahead of their match at WWE Crown Jewel later this month.
They exchanged some complimentary words, before threatening to knock the other out. Then Braun smashed the table in two, and Tyson struggled to snap a pen.
https://www.instagram.com/p/B3n7KQyDt9o/
I have no idea what this was meant to achieve.
Unlikely Allies
The Kabuki Warriors defended their newly-won Women's Tag Team Championships against Natalya and her hand-picked partner… Lacey Evans?
Because apparently that's what women's feuds are these days. You throw your blood rival off the stage through a table one week, and decide to recruit her to be your tag partner the next. And, wouldn't you know it, Natalya and Evans got along seamlessly.
https://www.instagram.com/p/B3n1xH8hk2E/
This was lazily conceived, insulting nonsense. And then the tag champs won what was a fairly boring main event.
Also, what happened to the Kabuki Warriors' feud with Alexa Bliss & Nikki Cross that's been building in recent weeks? Or Asuka's beef with Becky Lynch? I suppose we'll just forget about that then.
The End of the Funhouse
I was optimistic when Seth first announced that he was going on the hunt for The Fiend. I thought he might end up in a dark area of the arena or attempt to lure him to the ring.
Turns out my hopefulness was entirely misplaced and the actual result was far, far worse.
Seth invaded the Firefly Funhouse, first beating up Bray Wyatt before setting the entire set on fire, à la Randy Orton to the Wyatt Compound.
https://www.instagram.com/p/B3n36gJhuSW/
The thing is, I really enjoyed the Funhouse being a manifestation of Wyatt's lunatic mind. Something entirely distinct from the rest of the WWE universe, without physical form. By having Rollins run in, the entire thing was effectively exposed – revealed to be a soundstage with lighting, cameras and people manning the puppets.
Even if the Universal Champion hadn't "burned it down", his mere presence cheapened the Funhouse, for all intents and purposes destroying it as our sanctuary away from Raw.
What choice did I have?

— Seth Rollins (@WWERollins) October 15, 2019
In any event, how did Rollins even figure out where it was? People couldn't find Aleister Black for months. But all it took was two hours to track Wyatt down?
---
Overall Rating for the Show (From best to worst: RawSome, Cor, AvRAWge, Poor and RawFul)
Raw was once again an abomination.
The wrestling was passable but unspectacular, randomly-built alliances were insulting and the second night of the WWE Draft was a dull, boring, uninspired affair.
Further delving into the quagmire was Lana's Wet 'n Wild Massage, Charlotte being made to look like a goof in defeat and an awful contract signing.
https://www.instagram.com/p/B3pDSO6A4OT/
But all of that pales in comparison to the horrifying scenes that punctuated the show. After vowing to go "Fiend hunting", Seth Rollins invaded the Firefly Funhouse set, blindsiding Bray Wyatt and setting the entire thing on fire. Literally and figuratively destroying the best part of every Raw experience.
As soon as that happened, there was no redemption for the red brand. At least The Viking Raiders are Tag Team Champions now. But for the rest, Raw was a low Poor.
Follow WrestleTalk on Twitter to stay up-to-date with all the latest wrestling news, and join the conversation with the entire community on Discord.