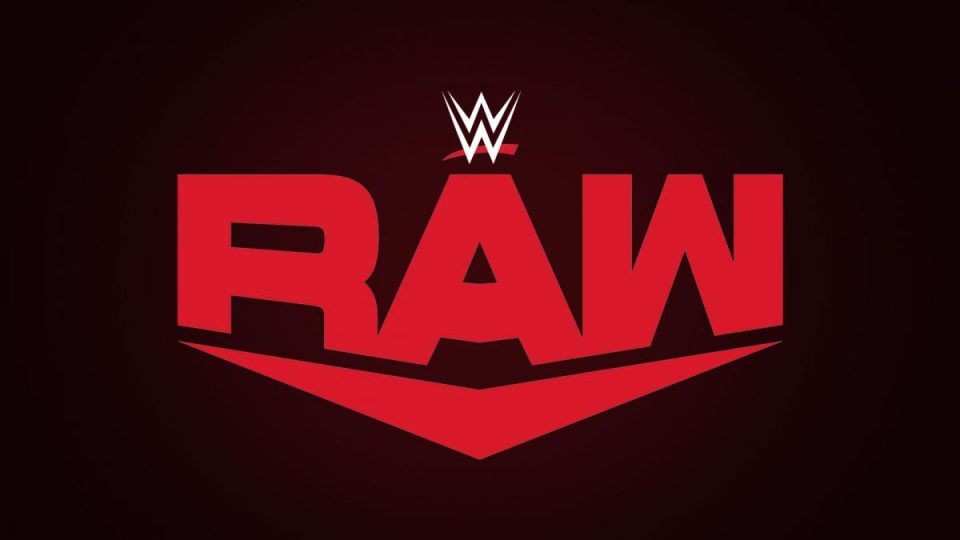 Yesterday marked the 2020 season premiere of Raw! And what better time to start a new a new season than with the go-home edition before Hell in a Cell.
And there couldn't possibly be a better time for Raw to roll back around, as the pay-per-view was badly in need of some last-minute direction. Heading into last night's show, Sunday's event boasted a grand total of three matches… two of which were SmackDown contributions.
So Raw had some work to do and only three hours to do it. With that in mind, the show featured several big matches and promised appearances with potential PPV repercussions.
To find out what stuck and what didn't, let's get to the review.
---
The Best of Raw
Table for One
From the moment Lana made her entrance to challenge Asuka for the Raw Women's Championship, there was just one irrefutable question on everyone's minds. When would Lana be slammed through a table?
We all knew she had zero chance of winning the title. But that wasn't the point. We weren't expecting a humdinger wrestling contest. We were awaiting the moment when Lana would be slammed through the announce table, and soaking in the anticipation until that moment arrived.
Oops, she did it again.

@NiaJaxWWE just crushed @LanaWWE through the announce table for the FIFTH week in a row on #WWERaw! pic.twitter.com/8bP7cn6dXT

— WWE (@WWE) October 20, 2020
So, Lana tapped to the Asuka Lock in fairly short order and out came Shayna Baszler and Nia Jax. Jax slammed Lana through the announce table for the fifth time in as many weeks, while Baszler moved on Asuka.
The Raw Women's Champ escaped, but this was a fun little segment. One which possibly opened up future feuds.
Eight-Woman Chaos
Nia Jax and Shayna Baszler remained in the ring and were soon challenged by three other teams for the titles. I'm not sure how these impromptu matches keeps happening on Raw – as if the show went to air with no firm plan to fill its runtime – but I embrace it when it delivers stuff like this.
They'll get the hang of it.#WWERaw @LaceyEvansWWE @PeytonRoyceWWE pic.twitter.com/aPyAP0y8KJ

— WWE Universe (@WWEUniverse) October 20, 2020
If there was one obvious negative, it's the fact that Peyton Royce was teaming with Lacey Evans for no apparent reason. Either WWE just needed extra bodies to round out the numbers or they split The IIconics just to pair Peyton with Evans. Neither are good reasons for doing this
The fatal four-way tag match was, however, just the right amount of insanity to get us through the lagging second hour. All eight women flipped impressively around the ring and its surrounds. Eventually Nia secured the win with a Samoan Drop, but this was a lot of fun.
Ali Hacks the System
In an impassioned promo, Mustafa Ali revealed that he was the SmackDown hacker (who seemed to have been forgotten about months ago). He claimed to have been exposing greed and corruption fostered by WWE, which created an environment keeping good people like Retribution down.
It makes very little sense in hindsight. And I would argue that it was their abilities which kept them down, not WWE's supposed corruption. Also, one of them's named Slapjack. Who's fault is that?
But while the content was unconvincing, Ali's delivery was outstanding. He's so far beyond this Retribution nonsense.
---
The Worst of Raw
Retribution Gets Retri-beat down
As we near the end of 2020, I've come to one inescapable realisation. I don't like The Fiend, he's just not for me. Many people do though and that's totally fine. He's just like smooth peanut butter as far as I'm concerned – I absolutely understand the appeal, I simply don't share it. And at the end of the day, I find him a little bland and one-note.
Perhaps more controversially, The Fiend's alliance with Alexa Bliss does nothing for me. Nor does it make a whole lot of sense… he choked her unconscious and now she's under his spell? It's all a little supernatural / young adult fiction for me.
#RETRIBUTION IS ON THE SCENE.

What do they want with #TheFiend and @AlexaBliss_WWE?! #WWERaw pic.twitter.com/TJCgXVRMol

— WWE (@WWE) October 20, 2020
Regardless, I think there's one thing we can agree on. Watching Bray Wyatt makes his longwinded entrance, only for Retribution to flood the ring, the lights to turn off and Bray & Alexa to escape, was just a tad uneventful. Raw tried to inject a bit of action by having The Hurt Business run out to brawl with the bandits, but that actually only made it worse by reminding us that was still a feud we were expected to care about.
This led to an eight-man tag match, which Bobby Lashley won for his team. Then The Fiend re-appeared to destroy Retribution. These chumps haven't won a match since they signed for Raw and are already in the running for the worst stable of all time.
AJ Makes a Big Friend
To reintroduce Monday night audiences to the 'Phenomenal One', AJ Styles delivered a promo announcing that he would be taking over following his move to the red brand. Except he wouldn't be doing so alone, as he was flanked by none other than the big ninja. Who also once acted as security for Raw Underground. And is now AJ's bodyguard.
No part of this union was ever explained by either the wrestlers or commentary, who seemed far more interested in the Big Ninja's height. I still don't even know his name. I only call him "Big Ninja" because it sounds funny.
Styles was soon interrupted by Matt Riddle, since apparently feuds were also eligible to be picked up during the Draft. However, as with their clash on SmackDown some months ago, this contest was pretty high order. AJ won with a bit of help from the Big Ninja… but until this relationship gets fleshed out, it's hard to buy into.
WWE Stands For 'We Wasted Everyone's Time'
With the release of his album next week, Elias treated us to a taste of one of the sings on the upcoming record. I use the word "treat" quite incorrectly in that sentence. This was an agonising few minutes.
I suspected that this would be an angle to set-up a comedy sequence or an angle of some kind. Because – you know – this is a freaking wrestling show after all!
Certainly a concert @IAmEliasWWE will never forget.#WWERaw @JEFFHARDYBRAND pic.twitter.com/kUb9LX8OI0

— WWE (@WWE) October 20, 2020
But nope, he just played an entire song uninterrupted so that commentary could promote a heel's album. And it was respectfully pretty drab. Jeff Hardy eventually made an appearance during an attempted encore, which led Elias to challenge him to a match at Hell in a Cell. But this went on WAY too long.
Tag Division with No Challengers
New Day are a hard team to evaluate. They spend their entire existence straddling the line between fun and obnoxious, it's who they are. They were excellent on SmackDown last week, but fell into the annoying spectrum on Raw.
Holdin' it down for #TheNewDay on #WWERaw: @TrueKofi & @AustinCreedWins.@WWEBigE will do the same on #SmackDown. No break-up here. pic.twitter.com/ZAo58LsSZE

— WWE Universe (@WWEUniverse) October 20, 2020
It didn't help either that their aggressively agitating promo led into a match against Sheamus – an uninspiring feud if I ever saw one. The resulting encounter was fine and Kofi Kingston ran out the victor.
It's easy to forget New Day are the current Raw Tag Team Champions. It's hard to see how any of these events foster a compelling division, just six days out from the pay-per-view.
The Debut of El Gran Gourdo
Tucker needed a partner to face The Miz & John Morrison in tag action. After scouring the globe, he selected luchador sensation El Gran Gourdo.
It was Otis in a hot pink mask with matching tights and mask. It perhaps wasn't as funny as WWE intended.
EL GRAN GORDO Is A Good Man ??? https://t.co/SWvhGmHWzO

— OTIS (#1 GUY) (@otiswwe) October 20, 2020
Miz & Morrison weren't total morons and saw right through the disguise. Miz in particular launched a scathing attack on Otis, saying that the only reason people cheer for him is because he's a sad, pathetic underdog. This set Otis off and a fight broke out.
For no reason whatsoever, R-Truth and the rest of the 24/7 goofs scampered through the ring during the match, which rendered proceedings even more of a joke. Shortly after, El Gran Gourdo pinned Miz after a Caterpillar. I imagine we'll get more of these shenanigans next week.
A Lengthy Trip into the Firefly Fun House
Bray Wyatt hosted an uncharacteristically long edition of the Firefly Fun House this week. But that didn't mean it was unusually good. Glimpses into Bray's little mind palace are generally exciting because they're short and have a creatively-executed point.
This had neither and instead felt like an overlong stream of consciousness. Like when you haven't done the required reading for your project and so decide to ramble about anything you can remember in the vain hope that something sticks. It didn't then and it doesn't now either.
https://www.instagram.com/p/CGjH_ath9ab/
Alexa Bliss eventually joined Bray in the Fun House, which isn't that spectacular a feat considering that Seth proved it was just a storage room backstage.
One Match, Two Losers
After destroying much of the Raw set in an uncontrolled, cataclysmic exhibition last week, Braun Strowman and Keith Lee followed that up with… a fairly regular wrestling match. Because that's how escalation works.
Braun was half-heartedly selling the effects of his match with Roman Reigns last Friday, but that only made the outcome even more disheartening.
https://www.instagram.com/p/CGjJzI7BSSh/
Braun drove his head into Keith Lee's crotch right in front of the referee – who did nothing, because all WWE officials are idiots. He then delivered one big boot and pinned Lee.
Sure, Lee almost immediately got up and booted Strowman in the groin. But who does this serve? Lee looks bad by getting pinned in three minutes, by a man nursing injuries. And the last shot of Braun was him rolling around on the mat holding his jewels.
Viper in a Cage
Randy Orton delivered a "message from hell" directed at Drew McIntyre. Which really just meant that he engaged in his customary prolonged babbling, except this time it was in a cell. Having Orton deliver his lengthy sermon from inside the Hell in a Cell structure in no way made it more ominous.
McIntyre came out to confront 'The Viper'. But Orton, from the safety of the cage, goaded McIntyre. He dared the Scotsman to break the lock. So, McIntyre reached over the barricade and retrieved bolt cutters… what were they doing there?
https://www.instagram.com/p/CGjOG7dhBfO/
Regardless, it seemed we were finally going to get our big go-home confrontation! Orton grabbed a chair and braced himself in the ring. McIntyre cut through the chain locking the door and entered the cage.
And then Raw went off the air. No payoff, no final physical confrontation, nothing. The perfect analogy to the Monday night product as a whole.
---
Overall Rating for the Show (From best to worst: RAWsome, Cor, AvRAWge, Poor and RAWful)
It was comforting to see Raw return to its usual turgid self. For a few weeks the show was threatening to become unrecognisably average. But thankfully yesterday marked a return to form for the Monday night flagship.
RETRIBUTION was bad. Randy Orton and Drew McIntyre were terrible. Keith Lee and Braun Strowman are toast.
https://www.instagram.com/p/CGjTNT5ABMx/
And it might not even have been so abysmal if those segments hadn't dominated the show's runtime, relegating the good moments (like the women's segments) to fleeting filler material.
So, with the overwhelming majority of Raw wavering between frustrating and unwatchable, this week's show delved back to being a low Poor.
Share your thoughts on Raw with us on Twitter and stay tuned to Wrestletalk to keep up-to-date on all the latest wrestling news.