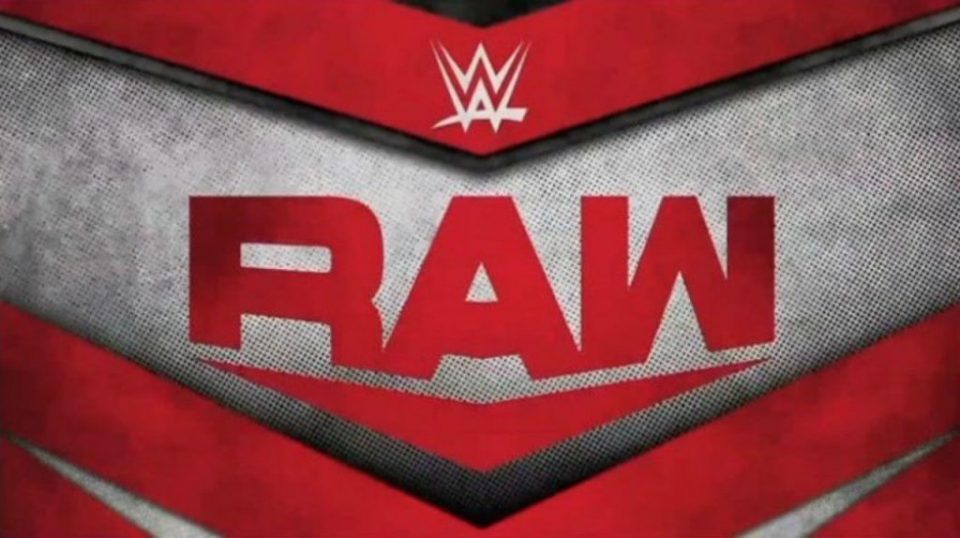 Death, taxes, and the WWE screwing up the booking of Bray Wyatt.
For the first time in many years, I was not looking forward to Raw last night. I had absolutely no desire to watch it. Such was the despair I felt coming out of Hell in a Cell on Sunday, and quite possibly one of the most infuriating finishes to a pay-per-view in history.
If you haven't seen it yet, lucky you. Enjoy living in the blissful ignorance you have created for yourself. It's so much better than the desolate reality the rest of us inhabit.
Because in our world, we lost something very dear to us. In our world, The Fiend (and all his majestic aura) died on Sunday night.
Somehow, WWE couldn't have done any worse. Their incompetence is actually quite impressive. Not only was The Fiend initially booked far too strong – easily kicking out of ELEVEN curb stomps, a pedigree, multiple chair and ladder shots, and getting battered with a toolbox – but he then almost immediately became entirely helpless, forced to rely on a referee and then a battalion of medics for protection.
And yet, truthfully, by this point we should have come to expect it. WWE has been treating its fans with utter contempt for years now. They built up Braun Strowman just to have him lose to Roman in 2017. They systematically undermined fan-favourites like Bayley, Rusev and Cedric Alexander. There are countless other examples of the company's disdain for the want of its audience.
And still, we keep crawling back, bargaining with ourselves that "this time it'll be different. This time things will be so much better. Triple H told us we're the authority now!"
Every once in a while, the company will throw you a bone. "You like Becky? Sure, she can be champion. Oh, and Kofi Kingston? Yeah, we can have him win at WrestleMania."
But even then, it's just window dressing for whatever WWE really wants to build. Because they know we'll all come crawling back regardless. When Becky is forced to apologise to Stephanie McMahon. When Kofi loses in 7 seconds to Brock Lesnar. We'll just moan, and complain… and keep coming back for more.
https://www.instagram.com/p/B3TKYbyhIOU/
Because, for WWE, it's hard to hear the cries of commoners when you're perched atop a mountain of Saudi money. Despite that, one thing remains absolutely certain.
Death, taxes, and Seth Rollins getting mercilessly booed last night. Oh, and most of us tuning in to watch Raw.
Let's get to the review.
---
The Best of Raw
A Roode Awakening
Dolph Ziggler and Robert Roode came up against The Viking Raiders in a non-title contest.
The Vikings have been on a bit of a roll – or a Raid, if you will – of late, making it a formidable challenge for the Raw Tag Team Champs.
And this was a cracking encounter between two talented teams. Erik and Ivar burst out of the gates early, demonstrating their characteristic power. The second phase saw Ziggler and Roode isolate Erik, slowly wearing him down.
HOW DID @Erik_WWE KICK OUT OF THAT?!?! #RAW@HEELZiggler @RealRobertRoode pic.twitter.com/8zoccc8mzn

— WWE (@WWE) October 8, 2019
But when Erik was able to make the hot tag to the mammoth Ivar, all hell broke loose. And by "hell", I mean that cartwheel that Ivar does. It was awesome!
This led to an incredible series of near falls, including following a good-looking spinebuster / Zig-Zag combo. Eventually Ivar landed a Viking Experience on Dolph to pick up the win, presumably setting up a title contest down the line. And on the strength of this evidence, I'm all for it!
The Authors of Pain Have More to Say
AOP delivered another captivating promo about being tough dudes who grew up under trying circumstances.
???#RAW @Akam_WWE @Rezar_WWE pic.twitter.com/U8s2JbOaYT

— WWE Universe (@WWEUniverse) October 8, 2019
It was, per usual, phenomenally shot and incredibly atmospheric. But truthfully I'm starting to tire of seeing these two massive men speaking direct-to-camera. This is the fourth week of these promos and if they don't start actually doing something soon, I'm worried they'll fall into the Aleister Black treatment.
Hopefully this week's Draft will move them into the spotlight.
Fun Lucha Things
The O.C. had a fun match with Lucha House Party. It was short, quick and largely enjoyable.
.@WWEGranMetalik takes out @AJStylesOrg as #LuchaHouseParty pushes the pace against #TheOC on #RAW! pic.twitter.com/MsByyubBuW

— WWE (@WWE) October 8, 2019
As you'd expect, AJ Styles collected the pin after a Phenomenal Forearm on Kalisto. The heel trio then continued to beat up the luchas, bookending the assault with a middle rope Styles Clash to Lince Durado.
After the events of recent months, The O.C. desperately needed something to rehabilitate their image. And this win, despite being over lesser stars, will hopefully set them back on course.
Cain The Avenger
In an interview conducted by Charly Caruso, Rey Mysterio explained how Cain Velasquez came to make his shocking debut on SmackDown last week.
Rey said that while in the hospital recovering from his own violent run-in with Brock Lesnar, Dominick was paid a visit by his godfather, Cain Velasquez.
"If there's someone who is going to avenge what happened to OUR family it's @cainmma."@reymysterio sends a message to @BrockLesnar on #RAW! pic.twitter.com/pwJAsTbJqv

— WWE (@WWE) October 8, 2019
Cain vowed to exact revenge on Brock for brutally assaulting the Mysterios last week. And as a two-time UFC Heavyweight Champion and the man who dethroned Lesnar almost a decade ago, he was someone the 'Beast' truly feared.
I liked this interview. Not necessarily for its content, but because at least there was an effort made to explain a loose end. And it made sense.
Tyson Fury Demands an Apology from Braun Strowman
When WWE first announced that Tyson Fury would be handed a "live mic" on Raw this week, I was concerned. To say that the burly Brit has a history of expressing problematic views is an understatement. Coupled with the complete lack of any verbal filter and Fury's appearance on family-friendly Raw could cause a stir.
And, in fairness, that's exactly what happened. But in a way that didn't upset a host of advertisers.
https://www.instagram.com/p/B3V4CbGhrqN/
Fury demanded an apology from Strowman for his role in last week's altercation. Braun, as it turned out, was not in an apologetic mood. He claimed that he would knock Fury out if he ever dared cross him. Fury countered by pointing out that he was the World Heavyweight Champion… before asking Strowman how many heavyweight titles he'd won. Savage.
Things rapidly got physical from there, with both men shoving each other. This prompted a small army of security guards to intervene to avoid further escalation. But Fury and Strowman obliterated the hired goons and went back at it, before the entire Raw locker room got between them.
There were further small skirmishes as each man periodically escaped. But for the most part, the insanity was contained. The 'Gypsy King', perched on the middle rope and flexing his muscles yelled that he wanted a fight.
Backstage, Braun gave a short interview, before deciding that he "wasn't finished with [Tyson] yet". As he ran back to the ring for more, Raw went off the air. Presumably leaving some sort of encounter at Crown Jewel a distinct possibility.
I'm not sure how much of my enjoyment of this was simply down to it being a welcome departure from the formulaic and deliberate nature of WWE promos, but Fury's presence was such a welcome change of pace. He spoke honestly and frankly, and without pausing every six words as WWE stars tend to do. And his physically seemed to bring out the best in Braun Strowman. So it was pretty good all round.
---
The Worst of Raw
Lana and Rusev No Longer Have Joint Checking Accounts
There was the slightest chance that Raw would abandon the ridiculous storyline involving Rusev, Bobby Lashley and an adulterous Lana.
But nope, the show started with a comprehensive recap of the events of last week, before transitioning to live pictures of Rusev battling Randy Orton and King Corbin in the ring.
Dio Maddin said that this rivalry was boiling over and I was like: "what rivalry?" Apparently this all had to do with the men being on opposing teams at Crown Jewel.
https://www.instagram.com/p/B3ViWyNBXRX/
Almost immediately though, a robed Bobby Lashley appeared on the Titantron. He was in Rusev's bed. A scantily-clad Lana soon joined him and they began talking about how Lana now owned all of Rusev's stuff for some reason. Then the feed cut out as the hanky-panky begun.
Back to the ring, Rusev was tearing up while Orton and Corbin chuckled at his misfortune. So the 'Bulgarian Brute' hulked out and battered them both at ringside before storming up the ramp.
What a load of nonsense.
Natalya and Lacey Are "At The End of the Road"
You may have missed it, but Natalya and Lacey Evans are currently feuding. This storied rivalry has so far seen Natalya win, win again, then Lacey got one, Nattie won again, before an even split of the past four meetings.
Commentary tried to convince us that this was the tie-breaking fifth encounter between the women. But in reality, dating back to the start of the year, the record stands at 5-3 in favour of Natalya. They've wrestled a lot is what I'm trying to say.
"That NASTY @NatbyNature will be taken out like the TRASH she is." – @LaceyEvansWWE#RAW #LastWomanStanding pic.twitter.com/K0JERl0mwC

— WWE (@WWE) October 8, 2019
But this (hopefully) feud-ending contest was different from the rest. It was a Last Woman Standing match. Anything goes… which means in WWE's world, it could end by referee stoppage. (I'm still not over it.)
And it was largely fine, but plagued by the unwavering sense that none of this matters. Because when you keep having matches with nothing on the line, then really none of anything matters.
So the women clobbered one another with the usual array of kendo sticks and ringside furniture. And the crowd quietly observed, while Evans executed moves and the referee slowly counted to ten.
POWERBOMB OFF THE STAGE! #RAW #LastWomanStanding @NatbyNature @LaceyEvansWWE pic.twitter.com/ubf1mdRmdh

— WWE (@WWE) October 8, 2019
After twelve long minutes, Natalya reversed a suplex and powerbombed Lacey off the stage and through a table for the victory. I guarantee this isn't the end of this feud.
Aleister Black – An Update
Day 230.
Aleister Black is still locked inside a cupboard waiting for someone to knock on his door. He's growing increasingly agitated and has started rambling incoherently.
Just a casual reminder that Black made his Raw debut eight months ago.
Finally realising that the easiest way to find a wrestling match was in a wrestling ring, Black headed out to find an opponent. Rather confusingly, before he could make it to the ring, the Singh Brothers called him out. I thought that's what Black was going to do?
The @SinghBrosWWE are on #RAW… and they want to pick a fight with @WWEAleister! pic.twitter.com/35AP3ETW1Q

— WWE (@WWE) October 8, 2019
Regardless, he kicked one of their heads off before locking the other in a very strange submission. This entire segment did little to elevate a clearly flailing Black. Like many on Raw, he's so much better than this.
PromoTV
Becky Lynch and Charlotte joined Miz for a special "Champions' Showcase" edition of MizTV.
In reality it was just an excuse for him to spend five minutes talking about how amazing Becky and Charlotte both were. And how great WWE was for letting them main event WrestleMania 35. It was terribly transparent.
https://www.instagram.com/p/B3VzQ2ThsTa/
This was followed by Becky and Charlotte exchanging the kind of barbs we've heard many times before (Becky made the SmackDown Women's Championship famous, Charlotte made Becky famous etc.).
Then the Kabuki Warriors, who were scheduled to face Lynch and 'The Queen', emerged on the ramp to deliver an exceedingly long promo in Japanese. I understand that this is purely due to my own cultural ignorance, but I have no idea what they said, aside from it making Kairi Sane giggle.
FINALLY, after what felt like forever, we finally got the match that had been promised. After a decent seven-minute encounter, Asuka took advantage of a referee distraction to spray green mist in Becky's eyes and Sane rolled her up for the win.
The two teams continued to brawl, before Alexa Bliss and Nikki Cross ran down to clear house. This women's tag division feels worryingly shallow.
Ricochet Wants to Prove that Superheroes Are Real
Prior to their match, Apollo Crews and Ricochet each delivered rambling promos about their mutual fondness and respect for one another. They also alluded to the impending draft. Which, if commentary is to be believed, is somehow being driven by executives of USA Network and FOX.
REALLY?!
So we're meant to believe that some senior vice-president at FOX is negotiating with his USA counterpart over the fate of… Bo Dallas? Come on.
Counter-for-counter, @WWEApollo and @KingRicochet are showcasing their talents on #RAW! pic.twitter.com/gBBo8zfkZF

— WWE (@WWE) October 8, 2019
Most troublingly though was Ricochet's new catchphrase. The 'One and Only' has twice stated that he's on a mission to "prove that superheroes are real". It's an awful line that immediately makes him sound like a Saturday morning cartoon character.
Anyway, he beat Apollo Crews pretty quickly in a match that meant nothing to anyone other than network executives apparently.
---
Overall Rating for the Show (From best to worst: RawSome, Cor, AvRAWge, Poor and RawFul)
After the disastrous end to Hell in a Cell, Raw faced the significant challenge of resolving all its issues and assuaging fans. It needed to reinvigorate itself after one of the worst nights in company history.
So, no pressure then.
Sadly, it was just more of the same from the red brand. Neither overwhelmingly good, nor truly abysmal. It just… existed. It was, indeed, a television show.
The locker room has cleared out trying to keep @Tyson_Fury and @BraunStrowman away from each other on #RAW! pic.twitter.com/h4PgKZ5XOK

— WWE (@WWE) October 8, 2019
If it wasn't for the pull-apart brawl to end the night, there would in fact be very little to talk about at all. Tyson Fury and Braun Strowman just stood head and shoulders above everything else, on an episode that otherwise featured Lashley canoodling Lana and Aleister Black wrestling the Singh Brothers.
So, in a sea of mediocrity rescued by one solid segment to close, Raw was an uneventful AvRAWge.
Follow WrestleTalk on Twitter to stay up-to-date with all the latest wrestling news, and join the conversation with the entire community on Discord.