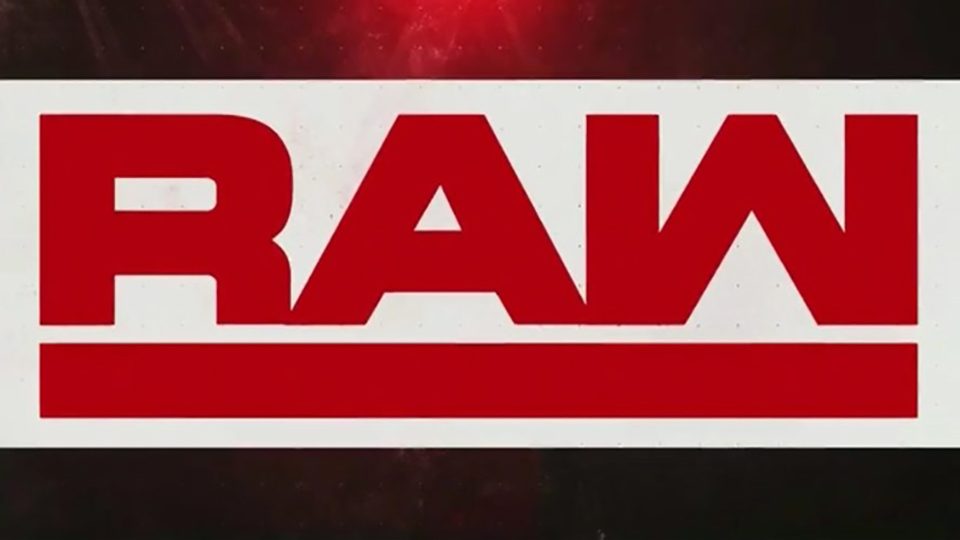 Clash of Champions managed the rare feat of somehow amounting to less than the sum of its constituent parts. Judged separately, the matches on display at Sunday's pay-per-view ranged from largely tolerable – if somewhat overlong – to genuinely good. Considered against a larger context though, the relentless flood of screwy finishes and inexplicable home-town squashes made the pay-per-view feel like a bit of a slog.
To the point, no fewer than 6 bouts on the 11-match card involved some form of extraneous activity. Some of it was undoubtedly successful – like the return of Luke Harper or The Fiend appearing to lay down a championship gauntlet – others decidedly less so.
An example of the latter was the shockingly quick semi-squash of Cedric Alexander. The Charlotte native, challenging for the United States Championship in front of his home-town fans, was easily swept aside by AJ Styles in under five minutes.
https://www.instagram.com/p/B2cxv8chWr2/
And that's putting it mildly. To briefly delve into the detail, Styles demolished Alexander. He had the win, only to lift the cruiserweight's shoulders off the mat. He then beat him up some more, before delivering a Phenomenal Forearm and a Styles Clash to cap the easy victory. And then, just to drive the point home, Styles and The OC attacked Alexander after the bell.
This was a squash in all but reputation and served only to bring Alexander's momentum to an abrupt halt. So sharp was the stop, in fact, that had you been riding the Cedric train, inertia would've sent you hurtling head-first down the tracks and off a cliff.
So when Raw listed Alexander's continued push for the US Title amongst the highlights for last night's episode, the loud sigh I let out likely travelled all the way to Vince's office. I mean, how does someone recover from such a comprehensive, crushing, disastrous defeat? Apparently you wipe the slate clean and reset in the same position you were in before the result.
Which isn't too far off point unfortunately, as Clash of Champions will realistically soon be relegated to the vault of forgotten events. Much like the 2018 edition of the event. And if you don't believe me, just try to recall the main event of last year's show.
Trick question, there was no Clash of Champions in 2018. … Or was there?
The advantage of this short-term memory loss is that every Raw presents an opportunity for redemption. So, aside from Alexander's renewed push for gold, the red brand offered a fresh chance for Becky and Sasha (following the underwhelming finish to their match), and the crowning of a new King of the Ring. Also, Seth Rollins' response to The Fiend's ambush.
Let's get to the review!
---
The Best of Raw
The Architect Draws Plans for the Future
As it had to, Raw kicked off with Seth Rollins. Arguably the hottest angle coming out of Clash of Champions was the post-match attack by The Fiend on the Universal Champion.
The 'Architect' spoke about how tough his championship defence against Braun Strowman was on Sunday, before transitioning to the events which transpired thereafter. As he started addressing The Fiend however, Seth was interrupted by a surprise Firefly Funhouse!
Does #TheFiend have more to "say" to @WWERollins… TONIGHT?! ? #RAW @WWEBrayWyatt pic.twitter.com/Fzx6eWGlpB

— WWE (@WWE) September 17, 2019
In it, Bray welcomed his soon-to-be new friend Seth Rollins. All was amicable until Seth called Bray "sick". This upset Wyatt, who forgave Seth for all his transgressions… but never forgot them. He claimed that was why The Fiend had said hello on Sunday, and that perhaps he would have more to say later in the evening. What an awesome opening segment!
A Monster and His Hands
Braun Strowman was huffing and puffing backstage. When confronted by Charley Caruso, Braun loudly shouted that he was going to the ring, where someone would be politely offered his hands.
So when Dolph Ziggler, Robert Roode and The Revival convened a tag team summit to celebrate their respective Championship victories, it wasn't long before 'The Monster Among Men' interrupted. Braun proceeded to wipe out all four men, absolutely demolishing them in his usual cartoonish way.
Holding a Tag Team Summit without @BraunStrowman?

THE NERVE of these guys! #RAW pic.twitter.com/VchIJUD9yT

— WWE Universe (@WWEUniverse) September 17, 2019
Strowman desperately needed something to re-establish himself after the convincing loss he suffered to Seth on Sunday. Hopefully this was just the first step on his road to redemption.
WWE has a New King!
This was the match I was probably most looking forward to, as Chad Gable clashed with Baron Corbin for the King of the Ring crown.
Despite the awful commentary, which continuously painted Chad Gable as the underdog "Cinderella story" because he's short, the match lived up to the hype. Thanks, in particular, to the excellence of Gable.
Did the kingdom just come crashing down on @WWEGable? ?@BaronCorbinWWE #KingOfTheRing #RAW pic.twitter.com/lIFzunv2N7

— WWE (@WWE) September 17, 2019
I've long been a fan of the former multi-time tag team champion, and he did everything in his power to bump like hell for Baron Corbin. For his part, Corbin largely managed to generate significant heat, repeatedly taunting the crowd while slowly wearing down his smaller opponent. From time to time, Gable would show signs of mounting a comeback, only to be unceremoniously cut off.
Corbin hit the Deep Six, Gable kicked out. Chad locked in the Ankle Lock, Baron reached the ropes with his fingertips. Eventually, after 15 solid minutes, Corbin hit Chad with the End of Days and covered him for the victory.
A terrific final chapter in an iffy King of the Ring tournament. One that likely saw the right man crowned King, but hopefully also ushered in a new star in Chad Gable.
??????????????????????????????????????????????????????????

All hail.@BaronCorbinWWE #KingOfTheRing #RAW pic.twitter.com/6FOjsQicAf

— WWE (@WWE) September 17, 2019
If there's one criticism, it's that Corbin wasn't coronated after his win! He just hobbled up the ramp and then looked at his throne. After all the theatrics following each win in the early stages, it felt like this was an obvious time for a pompous celebration. Instead, it felt like WWE was keen to quickly move on from the whole experiment. (Later in the night we were told that the coronation would happen tonight on SmackDown Live.)
A Double Dose of Funhouse
Bray Wyatt was hanging photos on his "Wall of Friendship". In reality, it was just a testament to everyone he had attacked in recent weeks, with ominous red crosses painted over their eyes.
????????????

@WWEBrayWyatt @WWERollins #RAW pic.twitter.com/bQL38HYRko

— WWE (@WWE) September 17, 2019
Then Bray suggested that perhaps it was time for him to find new friends. With each Wyatt appearance, whatever lies in store for the end of the night becomes more enticing.
Rey Continues his Un-Retirement Tour
Rey Mysterio had a pretty good match with Cesaro (surprise surprise!). The story is still that Rey is on the verge of retirement, but continues to fight with the support of his son.
.@reymysterio vs. @WWECesaro is the kind of match you could watch ALL DAY. #RAW pic.twitter.com/cwV0M2lVRT

— WWE (@WWE) September 17, 2019
On this occasion, he capitalised on some momentary over-confidence by Cesaro, landing the 619 and a Sunset Flip Bomb for the pin.
AOP Fade to Black
AOP cut a promo in front of a black background, claiming that no-one was brave enough to fight them. Hey, that's Aleister Black's gimmick, guys!
You've been warned. ? ?

@Akam_WWE @Rezar_WWE #RAW #AOP pic.twitter.com/WJG9QU2Cuy

— WWE (@WWE) September 17, 2019
Regardless, I'm happy to see them back on TV. Akam and Rezar were dressed in very fancy suits, which made them look like investors in a knockoff version of Dragon's Den. More importantly though, they appeared ready to reinvigorate an ailing tag team division.
Seth Gets a Roode Awakening
In the night's main event, Seth Rollins met Robert Roode in a non-title contest.
While the match was relatively good, it was somewhat overshadowed by The Fiend's promise to appear at some point. So, in truth, everyone was just waiting for Seth to pin Roode so that we could get to the fun stuff.
This is an absolute MAULING!!! ? #RAW pic.twitter.com/v4kiJibJZ6

— WWE Universe (@WWEUniverse) September 17, 2019
But that overlooks a good contest. Seth landed The Stomp, but as he covered Roode, Dolph Ziggler ran in to break up the pin. Naturally, this led to the disqualification. But not the end of the show.
Ziggler continued to reign down punches on the Universal Champion. As Seth started to launch a comeback, The OC joined the fray and absolutely decimated poor Seth.
But just as things looked most grim, it wasn't Braun Strowman or The Fiend who came out… it was Kane! The 'Big Red Machine', for no reason other than to garner the home-town pop, troddled down the ramp and cleared house of all the heels.
https://www.instagram.com/p/B2fyH6IBZqZ/
But then, as he went to summon his token flames, The Fiend struck! He appeared behind Kane, choked him out with the Mandible Claw and maniacally laughed in Seth's face, who lay helpless in the corner.
---
The Worst of Raw
Raw Enters the Upside-Down
Throughout the opening segment, Raw's graphics were being displayed upside-down. This wasn't a major issue in and of itself. Technical issues happen. But once she noticed the snafu, Renee Young couldn't help but exclaim: "Wait, have these been upside-down the whole time?"
To which Corey Graves, ever the professional, responded with an assured: "Ehhh…."
A billion Dollar company, ladies and gentlemen.
Alexander's Dream is Over
Cedric Alexander recruited The Viking Raiders to take on all three members of The OC last night. In fairness, the six men had a really fun showing.
And then, after a frantic period of all-out action, AJ Styles hit Cedric Alexander with the Phenomenal Forearm to win.
https://www.instagram.com/p/B2fhdJ1B_Rb/
As if that wasn't enough, following a decent brawl between The Viking Raiders and Gallows and Anderson (which included Ivar ending his life by summersaulting off the top rope to the outside), Styles hit Alexander with a Styles Clash from the second rope just for good measure. If Cedric's push wasn't dead after Clash of Champions, it sure is now.
If WWE's primary objective is building stars, then this one was just choked out under a shroud of awful booking.
Sightseeing with Kane 
R-Truth and Carmella were invited on a tour of the Women's College Basketball Hall of Fame. Here they ran into the 'Devil's Favourite Demon' and Mayor of Knox County: Glenn Jacobs. I wonder if he put that Demon thing on the ballot?
This "chance meeting" gave rise to some pretty bland comedy that went on far too long. By the time R-Truth got to "ride in a limousine with the president", I had long checked out.
Later in the night, it was revealed that the tour was all a ploy. Kane introduced R-Truth to a referee at a football stadium, Truth ran into a goal post while trying to make his escape and Kane pinned him to become the new 24/7 Champion.
https://www.instagram.com/p/B2fom6JBXAd/
R-Truth would later regain his championship and convinced Jacobs that holding a title which needs to be defended 24 hours a day might interfere with his mayoral duties. So a truce was called. The commentators couldn't have cared less about any of this, which begs the question – why were we expected to?
Maria Kanellis Reveals All
The Street Profits hosted WWE's first-ever gender reveal party for Maria Kanellis' baby. And all of her friends were there – Titus O'Neill, the blonde lady who isn't Renee, Ricochet. Oh God… Ricochet… what have they done to you?
After some miscellaneous festivities, Maria revealed that she would be having a boy! Hooray!
And that the father was Ricochet! Hoo- hang on, what now?
That's crazy fam. #RAW pic.twitter.com/q3acLuEcn4

— Angelo Dawkins (@AngeloDawkins) September 17, 2019
Armed with this revelation, Mike Kanellis reacted in exactly the way that any man would when finding out that someone else had impregnated his wife. He slapped Ricochet and challenged him to a wrestling match. (It should be pointed out that Ricochet protested his innocence throughout, although sort of admitted that he would've banged Maria if given the chance.)
Then the Street Profits made a few jokes about Maria being promiscuous and everybody, including the women present, laughed heartily. What an amazing company to work for!
The mystery surrounding the identity of Maria's baby daddy is something that hadn't been raised in months. And I wish WWE had kept it that way.
The Battle of the Potential Fathers
In an extension of the previous garbage segment, a determined Mike Kanellis took to the ring awaiting 'The One and Only'. A reluctant Ricochet eventually came out and tried to talk Mike down.
This is no time for a DNA test. It's time for a MATCH!@KingRicochet @RealMikeBennett #RAW pic.twitter.com/iqBgqzW7sF

— WWE (@WWE) September 17, 2019
When it became clear that he wouldn't be able to calm the furious man down though, Ricochet beat him in less than a minute. What on Earth was the point of all of this?
The One True Impregnator
Afterwards, Maria emerged to further rub salt into the wounds. She admitted that Ricochet wasn't the father of her unborn child. She thought that if she humiliated Mike, he would somehow become "man enough" to defend her dignity.
This nonsensical theory was then further put to the test when Maria revealed the true identity of the father of her child…
RUSEV! WITH A MOUSTACHE!
The commentators made a passing comment about Rusev's wife, Lana, but apparently no-one cares about that. After indignantly slapping Ricochet earlier in the night, a distraught Mike Kanellis now just wanted to go home. Unfortunately for him, Rusev proceeded to beat him up – to utter silence – for absolutely no reason whatsoever.
Oh, and Michael Cole made sure to let us know that Mike was "such a loser."
https://twitter.com/RealMikeBennett/status/1173823578271363072
I honestly don't have the words to describe just how shockingly horrific this entire storyline has been. Maria is a heartless shrew and the laughing stock of the locker room, Ricochet was a hapless goober, Mike is a pathetic loser and Rusev's major return comes as unfaithful spouse and adulterous father-to-be. The complete indifference of the crowd, to what would otherwise be an exciting return, spoke volumes.
This has "undercard" written all over it, and it surely won't be long before the entire story falls apart. Much like that time Lana inexplicably hooked up with Dolph for a few weeks. What is it with WWE's intolerance of healthy relationships?
The Doldrums of the Women's Tag Division
For some unknowable reason, Bayley and Sasha Banks took on Nikki Cross and Alexa Bliss in tag action. Bayley and Banks spent much of the match dominating the Women's Tag Team Champions, even (kayfabe) injuring Bliss along the way.
She's on her own… and she's holding her own! @NikkiCrossWWE ? #RAW pic.twitter.com/EK3Sb8d597

— WWE Universe (@WWEUniverse) September 17, 2019
After a further period of dominance, Cross mounted a brief comeback before Banks locked her in the Banks Statement for the submission win.
This match went way too long and truthfully served little purpose.
In the post-match fallout, Sasha grabbed a chair and looked set to further assault Cross. Instead, Becky Lynch ran out wielding her own chair. And then Bayley entered the ring with a chair. There sure are a lot of empty seats at Raw shows!
Pull up a chair.@SashaBanksWWE @itsBayleyWWE @BeckyLynchWWE pic.twitter.com/tdrUCke4hu

— WWE (@WWE) September 17, 2019
Becky appeared to be outnumbered, but then Charlotte emerged to even the odds. The 'Queen' got a few shots on Bayley, while Becky got the best of Sasha.
In a backstage segment, Sasha challenged Becky to a rematch at Hell in a Cell, which the Champ accepted. On the basis that the rematch happens inside the cell. This was really run-of-the-mill fare, with nothing remotely approaching inspirational.
The Match… From Outta Nowhere
Lacey Evans beat Dana Brooke in an inconsequential match that had received absolutely no build. It hadn't event been hyped in the night's rundown.
https://www.instagram.com/p/B2fu6ZfBPad/
Lacey made Brooke submit to the Sharpshooter, so apparently her feud with Natalya rolls on.
---
Overall Rating for the Show (From best to worst: RawSome, Cor, AvRAWge, Poor and RawFul)
Rarely does Raw hit such lofty heights and plummet to such abominable depths in the same night.
Naturally, the highlight of the show was The Fiend and everything Fiend-related. For the first time since his repackaging, Bray Wyatt was given latitude to appear in multiple Firefly Funhouse segments during the show. The purpose behind them was to plant the seed of a Bray / Seth encounter before night's end… and for once, WWE delivered on that promise.
https://www.instagram.com/p/B2fzmM9oIRQ/
In addition, Raw hosted the exciting finals of the King of the Ring tournament and ushered in the returns of AOP and Rusev! The latter, however, sadly being as part of one of the most horrendous wrestling storylines of the year. The 'Bulgarian Brute' is ostensibly the father of Maria's unborn child. How long until he requests his release again?
Apart from that, Raw saw the usual disappointing women's tag team segment, Kane became 24/7 Champion for about five minutes and Cedric Alexander was unceremoniously reintroduced to obscurity.
Despite the truly eventful edition of the red brand, I felt third-hour fatigue set in this week. The final third saw Raw pepper its audience with one meaningless match after another, to the point where Becky announcing a rematch against Sasha inside Hell in a Cell just floated past me like a fart at a funeral. I barely took notice.
It's hard to render a verdict on a show so simultaneously excellent and awful. The good was effectively counterbalanced by the bad. Ultimately a high AvRAWge seems to be the fairest rating for the show. But with the sheer amount of activity, I wouldn't be surprised if opinions varied tremendously on this one.
Follow WrestleTalk on Twitter to stay up-to-date with all the latest wrestling news, and join the conversation with the entire community on Discord.