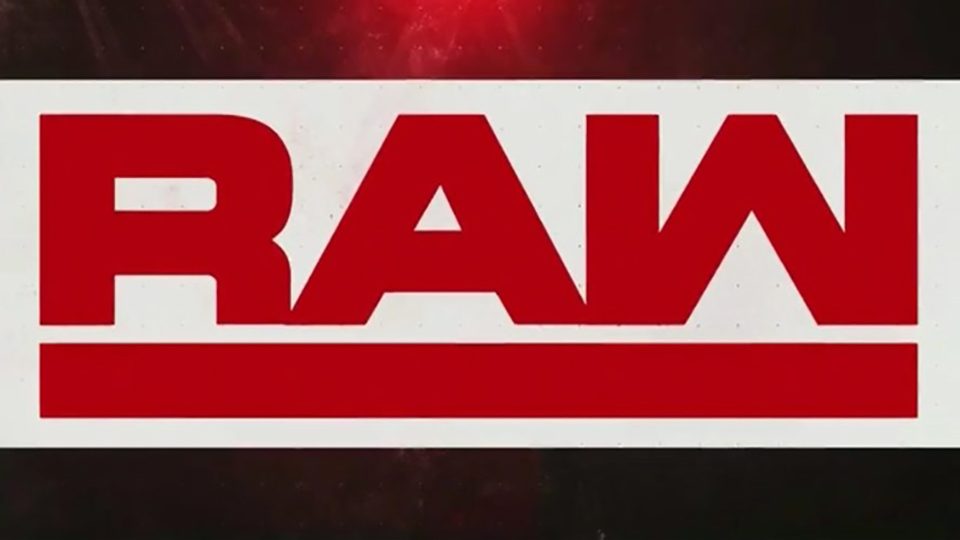 Raw's long overdue return to Madison Square Garden promised fireworks. Not literally, of course, WWE doesn't have the budget for those anymore.
But it was nevertheless billed as a major event, as it quite rightly should be. Long considered WWE's home arena, The Garden's relationship with the company – and the McMahon family – goes back decades.
It is the only building which has played host to several WrestleManias, SummerSlams and Survivor Series, as well being the stage for a multitude of Raws and SmackDowns. So strong in fact was the bond between company and arena that even during the peak of the Monday Night Wars, WCW was never permitted to run a show there. Not once.
If New York was WWE's home, then MSG was its living room. Or at the very least that one rarely-used spare bedroom with the cheap mattress, where you wrestled your siblings.
https://www.instagram.com/p/B2MkdUvg1CH/
And yet, for mostly commercial reasons, Raw hasn't returned to its wrestling Mecca since November 2009. So last night's show was destined to be a big event. Partly because it was the final show before Clash of Champions this Sunday… but mostly because it represented a welcome return home for the first time in almost a decade.
To that end, last night's card was absolutely stacked. Featuring the King of the Ring semi-finals, the much anticipated battle of the Four Horsewomen, and an appearance by 'Stone Cold' Steve Austin – just to name a few – this was destined to be an eventful edition of Raw. But could it continue the pattern of good Monday Night entertainment or would it wilt under the weight of expectations?
Only one way to find out. Let's get to the review.
---
The Best of Raw
A Stone Cold Opening
Raw had one ace in its hand, and it decided to play it right off the bat.
The broadcast started with the sound of shattering glass, and out stormed 'Stone Cold' Steve Austin for the Universal Championship contract signing. He then did what everyone does before they address important legal documentation: he drank a fistful of beers.
https://www.instagram.com/p/B2NfMqGJzE8/
Austin reminisced about the role MSG played in his career – that's the arena, not the food additive that possibly affects your blood pressure – before calling out the two men who would compete for the top title this Sunday.
Seth, Austin and Braun complimented one another, shared a laugh and then champion and challenger signed the contract. It was meaningless fluff.
But then the real highlight showed up. The OC intervened to add some flavour to an otherwise bland opening. AJ Styles mocked the fans for cheering for a has-been like Austin, ran down New York and called 'The Rattlesnake' an "old fart".
WATCH YOUR BACK, @AJStylesOrg…

STUNNER! STUNNER! STUNNER! #RAW @steveaustinBSR pic.twitter.com/Xg5mxkbOPB

— WWE (@WWE) September 10, 2019
Rollins and Strowman took objection on Austin's behalf, clearing the ring of Gallows and Anderson. This left Styles alone, where he ate a Stone Cold Stunner for his troubles.
Sure, it fit the tired trope of a legend going over younger talent. But Styles – as he was last week – was still the highlight of this opening segment.
The Non-Title Match Before the Title Match
The events of the opening segment led neatly into the first match of the night. AJ Styles took on Cedric Alexander in a non-title contest.
Alexander was all over Styles from the outset, smothering him with persistent strikes and high-flying moves. Just as Alexander appeared to be gearing up to put Styles away though, The OC grabbed his leg to cause the obvious disqualification.
The #AgeOfAlexander is upon us.#RAW @CedricAlexander pic.twitter.com/y4dKfPoHhs

— WWE Universe (@WWEUniverse) September 10, 2019
They then jumped the Cruiserweight, leading the Viking Raiders to run out to his defence. They took out Gallows, Anderson and Styles in short order, leaving Alexander and the Viking Raiders standing tall.
The tagline of Clash of Champions is that every title will be on the line. Heading into last night, the United States Champion was the only one without a challenger for the pay-per-view. Alexander's win last night (even in inconclusive circumstances) virtually guarantees that he will be the one to take on Styles this Sunday.
Connor's Cure
Roman Reigns hosted a segment highlighting the plight of cancer in our society, especially among children. He brought out young wrestling fans suffering from the disease and encouraged those watching to get involved in finding a cure.
Support tomorrow's Superstars today.#RAW #BelieveInTheFight @WWERomanReigns pic.twitter.com/m0BoSKAhIs

— WWE Universe (@WWEUniverse) September 10, 2019
It was a really genuine, touching moment, one you could tell meant a lot to the kids involved. Even the one who yawned when the camera panned across him.
Battle of the Four Horsewomen
Prior to their scheduled tag match, a highlights package was played, recapping Bayley's surprise alignment with Sasha Banks last week and the ensuing beatdown of Charlotte and Becky Lynch. It was, per usual, very effective.
THE QUEEN. IS. ROLLING.#RAW @MsCharlotteWWE pic.twitter.com/TU88BXRtRu

— WWE (@WWE) September 10, 2019
As Banks and Bayley made their entrance, they were met by Charlotte and Lynch, eager to exact retribution ahead of their respective matches at Clash of Champions. Things however quickly settled down into a more subdued pattern, in which the major theme became whether Charlotte and Becky could co-exist given their past run-ins.
The turning point came when the 'Queen' appeared to have Banks locked in the Figure-8, only for Bayley to send Lynch crashing into her partner to break up the hold. This led to a rather chaotic phase of attempted submissions, reversals and counters between all four women. Bayley broke up a disarmer on the outside, Charlotte missed a clothesline and was suplexed onto the thin matting.
Say it with us.

THIS IS AWESOME! ?? ??? #RAW pic.twitter.com/UYdboGuYoZ

— WWE Universe (@WWEUniverse) September 10, 2019
Moments later, the 'Queen' got her knees up to foil an attempted elbow drop and, after resisting Banks' interference, hit Bayley with the Natural Selection for the win.
I'm still not on board with Bayley's "I'm a villain, but not really because I'm just helping my friend" heel turn. But this was a solid match, underscoring the appeal of the four horsewomen. Count me excited for this weekend's title matches.
Flight of the Luchadores
In an obvious and entirely unnecessary slight on Gary 'The Goat' Garbutt, Michael Cole called Rey Mysterio "the greatest masked wrestler in WWE history". He was, however, given a chance to prove that claim against Gran Metalik – a man most would agree probably headlines the long list of under-appreciated talent on the company's books.
Using the ropes against the KING of the ropes? Bold move, @reymysterio. #RAW pic.twitter.com/PS0OKZojNu

— WWE Universe (@WWEUniverse) September 10, 2019
These two men flew all around the ring and surrounding areas, following one breathtaking move with another. After a close encounter, Mysterio secured the win with a 619 and Frog Splash.
After the match, both men shook hands in a sign of mutual respect and admiration.
More 24/7 Title Changes
A video package shared events which had taken place prior to Raw going to air last night. Ex-Knick and well-known wrestling fan, Enes Kanter, was in the ring to salute the crowd. R-Truth soon came out to share a laugh with the basketball big man, but in an unforeseen twist, Kanter punched Truth and pinned him to win the 24/7 Title.
During the celebrations, however, Kanter let his guard down. He removed his tracksuit to reveal a Boston Celtics jersey underneath, eliciting the venomous wrath of the New York crowd. This allowed R-Truth to recover to roll him up and reclaim his belt.
https://www.instagram.com/p/B2NbogrpGOo/
So, it seems, Kanter is good at offence yet terrible at defence. Who would've guessed? Regardless this was a fun little insert.
King of the Triple Threats
In arguably the most anticipated match of the night, Baron Corbin, Samoa Joe and Ricochet faced off in triple threat action, with a spot in the King of the Ring finals on the line.
And the dynamic between the three men was on point from the get-go. It seemed that every time one competitor got the upper hand over another, the third would step in to take him out. This pattern resulted in a breathless pace, especially in the early stages.
? Upside-down, you're turnin' me ?#RAW #KingOfTheRing @BaronCorbinWWE pic.twitter.com/tOZK94wrRw

— WWE Universe (@WWEUniverse) September 10, 2019
Once things settled down, we got to appreciate the strength and savagery of Joe and Corbin combat the athleticism of Ricochet. After a lot of back and forth, Ricochet escaped a Coquina Clutch with a well-timed Recoil and delivered the 630 to Joe. Just then, Corbin pulled Ricochet out of the ring, tossed him over the barricade and pinned the Samoan himself.
So Baron Corbin advances to the finals at Clash of Champions, to face the winner of tonight's SmackDown contest. Overall a good match, setting up an intriguing final. My only wish is that Corbin didn't have to sit on the prop throne with the silly crown on his head after every match. Enough, we get it!
Stranger Danger
The latest edition of the Firefly Funhouse saw the puppet inhabitants warn Bray of the "stranger danger" posed by 'Stone Cold' Steve Austin. They don't like strangers and expect 'The Fiend' to deal with him. As he did Mick Foley, Jerry Lawler and Finn Bálor.
"Strangers are just friends you haven't made yet." – @WWEBrayWyatt #RAW #FireflyFunHouse pic.twitter.com/FRWqGq4n9r

— WWE Universe (@WWEUniverse) September 10, 2019
But Wyatt reminded them that strangers are just friends you haven't made yet. Just like Seth and Braun had made friends with Alexander and the Viking Raiders for the night's main event.
Unfortunately for either Rollins or Strowman though, friends wouldn't help them where they were going, Bray warned… before closing the segment with a very hearty "see you in hell!"
It was yet another strong entry in the Funhouse saga. And one that has me looking forward to the potential Hell in the Cell matchups.
---
The Worst of Raw
Street Profits
The talented tag team turned human embodiment of WWE's Twitter feed is insufferable.
I hate them in this role.
The levels of hype are unreal for The #StreetProfits heading toward #WWEClash of Champions.#RAW @AngeloDawkins @MontezFordWWE pic.twitter.com/cqm8Dm8zdO

— WWE Universe (@WWEUniverse) September 10, 2019
The Rematch No-one Asked For
In a repeat of a match that admittedly exceeded expectations last week, Natalya again took on Lacey Evans.
As soon as it was over however, I immediately forgot everything that happened – it was so inconsequential. They wrestled for a bit and Natalya won with a Sharpshooter. She then celebrated to the sound of everyone firmly sitting in their seats.
You better watch how you treat the #SassySouthernBelle.#RAW @LaceyEvansWWE pic.twitter.com/HsLyJx9AEK

— WWE Universe (@WWEUniverse) September 10, 2019
So the score between them sits at the most exciting of numbers: 1-1. It appears that 50/50 booking is the true winner here.
The People's Choice
Raw has supposedly been nominated for a People's Choice Award for the Best Show of 2019. This wasn't so much bad, as it was "What? Really? How did that happen?"
Ten Man Tag Action
Earlier in the evening, Dolph Ziggler and Robert Roode had struck an alliance backstage with The OC. In response to the possible threat, Rollins and Strowman also assembled an impromptu team alongside the Viking Raiders and Cedric Alexander.
This unplanned ten-man tag match served as the show's main event, ahead of Dolph and Roode challenging Seth and Braun for the Raw tag team belts this Sunday. And Cedric likely facing AJ Styles for the United States Title.
IVAR! IVAR! IVAR!#RAW #10ManTag @Ivar_WWE pic.twitter.com/4wQZkmRObR

— WWE Universe (@WWEUniverse) September 10, 2019
The heels spent ages working over Cedric Alexander. Finally though, he was able to make the tag to Seth Rollins, who went about taking on all five members of the opposing team. The Universal Champ then tagged in Strowman, who planted Anderson with the Running Powerslam, only for Dolph and Roode to push Rollins into his own teammate to break up the pin.
The tag team champions got into an argument, Raw cut to commercial, and when we came back the match had virtually reset. It was a slightly jarring and unexplained transition.
A few minutes later though, Ivar threw himself off the top rope to take out everyone on the outside. And Cedric Alexander hit the Lumbar Check on AJ Styles for the win.
https://www.instagram.com/p/B2NxE06BG9R/
To close the show and a slightly boring main event, for no reason whatsoever, Steve Austin came out to drink an unhealthy amount of beer with the victors. This is why we don't have money for pyro. It's all been blown on Steveweisers.
---
Overall Rating for the Show (From best to worst: RawSome, Cor, AvRAWge, Poor and RawFul)
Raw wouldn't let you forget that the show was being held at Madison Square Garden. It felt like that little nugget was mentioned on commentary at every opportunity. Not only that, but The Garden was "sold out" – another line gratuitously recited.
Fortunately, for the most part, the product matched the marketing material.
Baron Corbin, Ricochet and Samoa Joe put on an excellent triple threat bout. The four horsewomen had a long match, which ably built anticipation ahead of their respective title challenges at Clash of Champions. And Rey Mysterio paired with Gran Metalik to showcase tremendous luchador wrestling. Even the umpteenth return of 'Stone Cold' Steve Austin this year proved a fun addition.
Aided by an uncommonly rowdy New York crowd, Raw remained at a consistently high level throughout. But really, it should come as no surprise that WWE would put together a stacked card on such a monumental night.
So, with little in the way of detractions, Raw was a solid (if unspectacular) Cor.
Follow WrestleTalk on Twitter to stay up-to-date with all the latest wrestling news, and join the conversation with the entire community on Discord.