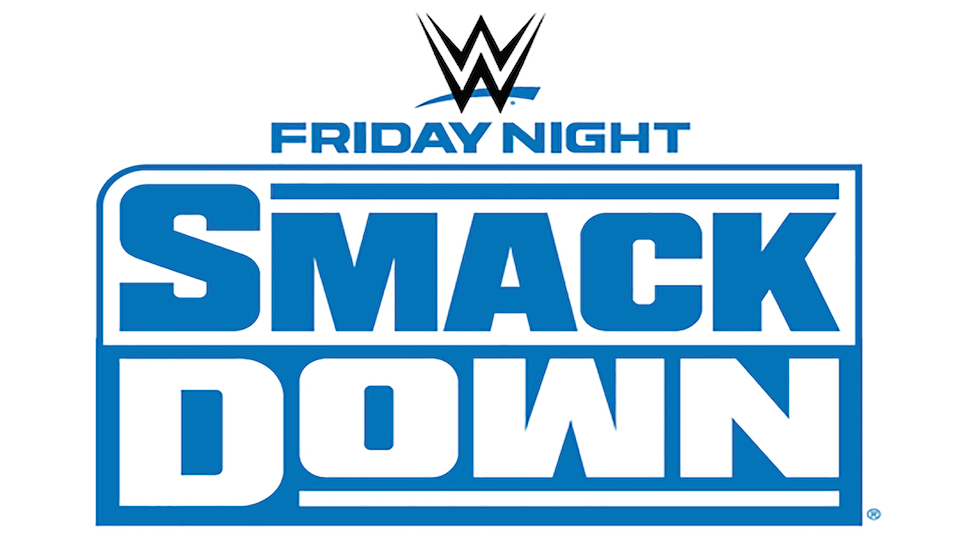 SWAFT Nation!
It's the SmackDown after WrestleMania, and the aftermath begins tonight.
TONIGHT on #SmackDown!

? #UniversalChampion @BraunStrowman ushers in his NEW reign

? @AlexaBliss_WWE & @NikkiCrossWWE welcome @WWEAsuka & @KairiSaneWWE to a #WrestleMania rematch

…and MORE!https://t.co/dF8uqzUmlx pic.twitter.com/OwdGTa5284

— WWE (@WWE) April 10, 2020
That's right, Braun is the champion!  A welcome change, and hopefully this brings good things and maybe an immediate feud?
It's @KairiSaneWWE & @WWEAsuka vs. the @WWE Women's Tag Team Champions @AlexaBliss_WWE & @NikkiCrossWWE TONIGHT, at 8e/7c, on FOX. #SmackDown pic.twitter.com/SBfANklEww

— WWE on FOX (@WWEonFOX) April 10, 2020
And the tradition of Mania rematches lives on! The Kabuki Warriors will get a chance to reclaim their Tag Team Championships, and it's nice to see that the women's titles are back in action.
Love is the best motivation! ??? @otiswwe pic.twitter.com/HZ2Bh9AUAp

— Mandy (@WWE_MandyRose) April 10, 2020
This isn't part of the official preview, but I hope we get a continuation of this wholesome story.  Now let's get on with the show.
---
The Best of Smackdown
A Welcome Walk
Elias is back on his Murder Balcony getting ready to serenade us.
?Just like Simba
I returned ?

?? @IAmEliasWWE sang the thing. #SmackDown pic.twitter.com/lL5EL8HQpa

— WWE on FOX (@WWEonFOX) April 11, 2020
This is a GREAT way for Elias to recap his match, ad I'll even forgive that he's slightly off beat.
Tucker's Night
We do get a recap of the best story in WWE right now, the Love story of Otis and Mandy.
"DO YOU THINK THIS IS FUNNY?"
"THIS IS REAL LIFE!"
"IDENTITY THEFT IS NOT A JOKE, J̶I̶M̶ MICHAEL!"@HEELZiggler & @SonyaDevilleWWE do ??? want to hear about @WWE_MandyRose & @otiswwe's blooming romance, @MichaelCole! #SmackDown pic.twitter.com/Ed3rDfBZ67

— WWE (@WWE) April 11, 2020
Sonya and Dolph are quite upset with the development, but Tucker comes out ready to get some revenge on Dolph.
With @SonyaDevilleWWE by his side, @heelziggler didn't let @tuckerwwe get his revenge on #SmackDown. pic.twitter.com/EpIZH5HfhZ

— WWE on FOX (@WWEonFOX) April 11, 2020
Tucker gets some great shine.  I'm unsure if Tucker is just that good or if it's Dolph making him look like a million bucks, or a combination of both.  After a good effort Dolph is able to hit a superkick after the big man hits that ringpost kryptonite.
Unfinished Business
It's time for The Dirt Sheet!
"That's good news" @mikethemiz and @TheRealMorrison give their review @WrestleMania on 'The Dirt Sheet'! #SmackDown pic.twitter.com/Isrmb1HDlg

— WWE on FOX (@WWEonFOX) April 11, 2020
They're entertaining as always, and we get not only "Good News", but a performance of the outstanding "Hey Hey, Ho Ho."  the performance is cut off by The Usos who bring up the valid point that the Tag Team Champs didn't defend as a Tag Team.
Next week, it will be the ????? tag team partner's turn as @WWEBigE @mikethemiz & Jey @WWEUsos compete for the "????????, ????????, ????????" #SmackDown #TagTeamTitles! ?? pic.twitter.com/fZmhTDFBHy

— WWE (@WWE) April 11, 2020
The New Day come out to announce that Jay, Miz, and Big E will get to compete this time for the Tag Team Champonships.  I suspect we'll get a very different match this time around as Big E and The Miz are very different performers on their respective teams.
Braun's Battles
Braun and Shinsuke battle to close out the show.  Nakamura looks good against Braun, utilizing his technical strengths against Braun and making Braun look good in ring.  Braun is able to kick out of a Kinshasa and respond with a Powerslam for the win.
"Since I brought you into this world, I'm going to have to take you out." – @WWEBrayWyatt to @BraunStrowman #SmackDown pic.twitter.com/p6i2zlkyAe

— WWE on FOX (@WWEonFOX) April 11, 2020
Bray makes a surprise appearance, briefly discussing his match with Cena before pivoting to Braun.  It's interesting for him to briefly acknowledge the former Wyatt family member, and it looks like we now get a Braun Bray feud that is quite promising.
Even if Braun's dialogue isn't the greatest.
---
The Mixed Bag of Smackdown
Knock, Knock, Knockin' on Strowman's Door
MONSTER of the UNIVERSE.

NEW #UniversalChampion @BraunStrowman is in the building! #SmackDown pic.twitter.com/b5ELIi1klY

— WWE (@WWE) April 11, 2020
Braun opens the show as our Universal Champion.  He's talking about how much the title means to him when he gets interrupted.
"Knock, knock."

Silence.

"You're supposed to say: Who's there?" – @ShinsukeN ?#SmackDown pic.twitter.com/wUREH75vzW

— WWE on FOX (@WWEonFOX) April 11, 2020
Surprise Shinsuke appearance apparently challenging Braun for the Universal Championship.  Braden Walker's ears may be burning with all these mentions of "knock-knock", and Braun is able to foil a surprise Cesaro attack, while vowing to battle Sinsuke later tonight.
Women's Tag Rematch
Bliss and Cross are defending their titles against the Kabuki Warriors.  The Kabuki Warriors get quite a bit of offense in, able to effectively isolate Alexa Bliss from her partner.
This is still a @WWEAsuka stan account. #SmackDown pic.twitter.com/yvhHZMyGjD

— WWE on FOX (@WWEonFOX) April 11, 2020
We also get reminded that Asuka is an absolute gem when given reigns to do what she'd like, and apparently she'd like commentary.
#AndStill your @WWE Tag Team Champions, @AlexaBliss_WWE and @NikkiCrossWWE! #SmackDown pic.twitter.com/JaEJAVwJXo

— WWE on FOX (@WWEonFOX) April 11, 2020
Bliss and Cross are eventually able to get the win when Cross hits her twisting neckbreaker on Kairi Sane.  It was an okay match, felt unecessary and like a time filler, but hey, the titles are in action.
Forgotten No More
This is a surprising call-up.
Welcome to #SmackDown, The Forgotten Sons! pic.twitter.com/NTwSW4mVAl

— WWE on FOX (@WWEonFOX) April 11, 2020
During their time in NXT, I never quite got into The Forgotten Sons.  Hopefully they click better on the main roster.
Forgotten. No. More.@SteveCutlerWWE & @TheWWEBlake w/ @JaxsonRykerWWE pick up the win in their #SmackDown debut! pic.twitter.com/u0xmbhAgU9

— WWE on FOX (@WWEonFOX) April 11, 2020
Lucha House Party is an excellent choice to feature against the team.  The strength of Forgotten Sons is made to look monstrous and Lucha House party loses nothing in this defeat.
Womens' Title Pictures Evolve
Alexa Bliss and Nikki Cross are backstage saying that they feel unbeatable, but this leads to a surprise challenge by people who are shockingly close enough to overhear them say that.
???

Looks like @CarmellaWWE & @DanaBrookeWWE will get a shot at the WWE Women's Tag Team Championships!#SmackDown pic.twitter.com/odhZdMqlJg

— WWE (@WWE) April 11, 2020
in a surprise move it turns out Carmella and Dana Brooke are getting to challenge for the Women's Tag Team Championships since they missed out on Mania.
The ultimate role models. #SmackDown pic.twitter.com/eY5pW8VlTE

— WWE on FOX (@WWEonFOX) April 11, 2020
Sasha and Bayley are back and talking smack on the women's division, as well as Paige.  Though one particular member of the women's roster takes exception to the speech.
"And, uh, sis, your bestie just screwed you." – @TaminaSnuka to @SashaBanksWWE #SmackDown pic.twitter.com/UiEo4B4GTD

— WWE on FOX (@WWEonFOX) April 11, 2020
Tamina makes some valid points about not losing one on one, and challenges Bayley for her title.  Bayley decides that Tamina can have her match if she's able to beat Sasha Banks
---
The Worst of SmackDown
Fresh Roasted Squash
Sheamus is in action against local competitor Cal Bloom, and the match goes pretty predictibly.
"That'll do it." – @WWEGraves #SmackDown @WWESheamus pic.twitter.com/Rw7eX7xh8W

— WWE (@WWE) April 11, 2020
I mean, at least Sheamus gets TV time?
A Hardy Place
We get a little Jeff Hardy feature which does feel like filler once again, but it's good to see that WWE is looking to feature one of the most charismatic performers they have available.
---
Overall Rating for the Show (From best to worst: Smacknificent, SmackTastic, Smack Bang in the Middle, SmackDowner and A Smack in the Face)
Unlike Raw earlier this week, SmackDown didn't seem to advance much.  It seemed to more set up a lot of possible action for next week and tease upcoming feuds, but the action on this show just didn't feel there.  It is an interesting call by WWE to bring The Forgotten Sons to SmackDown, but I can't be sure they've gotten over in their previous iteration on NXT.  Only time will tell.  The end of the show did finish strong though, and may have saved my overall rating.
This week's SmackDown is a Low Smack Bang in the Middle.
Follow WrestleTalk on Twitter to stay up-to-date with all the latest wrestling news, and join the conversation with the entire community on Discord