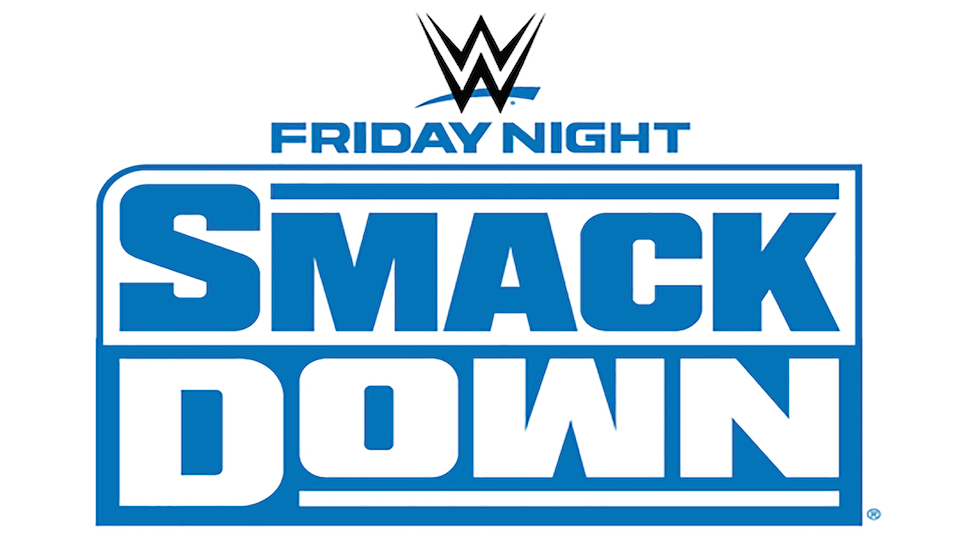 In case you were one of the few people who didn't believe that Roman Reigns' return to action at SummerSlam was a big deal, consider this: it's literally one of only two things advertised for SmackDown this week.
The other was Big E appearing on MizTV. But you tell me the last time something important happened on MizTV and I'll point out that's the first time.
So this night was based all around the fallout from the 'Big Dog's reemergence on Sunday. Reigns, of course, detonated both Braun Strowman and Bray Wyatt to close the weekend, immediately placing himself in contention for the Universal Championship.
"Tonight is a VERY combustible night."#SmackDown @ScrapDaddyAP pic.twitter.com/AYHgg7cFBx

— WWE (@WWE) August 29, 2020
That title shot will indeed take place at Payback in just two night's time, in the form of a triple threat between the figures involved last weekend. But WWE is nothing if not a stickler for details. So before that match can take place, it's important for the necessary contract to be signed.
So, yes, SmackDown was a night premised on completing backroom administration and complying with legal processes. But that doesn't mean it was devoid of excitement. In fact, when the men doing the signing are a Monster, a Fiend and a Big Dog, you're virtually guaranteed that in spades.
Let's get to the review.
---
The Best of SmackDown
Three Monsters Handle Paperwork
The night started with Vince McMahon in an office with Adam Pearce, informing him about the No Holds Barred triple threat match for the Universal Championship this Sunday at Payback. Nobody talks like this in real life. It was a frustrating blend of marketing jargon, almost impossible to decipher.
#MrMcMahon needs signatures from @WWERomanReigns, @BraunStrowman and @WWEBrayWyatt… and @ScrapDaddyAP is just the man to get them TONIGHT on #SmackDown. #WWEPayback #UniversalTitle pic.twitter.com/EYhl51sOEy

— WWE (@WWE) August 29, 2020
What was pretty funny though was when Vince tasked Pearce with getting each of the competitors to sign the contract for that match. He suggested Pearce approach The Fiend first, before moving on to Braun Strowman and Roman Reigns. This was played up to be humorous and the joke landed.
The thought of Pearce wandering into the Firefly Fun House to get The Fiend to sort out paperwork was pretty funny.
Postman Pearce Visits the Fun House
In the latest edition of the Firefly Fun House, Bray celebrated being back home with all his friends. He held his Universal Title aloft and – in a potential reference to Roman's new dental work – claimed that no monster with big teeth could take it away this time.
1 signature down, 2 to go. ? https://t.co/FJBIYyMIID

— Adam Pearce (@ScrapDaddyAP) August 29, 2020
Just then, Postman Pearce showed up with the contract for the match. It was a nice touch having Adam Pearce transform into a postman. He looked baffled, neatly maintaining the illusion that the Firefly Fun House is a bizarre playground, part reality part figment of Wyatt's warped mind.
Bray signed the contract, claiming that he was signing two death warrants. If all three signatures go this well, we could be on to a good episode of the blue brand.
Adam Pearce's Nightlong Struggles
Adam Pearce knocked on Roman Reigns' dressing room door, but apparently the 'Big Dog' wasn't in. So he instead found Braun Strowman in the backstage area.
Seconds earlier though, Drew Gulak had struck Strowman in the back with a steel chair, before making a quick escape after realising he barely budged the 'Monster Among Men'. So, Braun wasn't really in the mood for paperwork at that point – not until he got his hands on Gulak. Poor Pearce, he was like a fan trying to get a wrestler's autograph at the airport. They're just not in the mood, my guy.
Braun decimated Gulak in a few seconds and met Pearce on the ramp to affix his name to the contract. Two down, one to go. Reporting back to Vince McMahon, the WWE Chairman warned Pearce that two-out-of-three wasn't going to cut it. He must be really annoyed by the quality of their pay-per-view output then.
Did @WWERomanReigns become a "Paul Heyman Guy" on #SmackDown?!?! @HeymanHustle

FULL RESULTS ? https://t.co/RtBwSPLLSQ pic.twitter.com/E1g76vtVfZ

— WWE (@WWE) August 29, 2020
So Pearce returned to Roman's dressing room. Roman vowed to wreck everyone and leave with the Universal Title on Sunday. And that wasn't a prediction… that was a spoiler. As the camera panned back to reveal Paul Heyman sitting alongside the 'Big Dog', I about lost flipped my coffee table. Reigns is no longer just 'The Guy', he's a Paul Heyman guy! What a turn of events!
Big E Gets a Big Interview
Finally a babyface explained why he would appear on MizTV. During a phone call, Big E explained that he was contractually obligated to show up for the segment perpetually designed to make the heroes look like goofs. Thanks for at least making an effort, E. Another reason why you're the greatest. (Of course, he never actually appeared on MizTV. But we'll ignore that.)
Salami. In. The. Bank.#SmackDown @WWEBigE @otiswwe @tuckerwwe pic.twitter.com/ash6kQ5Wk0

— WWE (@WWE) August 29, 2020
He was confronted by Miz, Morrison and Sheamus, before Heavy Machinery appeared by Big E's side. This rushed dynamic was used to set up a six-man tag later in the show. Not the most coherent way to book things, but I'll take it.
Some People Are Made to Only Be Tag Champs
It was a busy day for Big E, as he encountered Bayley and Sasha Banks backstage too. The Women's Tag Team Champs had a jolly ol' time at Big E's expense. Bayley told him not to worry about not becoming the Universal Champion as some people were only capable of being tag champs.
This was an inspired line, because despite being an ostensible shot at Big E, it clearly resonated with Sasha Banks who lost her singles title to Asuka at SummerSlam. And she sold the realisation that her friend viewed her as "someone capable of only being tag champ" perfectly. While the oblivious Bayley kept chuckling smugly, the stone-faced Banks looked decidedly annoyed. Brilliant!
Are we looking at the GREATEST Tag Team Champions in the whole world???@itsBayleyWWE & @SashaBanksWWE certainly think so. #SmackDown pic.twitter.com/FYoPtnIVmK

— WWE (@WWE) August 29, 2020
Taking to the ring, Bayley and Sasha lamented that they would be forced to defend the tag belts just a week after defending their respective singles straps. In a clear misreading of the room, Bayley blamed herself for Sasha's loss, saying she should have discouraged Banks from putting her title on the line against Asuka. Especially given Sasha's history of being unable to defend the Raw Women's Title. Good God, filter your words, Bayley!
Nia Jax and Shayna Baszler appeared on the Titantron to guarantee victory at Payback. But a fired-up Banks vowed to hold onto the last of her remaining belts. This was ALL excellent.
---
The Worst of SmackDown
A Feud Over a Brace
Jeff Hardy took to the ring to address his Intercontinental Title victory last week. It was noticeable that he was rocking his gear and full face paint, almost as if he knew he would be having a match shortly. Fortunately this was explained away once Jeff pointed out that he was there to issue an open challenge.
AJ Styles came out to air his grievances over Jeff using his knee brace to defeat him last week – conveniently glossing over the fact that he was the one responsible for injury which necessitated the brace. Jeff said that AJ was disqualified from the open challenge, which was a bit odd. Babyfaces shouldn't be barring people from challenging them, regardless of how whiny they are.
ROCKED. #SmackDown #ICTitle @ShinsukeN @JEFFHARDYBRAND pic.twitter.com/5o7KPslbZy

— WWE (@WWE) August 29, 2020
So Styles moved to the commentary desk as Shinsuke Nakamura made his way out to challenge Jeff. The pair had an exceedingly slow match, with Shinsuke targeting the weakened knee. An unnecessary overlay featured Cesaro being annoyed that Nakamura was pursuing a singles title… the last thing we need is another dysfunctional tag team.
The Return of an Artist
After a long, boring slog, Hardy won, much to the chagrin of Styles. Then, as Jeff made his way up the ramp, SAMI ZAYN returned! He had is Intercontinental Title (which he never lost) and accused Jeff of being a fraud. Hardy's attention was drawn to AJ on the ramp, so he never saw the Helluva Kick coming. Zayn disappeared and AJ went to pick the bones, but Jeff miraculously recovered to prevent further attack. This was not in any way the most impactful way to re-introduce Sami Zayn – especially considering how well Roman Reigns' return was handled.
? Reunited and it feeeeeels so goooood! ?

… Maybe? ? #SmackDown @SamiZayn @WWECesaro @ShinsukeN pic.twitter.com/rC7P0FhVtN

— WWE (@WWE) August 29, 2020
Backstage, Sami gave an interview to Kayla Braxton, explaining that he was there to right wrongs. Later on, he tried to reunite with Cesaro and Nakamura, but they were annoyed that he had disappeared for four months. It's strange that no-one seems to feel this way about Roman…
A King's Ransom for a Decent Feud
After a ridiculously long video recap (which I hate by the way!), Matt Riddle jaunted to the ring. Despite delivering just two sentences, the promo somehow still managed to be slightly confusing. He claimed the King's Ransom was designed to encourage people to prove that Riddle didn't belong on SmackDown. But King Corbin was just scared, so Riddle dared Corbin to prove him wrong. He turned expectantly to look up the ramp as we cut to commercial. WHAT? Is that it?
When we returned minutes later, we were treated to Matt Riddle's entrance music and more of the 'Resident Bro' just standing there like a dunce. Has he been standing in the ring for five minutes doing nothing?
Eventually Corbin came out, which served as a distraction for Shorty G to attack Riddle from behind. It appeared Gable had turned face again two weeks ago after apologising to Riddle, but apparently… well, apparently just nope.
Not cool, BRO.@SuperKingofBros battles #ShortyG RIGHT NOW on #SmackDown! @WWEGable pic.twitter.com/w051h9em6W

— WWE (@WWE) August 29, 2020
Riddle and Gable had a quick match, which Riddle won easily. Corbin tried the sneak attack after the bell, but Riddle fought him off. SmackDown have somehow produced a three-man feud in which nobody looks good. Even the King's Ransom seems pathetic, as only one man has even attempted to cash in over the past month.
Can't We Just Get Along?
The Lucha House Party had another disagreement backstage, as it's legally impermissible for any team to get along in WWE. Much like Big E's appearance on MizTV, intra-team disfunction is a contractual requirement.
After Kalisto made his way to the ring, the other two luchadors were ambushed by Cesaro and Nakamura, ensuring they didn't interfere in the Swissman's match against Kalisto. The pair had a good match, with Cesaro flexing his strength advantage and Kalisto doing his best to use his speed.
Keep on Talking that smash!! @LuchadorLD I told you to stay back, this is the result of YOU not listening! https://t.co/8PlPoFQUSL

— Samuray Del Sol® "Manny $" (@gloat) August 29, 2020
Eventually Lince Dorado and Gran Metalik did manage to get to ringside and brawl with Nakamura. This distracted Kalisto and Cesaro rolled him up for the win. After the bell, the lachadors argued some more while I got up to make some tea.
The Curse of the Evil Braid
Nikki Cross was expressing her concern over Alexa Bliss to Tamina. Why the hell was Tamina there? Great question!
Alexa turned up looking super cheery and rocking some mean pigtails. Nikki was glad to see her friend in such high spirits, before noting – with some degree of concern – that Alexa had worked a *gasp* braid into her hair. But not just any braid, apparently it reminded Cross of The Fiend's hairstyle. Alexa got annoyed and smashed the mug that Nikki was holding on the floor.
? ? ?

"So much for friendship, right Nikki?!?!" – @AlexaBliss_WWE#SmackDown @NikkiCrossWWE pic.twitter.com/OtUMf4avKj

— WWE (@WWE) August 29, 2020
It used to be that contact with The Fiend changed you on a fundamental level. Finn Balor, Seth Rollins, Daniel Bryan – they all became different people after confronting the evils of Bray Wyatt. Now he just changes your hair style. Braun went bald and Alexa got a braid. Christ.
All Sizzle, No Steak
Big E and Heavy Machinery took on Sheamus, Miz and Morrison in a six-man tag set up earlier in the night. For some reason, Sheamus decided to ring the bell midway through the match. Even more bizarrely, everyone just stopped wrestling, left dumbstruck that the Irishman would dare hit the ringer without a pinfall being recorded.
When we got back from break, the heels were applying a series of rest holds to Tucker. For some reason, they got screwed by the ref missing a legal tag, which should never happen to the heels. This injustice angered Sheamus, who abandoned Miz and Morrison. At a disadvantage, they soon lost the handicap match after Big E hit Miz with a Big Ending.
.@WWESheamus is leaving @mikethemiz & @TheRealMorrison on their own! #SmackDown pic.twitter.com/2xOlZdyrU0

— WWE (@WWE) August 29, 2020
After being blazing hot just a few months ago and winning the Money in the Bank briefcase, Otis has gone totally off the boil. He was absent from TV for several weeks and has done little of note since his return. This could be designed to keep Otis off people's radars ahead of a possible cash-in. But it has the side-effect of severely diminishing his status.
---
Overall Rating for the Show (From best to worst: Smacknificent, SmackTastic, Smack Bang in the Middle, SmackDowner and A Smack in the Face)
Let's address the elephant in the room. Heading into Payback this Sunday, the Universal Title picture is occupied by three heels. There isn't a single babyface amongst The Fiend (who choked out Alexa Bliss), Braun Strowman (who press slammed Alexa Bliss) and Roman Reigns (who is just managed by Paul Heyman).
And yet I don't particularly care, for Reigns' return has injected noticeable life into a turgid feud between the former two bastards. His unflinching attitude and interesting dynamic with Heyman has the potential to carry SmackDown for the immediate future.
Make no mistake though, there was more bad than good on this week's show, with the treatment of Sami Zayn's return and Big E's singles run chief among them. But the few good moments carried so much more weight than the many bad ones. For that reason, SmackDown this week was a low SmackTastic.
Share all your SmackDown related thoughts with us on Twitter and check out WrestleTalk.com to stay up-to-date with all the latest wrestling news.