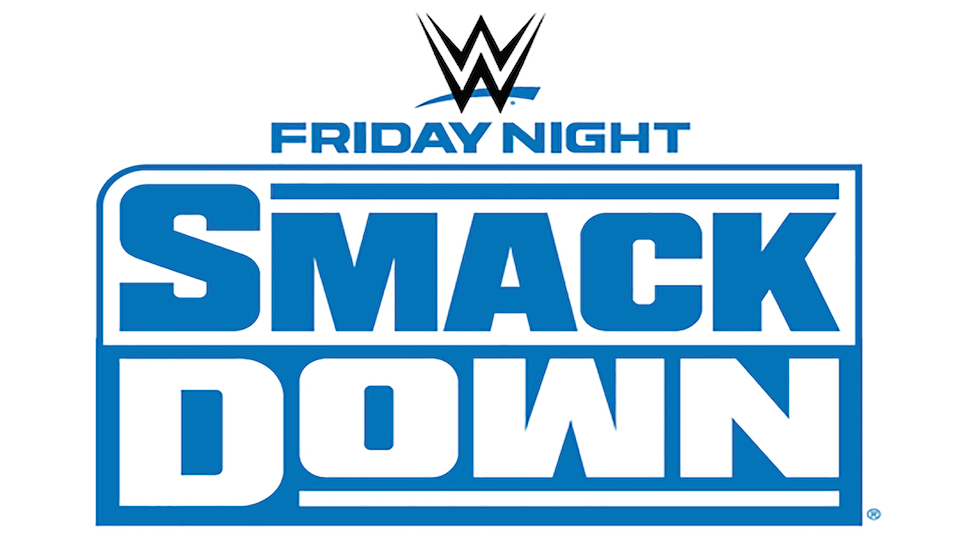 We join SmackDown during another week when it's tasked with bringing some sanity to a week which kicked off with a poisoning on Raw. And I'm not just talking about what happened to Montez Ford.
In case you missed it: In a desperate, panic-ridden attempt at luring viewers back to Monday nights, WWE's flagship programme introduced a range of old nonsense presumably designed to catch the attention of younger fans.
How did they do this? Well, they founded an underground fight club, featured an attempted murder and debuted a bunch of hooded vigilantes. Not bad for three hours.
Sadly, with haste comes neglect and oversight. Just ask any of my high school teachers. Or early girlfriends. And so it was with Raw, as even the m0st cursory of analyses exposed massive plot holes in each of the narratives.
So SmackDown would hopefully restore some normalcy to proceedings. Hopefully, on this wrestling show, we would see more wrestling and fewer reports of boxes being heinously tipped over backstage.
Backstage drama on the blue brand? Call in #TheDirtSheet!@SonyaDevilleWWE joins @mikethemiz & @TheRealMorrison tomorrow night on #SmackDown! https://t.co/3YJvp38xkc pic.twitter.com/9fXtH2e0x5

— WWE (@WWE) August 6, 2020
To that end, things looked cautiously promising. Jeff Hardy was due to take on King Corbin, and Matt Riddle faced Sheamus. Complimenting the in-ring work was another edition of MizTV featuring Sonya Deville, presumably to explain her brutal assault of Mandy Rose last week. And an "all new" Firefly Fun House.
But how would things turn out? Let's get to the review.
---
The Best of Smackdown
Give Him what He Wants
I still enjoy the Firefly Fun House segments, but there's no doubt that they've shifted away from what they once were. Trips into Bray Wyatt's mind palace no longer teach us anything. What was once a segment modelled after Mr Rogers, replete with chatty puppets and inventive inserts, has been reduced to Bray delivering fairly standard promos. Albeit he does it incredibly well.
"HE'll be here later… with someone VERY special." ?#SmackDown @WWEBrayWyatt pic.twitter.com/4MOptjrYyB

— WWE (@WWE) August 8, 2020
This week saw Bray adding another picture of Braun Strowman to his collage. He blamed Braun for The Fiend attacking Alexa Bliss last week and ominously predicted that if Strowman didn't give him what he wanted, a worse fate would befall Alexa.
So, is she being held hostage by Bray / The Fiend? Also, isn't Braun dead in storyline? The last time we saw him he was drowning in a swamp. So how is he able to give The Fiend anything?
Swiss Superman Meets Puerto Rican Spiderman
Following their run-in outside the Champions' Lounge last week, Cesaro faced Lince Dorado in what would likely be the first of many encounters between their respective teams.
What else can be said about the POWER of @WWECesaro?#SmackDown @LuchadorLD pic.twitter.com/w1C2Izyczs

— WWE (@WWE) August 8, 2020
This match embodied everything SmackDown should be, as two under-utilised stars showcased the epitome of professional wrestling. After several high-paced, athletic minutes, Cesaro hit the Neutralizer for the pinfall.
But I'm guessing we'll see more of this in the coming weeks. And I couldn't be more thrilled.
God's Greatest Soccer Mom
In the blowoff to the animosity built during MizTV, Miz and Morrison (with Sonya Deville at ringside) faced Heavy Machinery. The match was a solid affair, but really only designed to act as a backdrop for the main feature.
That came when Mandy Rose – rocking a shorter haircut and jeans – jumped the barricade to attack Deville. Graves called her 'God's Greatest Soccer Mom', which made me chuckle but was entirely unfair. She looked pretty badass.
HERE WE GO!#SmackDown @SonyaDevilleWWE @WWE_MandyRose pic.twitter.com/tzuFck8EK4

— WWE (@WWE) August 8, 2020
The two women brawled until the four lads pulled them apart. Apparently it's fine for men to try to beat the stuffing out of one another, but we can't possibly allow the women to throw fists. Despite the warped logic, I quite enjoyed seeing the revamped Mandy continue this awesome feud.
---
The Worst of SmackDown
A Muddled Tapestry
SmackDown weaves incomprehensibly complicated feuds at times.
Case in point is its approach to handling Matt Riddle. After suffering a loss to AJ Styles, the former NXT star was blindsided by King Corbin. Then, when he tried to exact revenge the following week, Riddle was jumped by Chad Gable – who was looking to cash in on the bounty Corbin had placed on Riddle.
So how does WWE continue this Riddle / Corbin / Gable dynamic? By putting Riddle in a match with… Sheamus. What? Why?
That's what happens when you cost @WWESheamus a victory.#SmackDown pic.twitter.com/Nr7jS0MBDn

— WWE (@WWE) August 8, 2020
Not only does it not play into the narrative framework, but neither the Irishman nor Riddle could afford another 'L', with both coming off recent losses.
So, of course, Chad Gable jumped Riddle to cause the DQ. Riddle however got the better of the Olympian, before walking away from the scene. And then Sheamus gave Gable two Brogue Kicks for interfering in his match, ensuring that the only real losers here were Gable and the fans. Great job, SmackDown.
The Tragic Tale of Mandy Rose's Hair
The Miz and Morrison popped up for another instalment MizTV. Morrison claimed at the outset that nobody was more "underground" than him. Aside from being literally the laziest possible reference to Raw Underground, I don't even know what that means.
They were experiencing the same random mic cuts that we saw on Monday night. If this was more RETRIBUTION shenanigans, then it's clear the group has never heard of the concept of 'dramatic escalation'.
"@WWE_MandyRose's hair" drops by #TheDirtSheet…#SmackDown @mikethemiz @TheRealMorrison pic.twitter.com/cGNZ6h4EGa

— WWE (@WWE) August 8, 2020
What happened next though made me wish their microphones weren't working. They interviewed Mandy Rose's hair (cut off by Sonya last week), with Miz providing the voice to the wig on a stick. It was perhaps the most tragic thing I've seen in the last ten years.
Eventually Sonya Deville came down to the ring and we got to the meat of the matter. She berated Mandy for having nothing but looks and getting to WWE through bikini contests. It was a solid promo, if a little rushed. Sonya is an unheralded star for SmackDown.
She shifted to making fun of Mandy's boyfriend, Otis, which brought out Heavy Machinery. The massive duo cleared the ring of Miz and Morrison, setting up a match later in the night. This would have been infinitely better without the "Mandy's Hair" nonsense.
The Fiend in the Ring
Having seen Bray Wyatt in the Firefly Fun House earlier in the show, we got The Fiend in the ring to close the first hour. As a minor gripe, I didn't like that he was referred to as 'The Fiend' Bray Wyatt. The entire purpose of the character is that he's the splintered castoff of Wyatt. They are, for all intents and purposes, two separate characters housed in the same body.
…#SmackDown #TheFiend @WWEBrayWyatt @AlexaBliss_WWE pic.twitter.com/aNw1Zdts8z

— WWE (@WWE) August 8, 2020
Somehow Alexa Bliss magically materialised in the ring. Much as he did last week, The Fiend circled her. But this time, Alexa did not appear frozen in fear and instead reached out to The Fiend as if they were bonded. Or something. It's all very confusing.
The Fiend pulled away just as Braun's massive face appeared on screen. How is he casting his handheld video through the production trucks? Also, why was his face so close to the camera?
.@BraunStrowman has a message of his own for #TheFiend @WWEBrayWyatt on #SmackDown! pic.twitter.com/y0t1vcmsIp

— WWE (@WWE) August 8, 2020
Either way, the very first words Braun spoke were that he doesn't care about Alexa. So why was she roped into this feud then? Strowman prattled off some gibberish without explaining how he'd survived the swamp. Apparently he's "the most evil son of a bitch to have ever walked this Earth" and offered The Fiend whatever he wanted at SummerSlam.
Nothing in this segment provided anything resembling an answer to what we've seen in recent weeks. Plus Braun's back, which I hate to say was always the least interesting component in this storyline.
King Corbin Makes Another Enemy
Despite being in a proxy feud with Matt Riddle and angering Sheamus earlier in the night, King Corbin was for some reason booked in a match against the other man he antagonised last week, Jeff Hardy. SmackDown really is falling into the trap of overexposing Corbin – and we know from experience the effect that has on the show's quality. He was literally blamed for failing ratings on Raw not too long ago.
Anyway, you know the pattern here. Corbin gets the heat on the babyface, the good guy mounts a comeback and then someone wins. Except this time they broke from that tired formula…
LOOK OUT!@WWESheamus just returned the favor to #King @BaronCorbinWWE! #SmackDown pic.twitter.com/p1YxcKnFxc

— WWE (@WWE) August 8, 2020
Because Sheamus attacked Hardy mid-match to cause the disqualification. Oh, boy. Corey Graves claimed this was payback for Chad Gable's interference in Sheamus' match earlier in the show. But honestly, who cares?
So the match was converted into a singles bout pitting Sheamus against Corbin. They battered each other for a few minutes, before Riddle showed up to distract Corbin and Sheamus hit a Brogue Kick to win.
Can we have ONE MATCH without interference?
Stephanie Knows What's Best for Business
Bayley and Sasha Banks took to the ring, where they were forced to turn to the big screen and listen to Stephanie McMahon excoriate them for being cheaters and rule breakers.
For some reason, after accusing Steph of being jealous of them mere weeks ago, last night they shamelessly sucked up to their boss. Because nobody can ever dare challenge Stephanie McMahon to her face.
Regardless, Steph was there to announce the pair's opponents for SummerSlam. Sasha would face Asuka… AGAIN. And a cross-brand battle royal would decide Bayley's title challenger. This was an exceptionally boring way to announce Championship contenders.
RETRIBUTION Causes Havoc
Mandy and Sonya continued yelling at one another backstage after their brawl, until the lights mysteriously went out.
Quickly cutting back to the ring, we saw the group known as RETRIBUTION spawn from nowhere, dressed in black hoodies, wearing balaclavas and armed with baseball bats and pipes. I'm sure this is in no way inspired by events happening across the USA.
The vigilante group proclaimed this was their ring now and proceeded to chase off the commentators and camera people, before hopping the barricade and laying out a few NXT onlookers.
The hooded crew brought out spray paint and began graffiti-ing the ringside area and plexiglass dividers. Yip, nothing at all to do with the ongoing protests, this.
They then found a chainsaw (WHERE DID THAT COME FROM?) and cut the ropes. No-one made an effort to stop them, not from the back nor from the limited audience. Nobody really seemed to care, which made it difficult for me to feel especially outraged. Their motives remain as shrouded as their identities, which doesn't help explain things either.
RETRIBUTION continued their run of havoc over WWE on #SmackDown!

Full results: https://t.co/KcLu2mAqle pic.twitter.com/n09vzkKWqH

— WWE (@WWE) August 8, 2020
Also, where did they get the power to dim the arena lights and cut sound? Are they part of the hacker's crew? Or are they just disciples of The Undertaker? I can't say I'm overwhelmed by the debut of this new faction, but I'm willing to give it a chance. For another week.
No Big E or Naomi
Two of the most intriguing aspects of SmackDown last week concerned the rise of Naomi and the start of Big E's singles run. Other than a short backstage promo from Big E, neither were to be seen this week.
---
Overall Rating for the Show (From best to worst: Smacknificent, SmackTastic, Smack Bang in the Middle, SmackDowner and A Smack in the Face)
If you're a fan of screwy finishes, then SmackDown was definitely the show for you. Of the five matches featured on the show, a staggering four ended in either a disqualification or with some kind of interference. It's telling that the only bout with a clean pinfall (Cesaro vs. Lince Dorado) also happened to be the best wrestling on the show.
Sweet awesome delightful yahooo yahtzeee!! #BayleyDosStraps creating competition, you're welcome everyone!!!! https://t.co/YCjB0Uz0vI

— Bayley (@itsBayleyWWE) August 8, 2020
But even outside the questionable in-ring work, the storyline beats were similarly frustrating. There appears to have been a shift to interweaving feuds of late – which may sound intriguing on paper but in reality simply leads to a confusing experience, leaving certain characters sidelined. Is Corbin feuding with Hardy, Riddle or Sheamus? Is Alexa Bliss aligned with Bray Wyatt, and why doesn't Braun care? And why has Chad Gable been turned into an annoying nat who gets beaten up by everyone?
Elsewhere, Miz and Morrison interviewed a wig on a stick and RETRIBUTION made their uneventful on-screen debut. Very little landed with any degree of impact and I was left with more questions than answers.
This week's SmackDown was SmackDowner.
Share all your SmackDown related thoughts with us on Twitter and check out WrestleTalk.com to stay up-to-date with all the latest wrestling news.