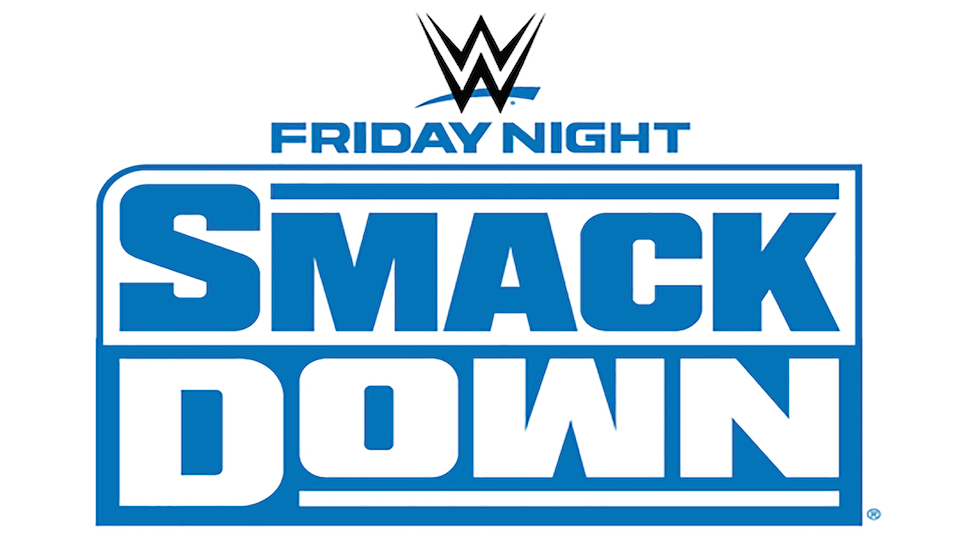 Here ya go, presenting the go-home edition of Friday Night Smackdown on FOX as we head towards TLC on Sunday. Heading into tonight, Fox only gave us two hints of what was to come.
This:
#WWEBackstage host @ReneeYoungWWE sits down with @mikethemiz TONIGHT on #SmackDown. pic.twitter.com/eSb1aPy6nE

— WWE on FOX (@WWEonFOX) December 14, 2019
And:
After being humiliated by King @BaronCorbinWWE & @HEELZiggler last week, 'The Big Dog' @WWERomanReigns will be unchained on @WWE Friday Night SmackDown! pic.twitter.com/5SagiwCqxP

— WWE on FOX (@WWEonFOX) December 12, 2019
So, was Roman truly "unchained"? Did we get any revelations about The Miz? Is anybody safe from Baron Corbin's mid-card vortex? Let's take a look at SmackDown Live for December 13, 2019
---
The Best of SmackDown
Full House
I didn't have a lot of hope at first glance, as this was set up like a standard interview. Miz sat with Renee, discussing his history of Daniel Bryan, whom nobody has seen since The Fiend gave him the haircut from hell beneath the SmackDown ring.  Renee even mentioned Miz's scathing promo from Talking Smack, which if you haven't seen, I'll link right here as it is truly one of the greatest moments from wrestling this past decade.
This bit did create a new star in Monroe Sky Mizanin, though she clearly inherited her dad's acting chops.
That toddler knows how to act. Miz was forced to spring into action when Maryse yelled for him to come check out their iPad baby monitor. The screen showed Sky's crib where she was playing with Ramblin' Rabbit, and after an interruption from the Firefly Funhouse itself showed all of the puppet friends in Monroe's crib.  After Dashing up the stairs, Miz and Mrs. were able to get Monroe Sky who pointed to her crib to reveal a creepy doll with Fiend makeup.  Monroe was perfect here, perfectly portraying a frightened child while also being able to hit her cues better than some of WWE's better 'performers.'
Then, a trip to the Firefly Funhouse was in order:
Full disclosure, I am legitimately terrified of dolls. Anything that featured that doll was instantly met with me averting my eyes as much as I could from the screen.  This was more goodness from Bray, however, as he claimed that he was only trying to be nice.  Also kudos to Bray for being able to take this silly character and turn it around into something absolutely creepy. Firefly Funhouse Bray might actually be more terrifying than The Fiend at this point.
Bray lets Miz know that he can teach Miz how to not feel love in the same way he taught himself to not feel pain. Bray also signs off with a compliment that Marine 5 was "Fire" and easily the best of the series.  As a person who has seen every film in The Marine franchise, that is hard to argue against.
Good Tag Team Things
I'd love to talk about the Ali G vs The Revival match, but the internet has forced me to get this out of the way:
AHHHHHHHHHHHHHAHAHAHAHAHAHAHAHAHAH https://t.co/CFFU4oV3AY

— Austin Creed – King of The Ring (@AustinCreedWins) December 14, 2019
Luckily this was not an omen of things to come as the match between The Revival and Ali G was pretty darn great, despite Dash Wilder's short trip at to the entrance ramp. What seemed to be a random pairing at first appears to be paying off. It is tough to deny the chemistry that does exist between Mustafa Ali and Chad Gable. Both are wildly athletic, pretty good looking wrestlers that also possess a high level of skill at their art form.  By putting them in the ring with The Revival, all parties got their opportunities to shine in what was a great tag team exhibition.
Despite an excellent performance by Ali G showing why they fit right into the tag-team division, The Revival won with a Shatter Machine on Ali. Also it was announced that their match for the WWE Tag Team Championships at TLC would be a ladder match.
Heavy Machinery also faced Ceasaro and Shinsuke in a fun effort later in the night. One thing is being made incredibly clear in Heavy Machinery's matches, and that's that Otis is white-hot levels of over.  Throughout the match the crowd was popping for Dozer, eating up every movement, every rattle and shake. The fans clearly love the big guy with a bigger personality and even though Tucker ate the Kinshasa out of nowhere for the win, performances like this will easily keep the duo afloat. Bonus: Otis's gift of ham to vegan Sami Zayne being thrown on the ground by Ceasaro is heartbreaking to watch.
Shame @WWECesaro, shame.#SmackDown pic.twitter.com/ZKBTVYytj6

— WWE on FOX (@WWEonFOX) December 14, 2019
Women in Matches
When Fire and Desire were shown in the ring coming back from the commercial break, I thought we were getting a short squash.
.@WWE_MandyRose & @SonyaDevilleWWE are NOT waiting around to bring the FIGHT to @NikkiCrossWWE & @AlexaBliss_WWE on #SmackDown. pic.twitter.com/tIWRRhS8ae

— WWE (@WWE) December 14, 2019
Luckily this wasn't the case as they managed to go from the ring to the back to ambush Nikki Cross and Alexa Bliss. This may be the first time I've seen an ambush backstage when the competitors started in the ring, but once the match got back to the ring and got underway, it was a short affair with Nikki Cross winning with a swinging neckbreaker that was missed by the live camera.
Dana Brooke also got to shine in a losing effort against Bayley that I'll talk more about later.
---
The Worst of SmackDown
Sexist Secret Santa
"Merry Christmas, @itsBayleyWWE." – @IAmEliasWWE #SmackDown pic.twitter.com/qSlJmP4qHk

— WWE on FOX (@WWEonFOX) December 14, 2019
Elias gifted Bayley a song of her own for his secret santa gift to her, and it was a bit problematic.  Elias exists as a 'true neutral' alignment for D&D enthusiasts in the crowd, cutting the same act and getting heel or babyface reactions based on his target.  This is half of the fun of wanting to mock with Elias.
A few lines of good taste are crossed here including:
Stating Bayley's face is haunting
Turning down a threesome from Santa with Bayley and Sasha (Which Bayley so desires)
Declaring Bayley's haircut made her look like a dude
Rhyming "blunt" (Okay, that didn't happen, but for a second it seemed quite possible)
It isn't a good look for a publicly traded company who is marketing themselves as empowering family entertainment.
Lesnar On Smackdown…As A Reference
"Well @TrueKofi why don't you show us all that TRICK where @BrockLesnar took your @WWE Championship in, what, 7 seconds?" – King @BaronCorbinWWE #SmackDown pic.twitter.com/8TC0rOMvYL

— WWE on FOX (@WWEonFOX) December 14, 2019
It's been odd that WWE seems to be avoiding talking about Kofi's championship reign, but they finally took a moment to here. Unfortunately all you could consider it is a moment, coming after a lengthy promo by King Corbin, who summoned Kofi and Big E by declaring it the dawn of a 'new day.' The barb against Kofi did give him the first chance since his loss to address the manner in which he lost his title.  It didn't bring much closure to the controversy, but it did dress his Tag Team Championship as proof of positive rebound. The exchange would end with Kofi slapping a persistent Corbin, setting up a match later that night.
Matchmaking Shenanigans
The Main Event of the night was the aforementioned match between Kofi and Corbin.  Seconds Big E and Dolph Ziggler accompanied both competitors to the ring, and there was a noticable change in wardrobe from Dolph, who had gone from vacation dad to his ring gear.  When Dolph ran back to attack Big E and caused a brawl, the main event changed to a Tag Match. This leads to our last note.
3 Minute Warning
There was a bit of a mystery through the night, as King Corbin found his security dispatched wherever he and Dolph went. In the locker room, security was knocked out and tables broken, as well as chairs askew. Corbin's sedan and bearers were smashed in the corridor, furthering the easily solvable mystery of a rogue attacker.
The heels got disqualified by cuffing Kofi and attacking him in the same manner they attacked Roman, who came out and easily incapacitating security, heading toward Dolph and Corbin.  Though Corbin would flee after a failed attack, Roman ended the night standing tall, putting Dolph through a table from a ladder. It was a cool little spot, but a 3 minute attack at the end of the show hardly seems 'unchained' as the rest of the attacks occurred off-screen.
---
Overall Rating for the Show (From best to worst: Smacknificent, SmackTastic, Smack Bang in the Middle, SmackDowner and A Smack in the Face)
This episode of SmackDown Live rode a wave of ups and downs that even varied within segments.  Corbin opening the show is still a risky move, as it's difficult to tell whether the heat is legitimate or go-away.  Addressing Kofi's loss felt like an important step in acknowledging one of the biggest stories of the year, but somehow remained an afterthought in the night's conflict.  The women's matches were strong despite their low duration, but were marred by a sexist song by Elias.
However the show did have a few indisputably good segments.  The Miz home invasion was unsettling in the best ways, followed by a disturbing Firefly Funhouse.  Both of the men's tag matches featured on the show delivered fantastic action, really emphasizing the skill sets of the competitors.  And, of course, everybody loves Otis.
This week, the Tag and Miz/Bray segments tip the scales of SmackDown Live to a high Smack Bang in the Middle.