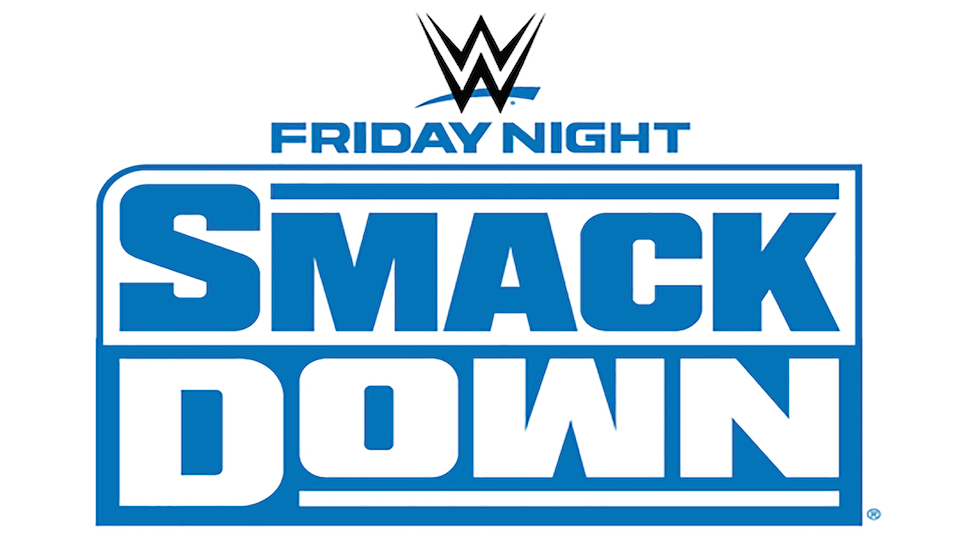 Hey there, SWAFT Nation!
So, full disclosure, I did not watch Super ShowDown.  Anything I see today will be a fresh reaction, though the internet did spoil the results, I did not witness the events that lead to them.  That said, let's look at the card ahead.
Hit the trumpets???

THE CHAMP IS HEREEEEEEEE!

The legendary @JohnCena returns TONIGHT on Friday Night SmackDown on FOX. pic.twitter.com/b7AaMotON3

— WWE on FOX (@WWEonFOX) February 28, 2020
Well, they may not have been sure who would return from Saudi Arabia and when, because the only advertised event for tonight is the return of a superstar. AND HIS NAME, IS JOHN CENA!
So expectations have been set as vaguely as possible, let's see how well the show delivers.
---
The Best of SmackDown
Contract Dispute
There is a contract signing for the Intercontinental Championship, but there doesn't seem to be a reason for it, as Shinsuke hasn't pinned Braun.  Sami Zayn and Cesaro are also in the ring.
Sami starts cutting a promo about the injustice of Nakamura losing his championship.  Braun states that he doesn't "care if he has to fight all three" before he signs the contract.  Since he has already signed, Sami amends the contract to say that the IC match at elimination chamber will be a three-on-on handicap match.
Contract Signings 8979870987 Tables 0#SmackDown pic.twitter.com/GTDPcOVlET

— WWE on FOX (@WWEonFOX) February 29, 2020
After the match, a beatdown leads to Braun being left lying in the ring. Short segment, was overall fun.
Finally, The Champ Is Back In Boston
Cena comes out and hypes up the audience.  They are giving him a massive pop and he is out there to answer the question about his Mania plans.
"This year's @WrestleMania should go on without @JohnCena." ??? #SmackDown pic.twitter.com/PUFoQIpR2I

— WWE on FOX (@WWEonFOX) February 29, 2020
He admits that he knows that he can ask for whatever he wants at Mania and probably get it.  Instead, he says that Mania should go on without John Cena.  It is very emotional as he says that it's only Good Bye for Now, but he doesn't know the next time he'll be in a WWE Ring.  He drops the mic and walks up the ramp.
Is it going to happen??? #TheFiend @WWEBrayWyatt and @JohnCena at @WrestleMania!!!?????#SmackDown pic.twitter.com/006KxBLjEf

— WWE (@WWE) February 29, 2020
He gives a final Salute at the top of the ramp, and Fiend Lights go out.  When the lights are back up, The Fiend is behind Cena on the entrance Ramp.  The Fiend points to the WrestleMania sign, and the Crowd begs john to accept, which he does with a tip of his hat, and a You Can't See Me to end the show.  Outstanding Promo, and hell of a payoff.  It's clear the crowd still wants to see this despite yesterday's loss for The Fiend.
---
The Mixed Bag of SmackDown
Spear-headed To Mania
The show started off with Goldberg coming out to probably the most mixed reaction I've ever heard.  He is getting some cheers but there are boos mixed in, which is no surprise.  Defeating an incredibly over act with little in sight as far as meaning is sure to draw some ire.  Though once his music ends, it is quite clear that he is being heavily booed by the Boston crowd.
Who's next?

It seems like @WWERomanReigns wants next. #SmackDown pic.twitter.com/wo9X4UvvS1

— WWE on FOX (@WWEonFOX) February 29, 2020
Hey @Goldberg,@WWERomanReigns has two words for ya.#SmackDown pic.twitter.com/2c5dL1zqu6

— WWE on FOX (@WWEonFOX) February 29, 2020
Goldberg gives his usual spiel about it being about who's next, which summons Roman Reigns to the ring.  After soaking in the atmosphere, he says "I'm Next" before exiting the ring.  Clearly this is setting up the Mania match, and we can only hope the next few weeks result in building this match to a worthwhile event.
Time for your Direct Management
The first match proper of the show starts out with a one-on-one match with Naomi and Bayley going head to head.  Before the match can begin, Bayley grabs a mic and questions the necessity of this match, but brings out a returning Sasha Banks.
Welcome back home, @SashaBanksWWE! ??

That new theme is still such a banger?#SmackDown pic.twitter.com/sb8BBLwz3j

— WWE on FOX (@WWEonFOX) February 29, 2020
Bayley utilizes the distraction to start beating down Naomi, When Naomi gets the upper hand, Sasha runs in for the DQ, though Lacey Evans comes out to make the save.  Match is restarted as a Tag match.
? @NaomiWWE just pinned the Champion!

Her & @LaceyEvansWWE pick up the win over @SashaBanksWWE & @itsBayleyWWE on #SmackDown. pic.twitter.com/tOBOzhdzp4

— WWE on FOX (@WWEonFOX) February 29, 2020
The timing seems to be a little off between the two babyfaces, as the moves aren't quite connecting simultaneously.  Once the match gets back to individual offense, the moves get smoother.  Lacey and Sasha get a solid exchange in, and Naomi is able to take advantage and give Bayley a sunset flip for the win.  Just not sure what the endgame is with Sasha now that it seams Naomi is getting the Mania push.
Chemistry Everywhere
Robert Roode and Kofi Kingston are in singles action, New Day now without their Tag Team Titles.  In what I think is a first, Ziggler distracts the ref, and seeing this, Roode throws himself against the steps, causing Big E to be ejected by the ref.
Was the referee correct in ejecting @WWEBigE from ringside? #SmackDown pic.twitter.com/PPZNzQO2qZ

— WWE on FOX (@WWEonFOX) February 29, 2020
Kofi able to recover and get the upper hand, giving Roode an SOS, but Ziggler throws his foot on the rope to break up the pin. In the ensuing confusion, Roode rolls up Ziggler for the win.
??????#SmackDown pic.twitter.com/iQx9i0xOSe

— WWE on FOX (@WWEonFOX) February 29, 2020
Everyone needs a friend like @tuckerwwe. #SmackDown pic.twitter.com/NI5tVTKl8V

— WWE on FOX (@WWEonFOX) February 29, 2020
Sonia and Mandy are watching this match backstage, with Sonia telling Mandy "Your Man" seems happy.  We also get a contemplative Otis, who feels there is something that isn't right about the situation.  Tucker, in the meantime, tells him to let Mandy go.  Also hypes him up with the love of the WWE Universe.
Less-Than-Perfect Performance
Daniel Bryan is in a match with Curtis Axel, who is being coached by Drew Gulak.  Gulak is pretty great on commentary, and points out what Curtis is doing wrong in the world of Kayfabe Land.  This is an interesting path being taken, hopefully it's a way to use more lower-card guys as we advance in the world of wrestling.
Back and forth action as @WWEDanielBryan and @RealCurtisAxel lock horns on #SmackDown. @DrewGulak pic.twitter.com/YxDabvESzS

— WWE (@WWE) February 29, 2020
Curtis Axel spends too much time showboating and loses the match, despite the wisdom available to him and eats the loss.  It's great to see Curtis get some TV, and I'm very excited to see the Bryan/Gulak match this HAS to payoff to.
---
The Worst of SmackDown
Small Packages
A very small critique, all throughout the night we had highlight's of Cena's career, which seemed to just take time away from the overall show.
---
Overall Rating for the Show (From best to worst: Smacknificent, SmackTastic, Smack Bang in the Middle, SmackDowner and A Smack in the Face)
There was very little objectively wrong with this show, but not much was great.  It feels like the sign of a weak show when a highlight is a contract signing, but that's where we are with this fallout from Saudi Arabia.  I do enjoy the mania matches they've set up, and I'm optimistic that they can make some quality build with the time allotted.
This weeks' Smackdown is a: Low Smack Bang in the Middle
Follow WrestleTalk on Twitter to stay up-to-date with all the latest wrestling news, and join the conversation with the entire community on Discord.