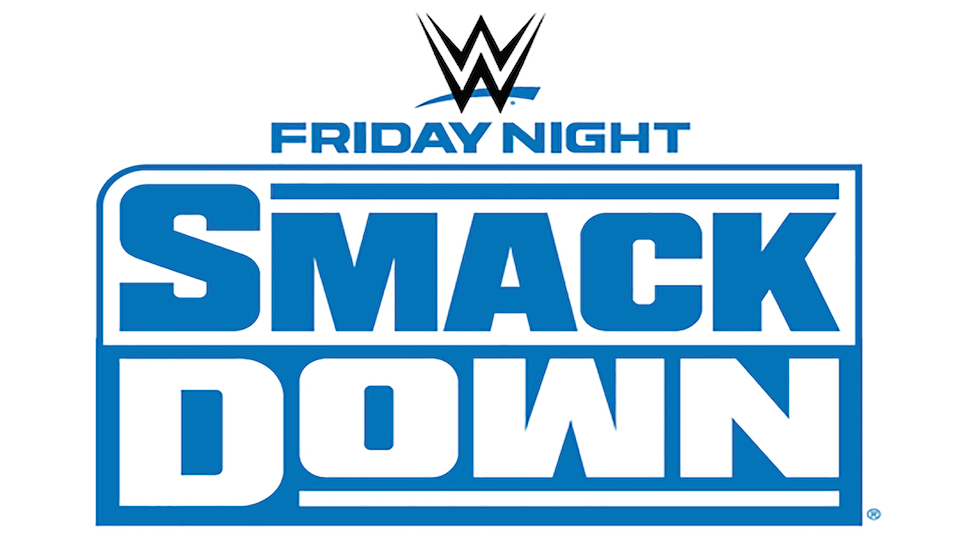 Last week, WWE Left us with the image of Roman and the Usos standing over a dog-food doused King Corbin.  Now that that silliness out of the way, we need to get on with the road to…Super Showdown.
And one of Saudi Arabia's favorite attractions is advertised as coming to SmackDown tonight to call his next shot.
?TONIGHT ON #SmackDown ?

? @Goldberg answers: "Who's next?"

‼️ Next challenger for @itsBayleyWWE's #SmackDown Women's Title will be decided in a #Fatal4Way Match

? @mikethemiz & @johnmorrison bring back "THE DIRT SHEET"

…AND MORE! https://t.co/pIHRkLDCjS

— WWE (@WWE) February 7, 2020
We're also set to get a return of one of WWE's most popular talk show segments with "The Dirt Sheet," and the SmackDown Women's Championship challenger will be decided.
TONIGHT on #SmackDown! pic.twitter.com/0tkJveJAcI

— WWE (@WWE) February 8, 2020
And Breaking News via customer emails, the SmackDown Women's Championship is set to be defended in Saudi Arabia for Super ShowDown.  Surprisingly this stipulation was mentioned on neither Twitter nor broadcast.
So They didn't say it on the show and nothing on official Twitter, but if you check your WWE Preview Email, they announced a women's event for Super Showdown. pic.twitter.com/jqQn9XnAnR

— Felix (@RFelixFinch) February 8, 2020
---
Best of SmackDown
Once Upon A Time in WWE
For the first time in over 10 years, Miz and Morrison are back with The Dirt Sheet to open Friday Night Smackdown.  They provide a well-shot parody trailer to celebrate their Tag Team championship match coming up at Super Showdown.  It's nice to see a return of MizDad, as well as a cameo from Lance Storm and others in WWE's backstage staff.  Clear send-up of Once Upon a Time in Hollywood.
Dear @TheAcademy,

For your consideration at the #Oscars this Sunday. #SmackDown pic.twitter.com/irQ08nQmIm

— WWE on FOX (@WWEonFOX) February 8, 2020
The New Day interrupt with popcorn in hand, praising Mr. Miz and notably Kofi is wearing his title upside down.  The Usos join the party to claim that Miz and Morrison haven't beaten them.  Another interruption as Dolph Ziggler's music plays, but Miz and Morrison surprise attack The New Day before Usos clear the ring.
Uce House Party
The Usos take on Roode and Zigglar, reminding us that they add a missed presence to the tag-team division.  And despite RooDolph still being randomly paired, there seems to be no mention of King Corbin.
It's great to see that despite their prolonged hiatus, the Usos lost absolutely none of their shine.  Really good match that doesn't give you anything unexpeted by either of these two teams, and Usos win with a splash on Roode. Though this was some perfect meme fodder:
We always love to see a flying Uso! #SmackDown pic.twitter.com/6yYajlv7sm

— WWE on FOX (@WWEonFOX) February 8, 2020
Who…or What's Next?
Goldberg isn't in the arena, he's joining live via satellite.  He says that he knows Brock is busy, but does see an opening for the Universal Championship.  However he is immediately cut-off by a trustworthy news source:
LET HIM…BE NEXT.#SmackDown pic.twitter.com/F2mjeZHJzA

— WWE on FOX (@WWEonFOX) February 8, 2020
Bray Wyatt is presenting Firefly Funhouse News from behind a desk complete with tie and sports coat.  This becomes a split-screen interview and a frustrated Goldberg announces that The Fiend is next.  This is an interesting route to take with Goldberg's return and The Fiend's opponent.  I have no idea how the two of their styles will mesh, but guess we will see in Saudi Arabia.
Troubadour's Top Tussle
Elias plays some pretty clean blues to open his set.  Playing a song called "Third Time's The Charm" prior to his match with Elias, but gets cut off by Cesaro with Sami Zayn.  Sami Zayn is still great on the mic, keeping that grade-A heel energy.
"It's a miracle if I DON'T get interrupted." – @IAmEliasWWE pointing out the obvious to @SamiZayn #SmackDown pic.twitter.com/ln1ElkHUbg

— WWE on FOX (@WWEonFOX) February 8, 2020
Cesaro is a magician, and I do believe that he is giving Elias the best match of his career so far.  Though Cesaro does get to show off his strength and skills with a second rope suplex from the apron.
Don't worry @SamiZayn, we can't believe it either! ? #SmackDown pic.twitter.com/QkyeLE6dbq

— WWE on FOX (@WWEonFOX) February 8, 2020
This is probably the most fire we've seen from Elias, nearly getting disqualified for not breaking a five-count in the corner.  Elias does walk away with the win after a top-rope Elbow, stealing Bayley's move in her own hometown.  I'm looking forward to seeing more between these two, hopefully Cesaro's brilliance can rub off on the music man.
My Fair Otis
Otis is backstage with Tucker and we are getting a Montage!  I don't need to say a thing…I'm just going to put it here:
It's not Monday, but this is your forever #MondayMotivation video thanks to @otiswwe and @tuckerwwe! #SmackDown pic.twitter.com/E99QupmCUF

— WWE on FOX (@WWEonFOX) February 8, 2020
I'm loving this Pygmalion work with Tucker trying to teach Otis how to be a civilised gent.  Otis is ready and I'm looking forward to whatever we're given next week.
---
The Mixed Bag of SmackDown
Remaining Nexus Implodes
Daniel Bryan backstage, and still-employed Heath Slater tries to comfort Bryan by constantly reminding him of the brutality of their Strap Match. An annoyed Daniel Bryan then challenges Heath Slater to a match right then and there.
That didn't seem to go the way @HeathSlaterOMRB wanted it to go…@WWEDanielBryan is headed to the ring on #SmackDown! pic.twitter.com/VpZjKthrY3

— WWE (@WWE) February 8, 2020
Brian is quite aggressive to begin the match, immediately hitting a knee in the corner and a tope that sends Heath flying over the announce desk.  The following Yes kicks paired with a running knee appears to be enough to put away Slater, but he instead stomps Slater and puts him in a Labelle lock for the win.
Another victim of 'The Fiend', another change in a Superstar. #SmackDown pic.twitter.com/bg94QgyUT1

— WWE on FOX (@WWEonFOX) February 8, 2020
Unsure of the direction they're going with Daniel Bryan's character, is this a full heal turn or is this a temporary loss of faith.
The Zayn Family Grows
Braun interviewed about his Intercontinental Championship, and calls this the greatest moment of his career.  His celebration is short-lived, however as Sami Zayn comes out with Shinsuke demanding an honorable Intercontinental Championship Rematch.  Braun accepts the match, willing to defend it right now but Zayn refuses, saying they'll use their resources first, prompting a surprise attack on Braun by The Revival.
#TheRevival just AMBUSHED @BraunStrowman! #SmackDown @ShinsukeN @SamiZayn #ICTitle pic.twitter.com/ubcud8s8tS

— WWE (@WWE) February 8, 2020
Once Strowman is able to defend himself Sami retreats, and though Braun is able to bowl over The Revival, Shinsuke hits the kinshasa when he intercepts Strowman chasing Sami.  I'm assuming this match is going to be added to Super Showdown, but it's good to see that they seem to be giving Strowman a proper feud.
Ladies' Night
And our advertised main event of the evening, a fatal four-way to decide the SmackDown Women's Championship Number One Contender.
A #Fatal4Way to determine who will face @itsBayleyWWE for the SmackDown Women's Title kicks off RIGHT NOW on #SmackDown!@NaomiWWE pic.twitter.com/76d2FWPbro

— WWE (@WWE) February 8, 2020
Naomi is the only one that gets an entrance for the fatal four way.  Everybody except Dana Brooke is a Women's Champion in this match, and I'm loving Naomi's new gear, it's sort of a false two-piece.Great moment as all the women end up outside of the ring and Bayley stands over them.  Naomi and Bayley get into a scuffle which gets Naomi thrown into the steel steps.
WHO will earn a #SmackDown #WomensTitle opportunity in this #Fatal4Way Match: @NaomiWWE @AlexaBliss_WWE @DanaBrookeWWE or @CarmellaWWE?! pic.twitter.com/I9Sd7mH4qy

— WWE (@WWE) February 8, 2020
Each woman is getting a chance to get their shiz in, though it feels moreso that they were cut short on time opposed to being put over strong.  The focus then shifts to mostly taking place between Alexa Bliss and Naomi though Naomi is able to get the knees up on a Twisted Bliss, and hit the Rear View on Bliss.  However, Carmella interrupts with a pair of superkicks to get the pin of Naomi to become the new Number One Contender.
F-A-B-U-L-O-U-S!@CarmellaWWE picks up the win and has earned an opportunity at the #SmackDown Women's Championship! pic.twitter.com/aKPZfIrQJ0

— WWE on FOX (@WWEonFOX) February 8, 2020
Truly a shocking ending, but Bayley immediately runs-in and hits Carmella with her new finisher that I still can't wrap my mind around.  The final shots see Carmella in-ring selling while Bayley clutches her title menacingly on the outside.  Guess we will see whether or not this Saudi Arabia match comes to fruition.
---
The Worst of Smackdown
Why Won't This Feud Die?!
King Corbin is seen backstage attacking a member of the production team for replaying the dog food footage.  Shockingly King Corbin is not wearing his celebratory Chief's gear, but I do believe this is the first time we see Sonjay Dutt on-screen.
You'd think King @BaronCorbinWWE would be happy after the @Chiefs won on Sunday. #SmackDown pic.twitter.com/dPyTBFxDJU

— WWE on FOX (@WWEonFOX) February 8, 2020
Corbin later interrupts the program and gets some massive heel heat by bringing up the Chief's win over the 49ers.  Calls Roman Reigns a coward for not facing him one-on-one, and bringing the Usos into the mix (ignoring RooDolph).  Challenges Roman to a match right now on Smackdown, and while waiting pours water on a fan whom I recognize as Bay Area promoter Markus Mac of All Pro Wrestling.
????#SmackDown #King @BaronCorbinWWE pic.twitter.com/jDzoKRdmbl

— WWE (@WWE) February 8, 2020
Roman finally comes out to beat down King Corbin and chase him off, upping the ante of the challenge to a Steel Cage match.
King @BaronCorbinWWE is a @Chiefs fan, it's the Bay Area, you knew this was gonna happen. #SmackDown pic.twitter.com/GiR0zMNGWx

— WWE on FOX (@WWEonFOX) February 8, 2020
Hey There, Fella
Sheamus is out for a match against a jobber entrance Apollo Crews, and as quickly as I type that out it's over.  Shorty G tries to attack Sheamus, and though he is able to dodge one Brogue Kick and capture the ankle, Sheamus shakes him off and delivers another Brogue Kick to finish off this challenger as well.
Where @WWESheamus goes, DESTRUCTION follows.#SmackDown pic.twitter.com/qmi01K6VHC

— WWE (@WWE) February 8, 2020
It does seem to at least give Chad Gable a little more growth in the skills department, but I would have rather had this match cut and given that extra time to the ladies.
---
Overall Rating for the Show (From best to worst: Smacknificent, SmackTastic, Smack Bang in the Middle, SmackDowner and A Smack in the Face)
This was a healthy serving of both action and personality throughout the night.  With the exception of Sheamus vs Apollo Crews and Daniel Bryan vs Heath Slater, every match had a healthy dose of action tonight and served to advance respective stories.  Even as short as the Daniel Bryan/Heath Slater match was, the endgame was achieved in presenting the internal conflict of Daniel Bryan.  The Dirt Sheet started the show strong and may have given Lance Storm the most personality he's shown in years.  Of course, Otis was gold as always, and WWE has piqued my curiosity with Goldberg vs Fiend.
This SmackDown was a HIGH SmackTastic!
Follow WrestleTalk on Twitter to stay up-to-date with all the latest wrestling news, and join the conversation with the entire community on Discord.