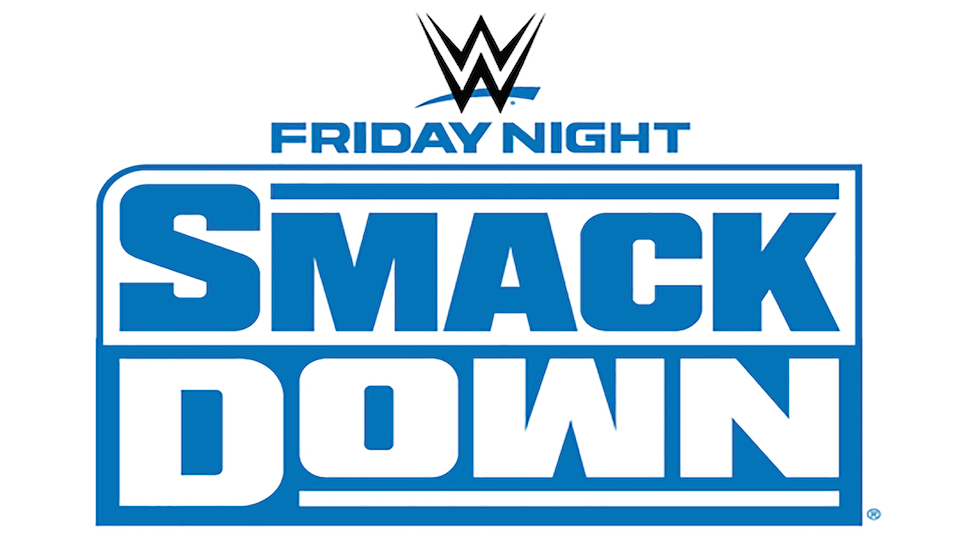 It's fairly rare for a movement to organically gain traction in WWE, but that appears to be exactly what's happened on SmackDown. Too often fans become jaded by the perpetual barrage of nonsense flowing from wrestling's global leader. It acts like novacane, numbing the fans to developments on the company's shows.
But things appear to have changed in the past week. Sparked by the unmitigated disaster of the Karaoke Showdown two weeks ago and an unspectacular loss against Lacey Evans last week, a rallying cry was put out to gather around Naomi.
I'm sick&tired of dealing with @WWESheamus & all of his schenanigans.Tonight,I put an end to them & him! BarFightTime!! pic.twitter.com/D0oz1L7JqY

— #BrotherNero DELETED (@JEFFHARDYBRAND) July 24, 2020
The former SmackDown Champion is unquestionably talented, perhaps the best natural athlete in the division. Pair that with her boundless charisma, unique look and ability to connect with audiences, and you'd expect her to be a perennial figure atop the Friday Night card. Instead, Naomi has found herself relegated to the periphery, only appearing for silly skits and quick squashes.
But this week the fans decided that they'd had enough. And perhaps WWE, to its credit, has listened. Twitter was filled with support for the 'Queen of Glow' this, so much so that it drew some controversial statements from Booker T.
This week, she was announced as the guest on MizTV and featured almost exclusively in WWE's feed prior to the show. Perhaps this would mark the start of a deserved push for Naomi. It certainly had to be better than the bar fight between Sheamus and Jeff Hardy.
---
The Best of Smackdown
Cross is Willing to Sacrifice It All
The shaky set-up was one thing, but the match between Alexa Bliss and Nikki Cross felt big-time. Both women are more than capable wrestlers and there were significant stakes attached to this contest. Not only was their friendship on the rocks but the winner would face Bayley next week.
The match was suitably intense, with Cross in particular determined to get her rematch at almost any cost. This led to some contentious exchanges between the pair, which were spurred on by Banks and Bayley on commentary. Bliss and Cross, tired of the chirping from the sidelines, united briefly to take out the Women's Tag Team Champions.
This exchange seemed to mark a turn for Alexa Bliss. Previously reluctant to fight her best friend, Bliss now consciously targeted Cross' midsection which she had injured at Extreme Rules. It was a noticeably darker turn for a woman who always fared far better as a heel and got me a little excited.
.@AlexaBliss_WWE continues to PUNISH the injured ribs of @NikkiCrossWWE on #SmackDown!

An opportunity at the SmackDown #WomensTitle is ON THE LINE! pic.twitter.com/mYQZpRapqa

— WWE (@WWE) July 25, 2020
Cross missed a crossbody and the referee briefly paused proceedings to check on her wellbeing. But this appeared to be a ruse, as Cross drew Bliss into an Inside Cradle to win. She then left the ring alone, leaving a rather distraught Bliss behind.
This was an excellent match, which served to not only set things up for next week, but presented Cross as a more layered character and sowed the seeds for future fallout with Bliss. It's no understatement to say this was some of the best work SmackDown has done in months.
The Cult Leader is no More
Bray Wyatt took us back to the Firefly Funhouse to put our minds at ease. Although Braun is trapped in the swamp, it's waters are 100% certified organic! Great news for those concerned about the future sustainability of family swamps.
He then got into an argument with his severed head lantern, which apparently houses the spirit of the cult leader Wyatt. It wanted out, but Bray couldn't oblige. Because he had enjoyed his moment in the sun… it's The Fiend's turn now.
You had your turn…

… It's HIS turn now. ?#SmackDown #FireflyFunHouse @WWEBrayWyatt pic.twitter.com/vBsY6GsjfA

— WWE (@WWE) July 25, 2020
This was a welcome return to the unsettling creepiness of the original Firefly Funhouse segments. It felt ominous, troubling and a bit scary.
The King's Ransom
Matt Riddle quickly defeated Tony Nese in what amounted to little more than a decent exhibition. If nothing else, it was an ease way to keep him on TV.
"#King @BaronCorbinWWE, I'm callin' you out, BRO."#SmackDown @SuperKingofBros pic.twitter.com/iNWPir5HMg

— WWE (@WWE) July 25, 2020
After the match, we got to the real purpose. After being attacked last week, Riddle called out King Corbin. Corbin felt that Riddle didn't belong on SmackDown and needed to go back down to NXT for some more seasoning. Baron felt so strongly on the subject that he placed a "King's Ransom" on Riddle. (I don't think he knows what the word "ransom" means. Or "King" for that matter.)
Regardless, Nese assumed there would be some form of payment involved so attempted to jump Riddle. But all he got was a kick to the back of the head.
This was all – in the nicest sense of the word – fine.
Feeling the Glow
After introducing Naomi as his guest on MizTV, Miz and John Morrison JAMMED to her entrance music. It legitimately made me laugh out loud.
#MizTV is FEELING THE GLOW!#SmackDown @NaomiWWE pic.twitter.com/Tozmc2ujQC

— WWE (@WWE) July 25, 2020
Getting down to business, Miz openly wondered why Naomi would trend worldwide for being a loser. Surely the fans would want to rally behind a winner. This understandably wound up Naomi, who said that her support was founded on the fact that she busted her backside week-in and week-out and always put her heart into every performance. This felt honest and grounded in truth.
Obviously looking to stir up more trouble, Miz and Morrison welcomed Lacey Evans to the ring. Evans was back to full-on 'Sassy Southern Belle' mode here, complete with gaudy hat and handbag.
My new screen saver ????? I'm surprised that mirror held up @LaceyEvansWWE pic.twitter.com/crnPFx0M4s

— Trinity Fatu (@NaomiWWE) July 25, 2020
While she tried to apply more makeup, Naomi struck her from behind and tossed Evans from the ring. The attack meant that Lacey butchered her makeup job, which seemed to anger her more than the actual fight. I'm going to count this as a positive because hopefully Naomi is on the way up. But it's hard to get away from the fact that this was more of an Instagram tutorial gone wrong than a proper feud.
Big E Goes It Alone
Kofi Kingston and Big E exchanged a genuine, human moment backstage – free from pancakes and suggestive gyrations. Don't get me wrong, we love New Day for those too but it's nice for them to act like actual people when the time demands.
"Woods is out, I'm about to be out… that means right now is YOUR TIME." ? ? ?#SmackDown @TrueKofi @WWEBigE @XavierWoodsPhD pic.twitter.com/TTfsEw57xL

— WWE (@WWE) July 25, 2020
Kofi was diagnosed with an injury that would keep him out for six weeks. This presented the perfect opportunity for Big E to go it alone as a solo act. E was depressed to lose his friend but Kofi was the excellent supportive pal.
Aside from appreciating them even more as people, we should all be ecstatic to see Big E get his long-awaited singles run.
Intercontinental Four-Way
AJ Styles was on commentary to call the four-way match to determine a number one challenger to his Intercontinental Title.
The collection of competitors was outstanding here too, featuring Drew Gulak, Lince Dorado, Gran Metalik and Chad Gable. As you might expect, the pace was relentless throughout, with smooth transitions between moves and breathtaking moments. These guys worked incredibly together and it remained unclear who would win until the very end.
? ? ? ?#SmackDown @LuchadorLD

Cc: @steveaustinBSR pic.twitter.com/QmJcMs0nmM

— WWE (@WWE) July 25, 2020
Gable went on a suplex spree and, but for an intervention from Gulak, would have pinned Metalik. Gulak locked the Gu-lock on Gable, who countered into an Ankle Lock, only to himself be caught out by a massive splash from Dorado. I'm out of breath just typing this!
Gable recovered to deliver a German suplex to Dorado off the top rope, which left him vulnerable to an elbow drop from Metalik – who surprisingly won. I would've loved to have seen Gable win this, but certainly can't complain with Metalik.
Styles feigned offering a handshake to his next challenger, only to slap him across the face. But Metalik got the last laugh, delivering a tornado DDT to eject Styles from the ring.
---
The Worst of SmackDown
Cold Open
SmackDown stuck with last week's trend of having each of its featured wrestlers deliver short, straight-to-camera promos to start the show, interspersed with clips of "experts" like JBL providing their "valuable" insights. It still feels very manufactured, slightly cheap and generally underwhelming.
"My name is Jeff Hardy, and tonight… I beat the HOLY HELL out of @WWESheamus!" – @JEFFHARDYBRAND #SmackDown #BarFight pic.twitter.com/76iiN83Kr9

— WWE (@WWE) July 25, 2020
As with last week, I appreciate that they're trying something new. It reminded me of the lockdown graphics during Uso promos. But, much like on that occasion, this isn't working.
The Golden Time Killers
Bayley and Sasha educated us on the definition of greatness: "the quality or state of being great". However, considering that they now hold all the gold, that definition had been changed. They tossed it up to the screen, which revealed that the definition of greatness was still exactly the same… except now it was written alongside a picture of Bayley and Sasha attached. So then the definition hasn't changed? This made no sense.
G r e a t n e s s.#SmackDown @SashaBanksWWE @itsBayleyWWE pic.twitter.com/zjraRODcjX

— WWE (@WWE) July 25, 2020
They were soon interrupted by an irate Nikki Cross, who felt that she had been cheated out of her title match at Extreme Rules. Cross demanded a rematch. After some bickering, Bayley granted the request – provided Nikki could beat her best friend Alexa Bliss. I'm not sure how Bayley suddenly has the power to book matches, but that wasn't really the issue here.
Alexa looked rather reticent, but Nikki wasn't in the mood for sentimentality and violently shoved Bliss to the ground before marching to the ring. Several weeks ago, Bliss and Cross were in a fatal four-way to determine the number one contender. I questioned on that occasion whether SmackDown was considering splitting the pair and this certainly seemed to be heading in that direction.
It's on!!

@NikkiCrossWWE battles @AlexaBliss_WWE (?) RIGHT NOW for the right to challenge @itsBayleyWWE for the #SmackDown Women's Title NEXT WEEK! pic.twitter.com/mSkk5iUHBy

— WWE (@WWE) July 25, 2020
More troublingly though, this felt like the first time that Bayley and Banks were trotted out for the sole reason that the show didn't have anything else. They had nothing to say really, and this just felt like an easy way to capitalise on their recent form while killing ten minutes.
Bliss and Cross Make Up
After their brutal (and terrific) match, Alexa extended an olive branch to Nikki and they appeared to make-up pretty quickly. The dynamic between the pair would've been far better served if things had been left to fester another week or two. It was all just too conveniently wrapped up, like the final minutes of a 80's sitcom. I have little doubt that Bliss and Cross will revisit their differences at some point, but sometimes silence speaks louder than words.
https://twitter.com/NikkiCrossWWE/status/1286837545821708288
Also, the way this segment was recorded felt a bit amateurish. It was obviously filmed separately from the match, with none of the NXT recruits around ringside. This made for a jarring transition to a segment we were meant to believe was playing out in real time.
JBL's Decor
While JBL droned on about the bar fight, I was distracted by his shocking decor choices. The background was highlighted by a rack of swords, a statue of a Minh dynasty soldier and… a carving of a giraffe?
Bar Fight to End All Bar Fights 
Ahead of their bar fight, a video package did a solid job of recapping the nonsense that has played out between Sheamus and Jeff Hardy in recent months. It's hard to know what tone SmackDown is trying to strike with this feud. Of course, the subject matter (being Jeff's sobriety) is exceedingly serious. But the Irish jig which played while the graphic was onscreen slightly undercut that seriousness.
Sheamus showed up to the bar looking like an extra from an off-Broadway rendition of Gangs of New York. It was ridiculous. The two men sat at the bar, where Jeff recounted the importance of his rehabilitation. The Irishman called Jeff pathetic and then they had an argument over which one of them was the bar. This was equally ridiculous.
Mercifully the fighting soon started, as this dialogue almost drove me to drink.
Here. We. Go.#BarFight #SmackDown @WWESheamus @JEFFHARDYBRAND pic.twitter.com/Fe7Lgq76d4

— WWE (@WWE) July 25, 2020
Sheamus got the upper hand early but made the classic mistake of forgetting he was in a fight. He started placing an order with the barman, which opened him up to an attack from Jeff.
They brawled into the restrooms, which allowed Sheamus to make some classic zingers about how Jeff has drunk worse than the toilet water. The pair continued brawling through the instruments left behind by the local band.
Jeff powerbombed the bartender through a table, but Sheamus snuck up behind him, cracking a chair over his spine. The Irishman covered Hardy's face with his hat and returned to the bar to down a couple more beers. This guy has a serious drinking problem.
? ? ? ?#SmackDown #BarFight @WWESheamus @JEFFHARDYBRAND pic.twitter.com/TYMn0m36Yq

— WWE (@WWE) July 25, 2020
When he returned to Jeff and removed his hat, Hardy's face paint had changed, granting him magical powers of recovery. Jeff levelled Sheamus, climbed a nearby ladder and delivered a Swanton Bomb for the win. Hopefully we never have to talk about any of this ever again.
---
Overall Rating for the Show (From best to worst: Smacknificent, SmackTastic, Smack Bang in the Middle, SmackDowner and A Smack in the Face)
There was nothing I truly hated on this week's SmackDown. Sure, the bar fight was predictably woeful and the dynamic between Alexa Bliss and Nikki Cross could've been handled slightly better. Less would've been more on that front.
On the flip side though, there was much to enjoy on this show. The four-way to determine a new number one contender to the Intercontinental Title was outstanding, as was the actual match between Bliss and Cross.
Likewise, Friday nights finally seem to have a plan in mind, with Bray Wyatt, Naomi and Big E all being incredibly well served. The future, dare I say, looks bright!
SmackDown was a solid Smacktastic this week and looks primed to continue this form. I hope I don't come to regret those words…
Share all your SmackDown related thoughts with us on Twitter and check out WrestleTalk.com to stay up-to-date with all the latest wrestling news.