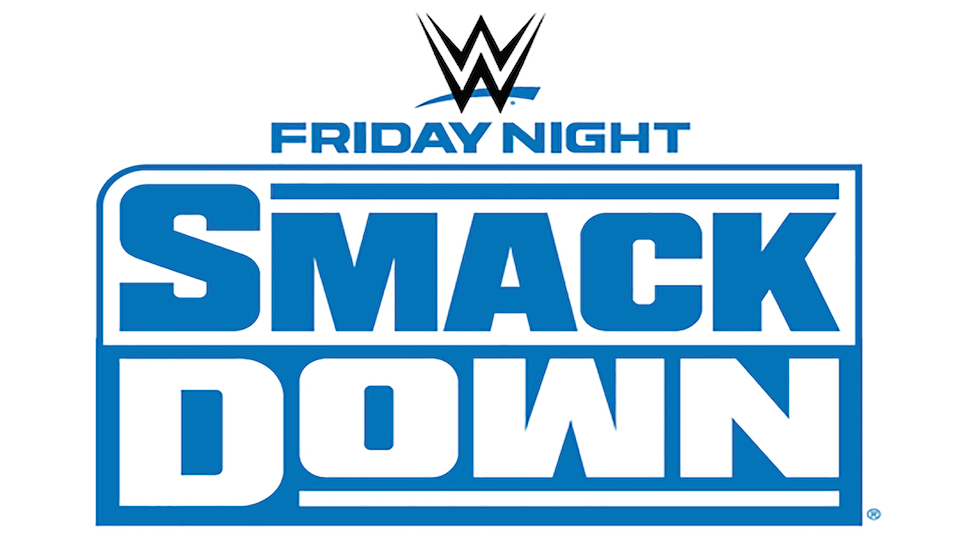 As we head into the final pitstop before Backlash, there didn't seem to be much that needed addressing ahead of Sunday's pay-per-view. A number of matches were set weeks ago and there didn't appear to be much room for last-minute additions – to the extent that we even wanted those. So what value could SmackDown possibly offer?
Well, aside from a contract signing and the customary 6-man tag, the main focus was centred around a clash that had absolutely no bearing on Sunday's events. And yet, it was nevertheless possibly the most enticing match of the week.
Although admittedly not the Greatest Wrestling Match ever (that accolade of course belongs to Edge and Randy Orton), the match to crown a new Intercontinental Champion promised to be great. Because a match between AJ Styles and Daniel Bryan is always great. Those guys are like the FedEx of wrestling – always delivering.
So, if we could just get through the rest of SmackDown, that half hour loomed like dessert beside a bowl of broccoli. But would we make it to that promised destination unscathed? Or, as unthinkable as it seems, potentially grateful after an excellent show? Only time would tell.
Let's get to the review.
---
The Best of Smackdown
A Platter of Inspiration
Tucker was providing Otis with inspiration ahead of the pair's match later in the night, in the only way he knew how – by waving cooked hamburger meat under a blindfolded Otis' nose. Just the hamburger patties, mind you. There was nary a carb in sight. Just like Otis, this was all beef.
? + ? = BLUE COLLAR SOLID.#SmackDown @otiswwe @tuckerwwe @WWE_MandyRose pic.twitter.com/4a6HHtfekM

— WWE (@WWE) June 13, 2020
As his nose hungrily surveyed the plate, Mandy Rose snuck in to give Otis a quick kiss. Otis thought this was just Tucker's over-exuberant attempt to inspire him, but soon realised it was Mandy after removing the blindfold. She wished her man luck and handed him the Money in the Bank briefcase, while Otis gyrated suggestively. With Otis's eyes still locked on Rose, Tucker told his partner this would be his night.
Not only was this innocently humorous, it belied what may possibly be a darker future. Mandy Rose seems intent on ensuring that Otis always has his briefcase close at hand. Are these just the actions of a caring girlfriend who wants the best for her partner? Or a power-hungry succubus looking to parlay Otis' success into her own? I pray it's the former. Which will make the latter all the more painful if it ever transpires.
A Battle For the Ages
When AJ Styles made his entrance barely 40 minutes into the broadcast, I was somewhat surprised. I had thought beforehand that the Intercontinental Title decider would surely main event SmackDown. But instead it merely rounded out the opening hour of the show.
But that disappointment soon gave way to appreciation, as it meant that Bryan and Styles could help stave off the usual mid-show slump. And they did just that.
This BATTLE for the #ICTitle rages on!#SmackDown @AJStylesOrg @WWEDanielBryan pic.twitter.com/AyAqm5gXqy

— WWE (@WWE) June 13, 2020
The early stages were characterised – perhaps surprisingly – by mat-based, technical wrestling. Styles targeted Bryan's right arm while Bryan attempted to weaken his opponent's base.
There were occasional flurries of strikes or smooth transitions into sneaky pin attempts. But these were just brief interludes before they returned to working the joint. Once Daniel Bryan took the upper hand… well, he literally took the hand and started bending Styles' limb pretty horribly.
When he missed the running knee though, instead cannoning against the turnbuckle, Styles started systematically working the left leg. This pattern repeated, never allowing the pace to get too frantic, as the match approached the half hour mark. Bryan locked in an armbar, but Styles manoeuvred his body into the Calf Crusher. Bryan just managed to reach the ropes.
#ICTitle #SmackDown @AJStylesOrg @WWEDanielBryan pic.twitter.com/TzCJ4GDaSH

— WWE Universe (@WWEUniverse) June 13, 2020
Styles hit a Pele Kick and brainbuster for a two-count. He went for the Styles Clash, but Bryan escaped and locked in the ankle lock, only for AJ to wriggle free. They exchanged German suplexes, before Styles fell into the Yes Lock. AJ, however, again desperately managed to stretch a foot onto the bottom rope to break it up.
Bryan attempted the running knee once more, but Styles caught him and landed the Styles Clash. However he was too tired to make the pin. He instead dragged his body to the apron, leapt onto the top rope and connected with the Phenomenal Forearm to win. Finally.
This was unquestionably one of the best SmackDown matches of the year and a terrific endorsement of the Intercontinental Title. After years of neglect, it was important to reignite the importance of the title. This titanic struggle went a long way to doing that.
---
The Worst of SmackDown
What's Worse Than Being Pissed Off?
Oh, how do I abhor the Sheamus / Jeff Hardy storyline? Let me to count the ways.
I don't appreciate using someone's real-life struggles to generate money or viewership. Dramatising a DUI and staging an attempted murder is neither entertaining nor creatively inspiring. Premising an entire feud on drug use and alcohol abuse is exploitative and uncomfortable. And that's just the beginning.
"Before I put my signature on that dotted line right there… you're gonna have to take a urine test." ?#SmackDown @WWESheamus @JEFFHARDYBRAND pic.twitter.com/cy4xNc5y2o

— WWE (@WWE) June 13, 2020
This week, there was a contract signing ahead of the pair's clash at Backlash. As if this trope wasn't already overdone, Sheamus tried to spice things up by bringing along a privacy curtain and a doctor. I could tell he was a doctor because he was wearing an oversized lab coat, glasses and had a stethoscope around his neck. He was a "Doctor" in the same way that Dr Phil is one: just for TV.
Sheamus announced that he had somehow convinced the amorphous collection of goons supposedly running the show (otherwise known as "WWE management") that the match should be contingent on Jeff taking a drug test. And that it needed to be done publicly, in the middle of the ring. By my county, this is Human Resources violation #512 in this storyline.
So Jeff obliged without putting up much of a fight and emptied his bladder into a large beer mug. For such an incredibly serious subject, SmackDown certainly are approaching it with a lot of inappropriate levity.
Probably not how @WWESheamus wanted that to go… ?#SmackDown #WWEBacklash @JEFFHARDYBRAND pic.twitter.com/3qgkejpA0r

— WWE (@WWE) June 13, 2020
Sheamus remarked about what a lot of piss it was and continued to antagonise Jeff. Eventually Hardy got fed up and tossed the urine in Sheamus' face. After the commercial break, the doctor informed the Irishman that Jeff tested negative. Not sure what he tested. Maybe he wrung a sample out of Sheamus' beard.
I hated this.
Same Old Story
As surprising as it may sound, I did not enjoy the tag match between The New Day and Cesaro & Nakamura.
First of all, I have no idea what events informed the contest or why it's just a random non-title bout. Secondly, it seemed like most of it played out during a commercial break. And thirdly, the finish was wonky as all hell.
Kofi attempted a crossbody off the top rope, but never looked like connecting. So Shinsuke essentially just stood by while Kingston whiffed and then awkwardly rolled him up for the pinfall.
If I'm allowed another complaint, it's that this again felt like another instance of challengers beating the champions to earn a shot at the title. SmackDown has seemed particularly guilty of this narrative crutch and it's certainly not getting any better.
Three Times the Mediocrity
Bayley and Sasha Banks enjoyed a balloon-laden celebration of their Women's Tag Team Title victory last night. Honestly, it was just an obscene amount of balloons. Like they blew 'fifteen children's birthday parties' worth of budget in one night.
Nice try, @MichaelCole…#SmackDown @itsBayleyWWE @SashaBanksWWE pic.twitter.com/pS00NqbeyN

— WWE (@WWE) June 13, 2020
Bayley and Banks mocked Michael Cole (always appreciated) and then proceeded to regale one another with praise. As Bayley was getting ready to recite a poem dedicated to her partner, they were interrupted by Alexa Bliss and Nikki Cross. The former champs said they would reclaim their belts on Sunday.
A few seconds later, The IIconics appeared on the big screen to say that they would be crowned tag team champions at Backlash. Then Bliss and Cross jumped Bayley and Banks, and the segment kind of fizzled out. Not exactly the most exciting angle ahead of the tag triple threat this weekend.
A Meaningless Diversion
Kayla Braxton introduced the men challenging Braun Strowman for the Universal Title on Sunday – Miz and John Morrison. They entered the frame with a comical "hey hey ho ho". As amusing as that moment was, it wasn't enough to compensate for Braxton's bizarre lack of character continuity. Last week, the pranksters accidentally spilt a gallon of green goo on her head. Kayla was absolutely livid then… but totally lacked any emotion last night. She didn't even mention it. What is going on?
Don't miss the WORLD PREMIERE of @mikethemiz & @TheRealMorrison's new music video THIS SUNDAY on @WWETheBump! #WWETheBump #WWEBacklash pic.twitter.com/524THTJu1U

— WWE (@WWE) June 13, 2020
Miz and Morrison introduced their latest music video, appropriately titled "HEY! Hey Hey". We got about five seconds of it before cutting to Braun Strowman's entrance and a commercial break. What was the point of any of this?!
Otis Gets the Win and The Girl
The main event saw Braun team up with Heavy Machinery to take on Dolph Ziggler, Miz and Morrison. Just a few unremarkable minutes in and Baron Corbin appeared on the Titantron. He was making moves on Mandy Rose, which angered Otis so much that he immediately abandoned his teammates and ran to the back to attack Corbin.
This triggered a long period of chin locks while Ziggler wore down Tucker. It was rather tedious watching the heels capitalise on their numbers advantage with such a lack of urgency.
Eventually Otis returned to ringside with Mandy by his side. He got the tag from Tucker and started clearing house. Braun trucked everyone who spilled to the outside, rolled Dolph back into the ring and Otis hit a Caterpillar for the win.
The #StrowmanExpress is OFF THE RAILS on Friday Night #SmackDown!

@BraunStrowman pic.twitter.com/7eqvf9biEs

— WWE (@WWE) June 13, 2020
The match was generally fine but begged the question: what was the point of all the other nonsense? Why was Corbin hitting on Mandy? What was the point of having Otis run away, only to return later? Why tease him cashing in all night and then not reference it at all to close the show? Why were Miz and Morrison utterly decimated two nights ahead of their Universal Title challenge?
None of this felt consequential or important in the slightest.
---
Overall Rating for the Show (From best to worst: Smacknificent, SmackTastic, Smack Bang in the Middle, SmackDowner and A Smack in the Face)
For the first time in a while, I didn't care about the abjectly terrible aspects of SmackDown. Sure, there was the standard dismal fare – from lacklustre women's tag segments to pointless backstage interviews to a muddled, overbooked main event.
But all of that fades into the vault of forgotten SmackDown moments when considered against the awesomeness of the half-hour long battle between Daniel Bryan and AJ Styles. The titanic affair should be considered one of the best TV matches of the year so far (certainly in WWE) and finally – hopefully – brought some vigour back to the Intercontinental Championship.
I know what this title means.
I know what I have to do.
What a match with @WWEDanielBryan, now it's about making this title #phenomenal. I'm watching…and waiting. #Smackdown #WWEBacklash https://t.co/cANXaBDq4n

— AJ Styles (@AJStylesOrg) June 13, 2020
Only the image of Jeff Hardy yeeting a glassful of hot piss in Sheamus' face is pungent enough to tarnish the greatness of that Title match. Sadly it reminded us all that even in its best moments, SmackDown can't help but urinate all over itself. If not for that, this would've been a great show. But all things considered, Smackdown this week was a high Smack Bang in the Middle.
Share all your SmackDown related thoughts with us on Twitter and check out WrestleTalk.com to stay up-to-date with all the latest wrestling news.