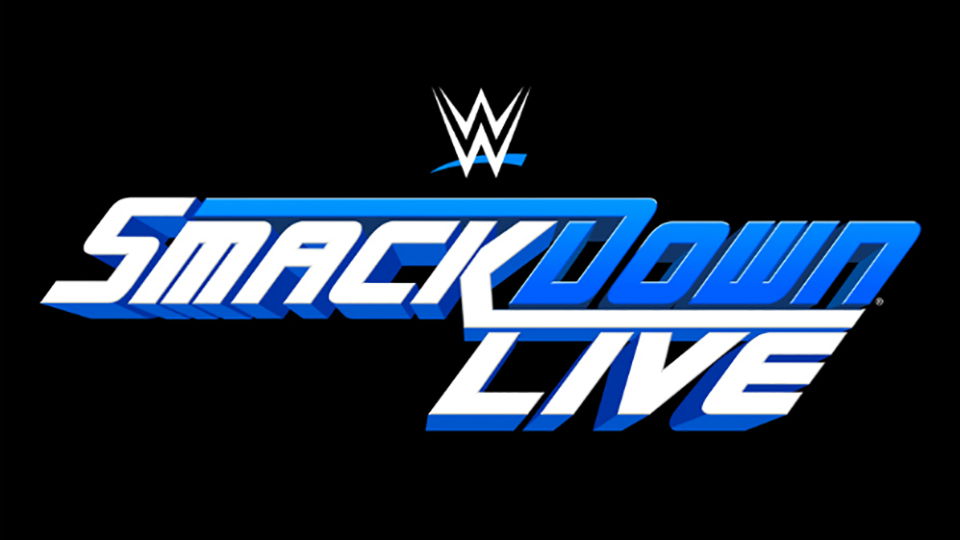 Rarely does news divide wrestlers from wrestling fans as much as the confirmation that NXT would be moving to USA Network – and become a live, weekly two-hour broadcast – has.
As soon as the news broke, several Raw and SmackDown stars, many of whom are recent graduates of the developmental brand, took to Twitter to express their excitement.
I'm jealous. But mostly so proud of @WWENXT and how far it's come. Here's to the future! https://t.co/qfsPPUPeyr

— Bayley (@itsBayleyWWE) August 20, 2019
NXT helped a lot of us to get the spotlight—now is its time to shine. https://t.co/GaihMpwXUs

— The Man (@BeckyLynchWWE) August 20, 2019
Yet while the wresters' public stance was overwhelmingly positive (and you wouldn't have expected any different), the fan reaction was decidedly more tepid. Cynical even.
So why the disconnect? We all share a passion for the sport and a desire to see WWE programming excel. More to the point, we all love NXT. So having the show double in length and move to live TV should, in theory, be greeted with exuberance. But it hasn't been.
And the simple explanation is Vince McMahon. The trepidation stems from the WWE Chairman's legacy working on the main roster product, and the fear that instills, should his grubby fingers start dipping into our beloved NXT soup.
Even on Raw and SmackDown's best days, there are ever-present reminders of its more troublesome aspects – often lurking just beneath the surface – which remain mercifully absent from developmental. Noticeably lacking from the Wednesday shows are people mocking others for being short, robotic commentators and interviewers, heels drawing cheap heat by disparaging the recently deceased or Io Shirai being told she can get a push when she "learns to speak English".
NXT has always felt like our little enclave away from the burden of Raw and SmackDown. Our own little subculture among the WWE fanbase, sheltered from the debilitating, often embarrassing world lurking just outside the door. The sad world in which Shane McMahon wins tournaments to be crowned the Best in the World, Braun Strowman wins titles with little children (not talking about Seth) and Maria Kanellis has children with mystery men… Incidentally, where on Earth has that storyline gone?
https://www.instagram.com/p/B1YwgZCBHoK/
So we should all take comfort in the latest reports that nothing will change in the administration of the black & yellow brand. For, if it did, we may be losing something near and dear to all our hearts. Something that meant a whole lot to many of us.
At least we'll always have TakeOver: New Orleans.
On to the SmackDown review.
---
The Best of SmackDown Live
Kofi Gets His Retribution
SmackDown Live opened with Randy Orton in the middle of the ring, berating Kofi Kingston for being "stupid". It seems like a disproportionate amount of this Championship feud has centred around that one word.
SAY IT WITH HIM:

?️: That's because @TrueKofi is STUPID!@RandyOrton #SDLive pic.twitter.com/GyRKp6b5Ol

— WWE Universe (@WWEUniverse) August 21, 2019
Like, I get that Orton yelled it at Kofi in a fit of rage in 2009. And I understand that altercation put the kibosh on Kingston's rise back then. But ever since this feud started a couple of months ago, we've had Orton call Kofi stupid, Kofi call Orton stupid, the New Day call The Revival stupid, my mom call the dog I adopted a couple months ago stupid… That last one may not have anything to do with this topic, but sometimes he gets overexcited and falls off the couch.
Anyway, Kingston's theme music distracted Orton, allowing the WWE Champion to blindside him with a Trouble in Paradise from behind. Then, just as Kofi wrapped a chair around the challenger's leg and climbed to the middle rope, The Revival ran down to make the save. Kingston fought them off, but the timely intervention allowed Randy to make a quick escape.
https://www.instagram.com/p/B1Z8wKEhZLg/
Simple, not overly exciting stuff. But generally effective nonetheless.
King of the Ring – First Round Matches
Apollo Crews has been on a rather impressive run of good matches of late, and last night was no different. Although pairing him with Andrade made his task significantly easier.
The match started with a brutal clothesline right out of the gate, and didn't let up from there. The pace was unrelenting, as the two men flew around the ring, barely ever gaining the ascendency before their opponent came up with an innovative counter to turn the tide.
KING ANDRADE does have a nice ring to it! ?

@AndradeCienWWE battles @WWEApollo in the first round of the #KingOfTheRing Tournament NEXT! #SDLive @Zelina_VegaWWE pic.twitter.com/9MSyZjYXzx

— WWE (@WWE) August 21, 2019
Testament to Apollo's performance came in the finish. An increasingly desperate Andrade needed a distraction from Zelina Vega at ringside to land a Hammerlock DDT for the last-gasp win. It was a really fun match, detracted from only by the intervening shrink-screen commercial.
Daniel Bryan Takes A Hostage
Cameras cut backstage to reveal Daniel Bryan and Rowan leading a very calm-looking mystery figure, shrouded by a tarp, into an empty room (luckily not occupied by Aleister Black) and sitting him in a chair. Is there really no-one who has a problem with this sort of behaviour?
.@WWEDanielBryan & @ERICKROWAN have found the culprit…

…but who is it? #SDLive ??? pic.twitter.com/1cqjL3ddxT

— WWE (@WWE) August 21, 2019
Either way, Bryan claimed the… let's just call him "hostage"… knew what he had done and that by the end of the night, so would the entire world! Or at least, you know, the one and a half million people who stick around to the end of SmackDown.
The Suspension of the 24/7 Rules
Elias was wondering through the passages, strumming his guitar. Recognising a man in a sweatshirt as a referee in disguise, Elias asked where the inevitable mystery opponent was, to which the referee pointed at a large nearby crate.
Elias lifted the lid of the metal box and yanked Drake Maverick out by the throat. The 205 Live General Manager, with this beefy hand clenched around his larynx, humorously tried to claim that he had Elias right where he wanted him – between gasps for air that is.
Before the situation escalated any further however, the 24/7 Champion presented Maverick with a note from Shane McMahon, proclaiming that the 24/7 Rules has been suspended for the night to allow Elias to focus on his King of the Ring match against Kevin Owens. He then unceremoniously dumped Maverick back into the crate.
Drake has fantastic comedic timing, and his delivery here made this a legitimately funny segment. Never before have I so rooted for a man to consummate his marriage.
Buddy Murphy is a Cowardly Liar
Prior to his match against Daniel Bryan, Murphy was confronted in the locker room by Roman Reigns, who demanded to know the truth from Murphy. A shaky Murphy claimed that he thought he saw Rowan at the scene of the attack on Roman. An unconvinced Reigns threatened that if he found out that Buddy was lying to him, he'd be back to kick the former Cruiserweight Champion's backside.
This is what we in the business call "an unreliable witness". A notion David Otunga agonisingly tried to explain on commentary afterwards.
https://www.instagram.com/p/B1aCXA6hNGA/
The intrigue didn't end there though, as Bryan had a few words for Murphy once he made it to the ring. The 'Planet's Champion' called Buddy a cowardly liar and said that by the end of the night, he would unveil the person responsible for the heinous attacks on Roman and that Murphy had something to do with it.
Murphy then hit Bryan with a running knee, marking the opening salvo in a predictably awesome match. Which Buddy Murphy won, in a surprising upset! Where has Murphy been the last four months? Every week this guy isn't on TV, we all lose.
A short-lived victory celebration for @WWE_Murphy. #SDLive @ERICKROWAN @WWEDanielBryan pic.twitter.com/dM0dlvUfhM

— WWE (@WWE) August 21, 2019
After the match, Rowan ambushed the Australian during the post-bout interview. The best part here was Daniel Bryan just hurling insults at Murphy while his large henchman slammed the former Cruiserweight into a various pieces of equipment. This was a top-notch twenty or so minutes for SmackDown Live.
Those Who Make Art Together, Stay Together
Sami Zayn appeared on Miz TV to share an epiphany he experienced after his first round exit in the King of the Ring tournament on Monday.
He realised that the path to redemption lay in altruism. He would help himself by helping others. Others, it turned out, meant Shinsuke Nakamura, who needed Sami's assistance in expressing his artistic vision. Because Nakamura only speaks Japanese again, you see… I feel like we've been down this road before?
https://www.instagram.com/p/B1aG8EXhxQR/
Anyway, Zayn and Nakamura beat up The Miz for a bit. I must admit, I'm not overly enthused by this new pairing, nor the weird umpteenth character shift Zayn's undergone in the last two years. But anything that keeps him on TV is hard to criticise. He's just so good, even with the flimsiest of material.
And no material is flimsier than one foreign heel managing another.
LAST MINUTE EDIT: I didn't realise this until a second viewing, but I completely forgot that Shinsuke Nakamura is the current Intercontinental Champion. If you had asked me, my first thought would've been Finn Bálor – and I would've struggled to remember anything from there. What have they done to this once prestigious Championship?
The Attacker Unmasked!
Am I the only one who finds it strange that SmackDown ostensibly has an almost murderer running around backstage, and no one except Roman Reigns seems particularly concerned? I mean, put your hands on Elias wearing a referee's shirt and you'll be fined $100,000 – but try to run over Roman Reigns in a parking lot and everyone reacts with a nonplussed shrug.
Be that as it may, this ludicrous scenario resulted in easily my favourite moment of the night. With less than a minute left in the broadcast, Daniel Bryan ushered Roman Reigns into the little room in which he was holding the mystery assailant.
Are we seeing DOUBLE?!

The man on left, and NOT @ERICKROWAN, is the one who attacked @WWERomanReigns. #SDLive @WWEDanielBryan pic.twitter.com/MzL1fBE8aP

— WWE (@WWE) August 21, 2019
Bryan explained that he had been forced to go to tremendous lengths to track down the man responsible for the attacks on Roman, but he was determined to clear his and Rowan's good names. And so, he removed the shroud covering the mystery suspect to reveal…
A man who looks virtually identical to Rowan, right down to his bald head and bushy, red beard. I'm not sure how this implicates Buddy Murphy (as Bryan claimed it would), or really who this lovely gentleman even is. But I suppose we'll have to wait until next week to get those answers.
Regardless, I laughed out loud when the tarp came off and everyone just stood there silently staring at each other. It was like someone unveiling a scale model of the Pyramids of Giza for a school project, when the assignment had been to draw a pyramid scheme. Daniel Bryan is too precious for this world.
---
The Worst of SmackDown Live
The Composition of the Commentary Team
With Corey Graves still on vacation, there was again a vacancy to fill on commentary. On Monday, Raw got a combination of Jerry Lawler and Vic Joseph. SmackDown Live got David 'The Harvard Graduate' Otunga.
Christ Almighty.
Kevin Owens Wants You to Think of His Family
A remarkably contrite Kevin Owens snuck into Shane McMahon's office like an obedient puppy. He was still troubled by the exorbitant fine that Shane levied against him last week. To KO, the $100,000 penalty meant a down payment on his house, food on his family's table and schooling for his kids.
He then complimented Shane on being a good father and asked his boss to reconsider the fine. Shane responded that he'd take Owens' request under advisement. Later in the night, KO even apologised for his actions and offered a conciliatory handshake to McMahon, who turned him down.
Man to man, father to father, will @ShaneMcMahon reconsider his 100,000 dollar fine to @FightOwensFight? #SDLive pic.twitter.com/vlfEJOwN73

— WWE Universe (@WWEUniverse) August 21, 2019
I didn't get this. Kevin Owens has spent months tearing into Shane, lamenting his prominence on the Tuesday night show. These were not the words or actions of our blue-collar hero and immediately took me back to Becky Lynch's apology to Triple H and Stephanie last year. The segment that almost killed 'The Man's push dead in its tracks.
You can't build renegade heroes if their kryptonite is being insubordinate. I don't recall 'Stone Cold' ever apologising for blowing up the DX Express, or Brock Lesnar begging for clemency when he was punished for almost murdering Randy Orton. This is a worrying trajectory for KO, at a critical point of his babyface run.
Charlotte Challenges Bayley
Alexa Bliss and Nikki Cross hosted A Moment of Bliss this week, with their championship branded coffee mugs. I really like Alexa, I really like Nikki… I find this talk show intolerable.
"At the end of day, I am the CHAMPION which means I am better than YOU, and it eats you up inside!" – #SDLive #WomensChampion @itsBayleyWWE to @MsCharlotteWWE pic.twitter.com/r897rXsL0q

— WWE Universe (@WWEUniverse) August 21, 2019
Regardless of my feelings towards the format though, their guest last night was Charlotte Flair. 'The Queen' took the opportunity to talk about how she had grabbed the torch from Trish Stratus at SummerSlam and become the face of the women's division.
This eventually brought out Bayley, who pointed out the obvious: as long as she carries the SmackDown Women's Championship, she represents the pinnacle of the division. Some bickering ensued, and eventually Charlotte challenged Bayley to a match at Clash of Champions, which Bayley accepted. Then she pushed Charlotte rather forcefully – and entirely unprovoked – off the chair. What a babyface!
https://www.instagram.com/p/B1aCHAxhbZz/
I realise I've skipped a fair bit of the window-dressing lining this segment, but man was it contrived and overly wordy. I am excited for the match though.
Heavy Machinery is Incompetent
A visibly impaired Dash Wilder and Scott Dawson made their way to the ring to challenge The New Day for the SmackDown Tag Titles at Clash of Champions. Both men were clearly still feeling the effects of running into Kofi Kingston and his steel chair at the start of the show.
Two of a kind. #SDLive @otiswwe @tuckerwwe pic.twitter.com/M2k4lOclit

— WWE (@WWE) August 21, 2019
So when Heavy Machinery then interrupted the pair's challenge, it only seemed fair to assume that the fresher (and larger) men would be able to deal with the hobbled Revival. But nope, after a decent match, Tucker fell victim to the devastating roll-up. I honestly thought that move only affected 24/7 Title challengers.
Most disappointing here was how bad this made Heavy Machinery look. If they can't even beat a worn-down version of The Revival, then why should I care about this team? They're clearly nowhere near being serious contenders in the division.
Chad Gable is Short
Apparently Chad Gable is an underdog in the King of the Ring tournament. Not because he's untalented, or inexperienced, or injured. No, worse than all of that, it's because he's… short. The ultimate handicap in WWE.
This point was made by a rambunctious Shelton Benjamin, who plastered a sign on the locker room door alerting entrants that they need to be a certain height to enter King of the Ring.
Cold, @Sheltyb803. #SDLive @WWEGable pic.twitter.com/bJQ2s6kgSU

— WWE Universe (@WWEUniverse) August 21, 2019
Just for context, Gable is only a couple of inches shorter than Daniel Bryan and Buddy Murphy. He also happens to be a decorated collegiate wrestler, an Olympic athlete and a former three-time Tag Team Champion. The fact that WWE would so readily denigrate their talent based on something as trivial as height is just insulting.
Owens Gets Screwed
Kevin Owens and Elias had a fairly entertaining first round match in the King of the Ring tournament, which really only became interesting once Shane McMahon came out to observe proceedings.
Of course, looming over the saga was McMahon's ominous warning that if Owens intentionally put his hands on another WWE official, he would be immediately fired.
"It was HIM, Kevin! It was HIM all along!"

Special guest referee @ShaneMcMahon guarantees @IAmEliasWWE the victory in the #KingOfRing tournament! #SDLive @FightOwensFIght pic.twitter.com/VuxAc4oQ4a

— WWE (@WWE) August 21, 2019
So Owens was on thin ice here, which became all the more treacherous once Shane McMahon took off his tracksuit top to reveal a Juventus jersey underneath! No, wait, sorry. I meant: reveal a referee's jersey underneath!
This revelation visibly disturbed KO, who must've felt like the fix was in again. And it turned out, he was right. Elias rolled up Owens and Shane fast-counted the three. I haven't seen a McMahon move that quickly in almost 20 years.
https://www.instagram.com/p/B1aJfnwh5XS/
And so, Elias advances and Kevin Owens gets to continue his feud with Shane McMahon. Except with far less heat behind him now, as he spent most of the episode grovelling for the boss' clemency instead of just openly antagonising him at every turn. Great job, WWE.
---
Overall Rating for the Show (From best to worst: SmackDamn, SmackTastic, Smack Bang in the Middle, SmackDowner and A Smack in the Face)
There was an abundance of small gripes on this week's SmackDown Live, ranging from the treatment of Chad Gable and Heavy Machinery to the uninspired booking of the Bayley and Charlotte feud. But each of those could easily be forgotten with one good instalment next week.
Less forgivable is the frankly atrocious handling of Kevin Owens, who until last night was being hailed as the audience's chosen hero. The man through whom we vicariously aired our grievances over Shane McMahon's prominence on the blue brand. He stood on tables, he berated the Chairman's son and he dished out Stunners indiscriminately.
That was, until last night, when he instead spent the entire show attempting to ingratiate himself with his boss. Imploring him to reconsider the fine he dished out last week and even offering a conciliatory handshake. And then Shane screwed him. Because of course he did! And it's hard to feel sorry for Owens, who just feels like a massive dope for falling for it.
On the plus side, we were treated to another superb instalment in the opening round of the King of the Ring tournament, an excellent Buddy Murphy match and Kofi getting a measure of retribution on Randy Orton. Most amusing of all though, Daniel Bryan finally unveiled the man responsible for the attacks on Roman Reigns… and it's just some bald guy with a red beard. Genius.
https://www.instagram.com/p/B1aJJ7bhUuc/
Unfortunately none of this was quite enough to wash the away the bad taste of Kevin Owens' booking. And for that reason, this week's SmackDown Live scores a low SmackTastic.
Share your opinion on SmackDown Live by following WrestleTalk on Twitter. And join the conversation with the entire community on Discord.