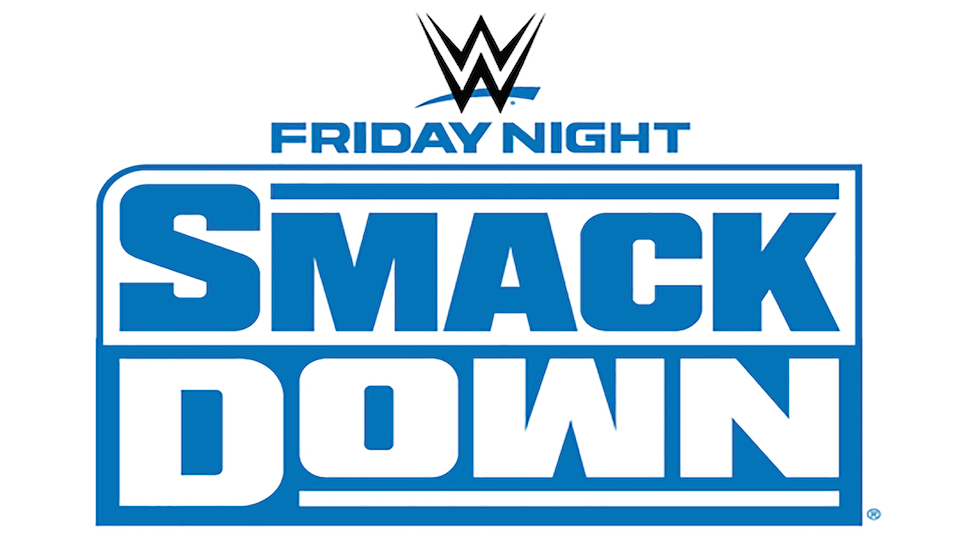 HAPPY FRIDAY, SWAFT Nation! Hi-Five…no, wait..let's not do that.
I trust that everybody is surviving best they can in these trying times.  In the words of the immortal Douglas Adams, "Don't Panic!"  WWE is attempting to give us some normalcy by allowing the show to continue, and today they provided their own preview.
.@Goldberg and @WWERomanReigns sign the contract for their #UniversalTitle Match at #WrestleMania, @RobGronkowski discusses his role as the host of The Show of Shows and MORE!

Here is your preview for tonight's #SmackDown, presented by @SNICKERS. #ad pic.twitter.com/9Syol5flPv

— WWE (@WWE) March 20, 2020
So of course we have The Gronk who will be showing up tonight, as well as the contract signing for Reigns/Goldberg.  And after missing last week, looks like we actually get an appearance from Paige.  Looks like we may also get some wrestling tonight.
BREAKING: @mikethemiz & @TheRealMorrison will battle #HeavyMachinery TONIGHT on #SmackDown! @otiswwe @tuckerwwe https://t.co/JcuahuyJPP

— WWE (@WWE) March 20, 2020
It will be interesting seeing how Heavy Machinery steps up when there's no crowd to play off of against the Tag Champs.
And that's all we know ahead of time, so on with the show.
---
The Best of SmackDown Live
Gronk…It's Really Hard To Come Up With A Pun For 'Gronk'
So the theme for WrestleMania is "Too Big for One Night," and Michael Cole takes center ring to introduce the WWE Universe to host Rob Gronkowski.  Mojo Rawley is also there as a Hype Man to introduce Gronk who comes out dancing like the Whitest White Man to EVER White!
#GRONK is in the house!#SmackDown @RobGronkowski pic.twitter.com/9VN6qqUVx1

— WWE (@WWE) March 21, 2020
Fun Fact, Gronk gave me so many points in Fantasy Football annually.  I'm glad to see him keep energy up despite the lack of audience, and looks like he's legitimately having fun with Mojo Rawley.
Whether they're in a sold-out stadium or the @WWEPC, @RobGronkowski and @MojoRawleyWWE STAY HYPED! #SmackDown pic.twitter.com/2NfdSVeTg1

— WWE (@WWE) March 21, 2020
King Corbin comes out to ct off the pairing, discussing the difference between the NFL and WWE.  Elias also gets in on the action cutting down Corbin, leading to some physicality in-ring and the 'advocation' of Elias vs King Corbin at WrestleMania.
Top Tier Tag Team Exhibition
Pleasantly surprising action coming up as Drew Gulak and Daniel Bryan face off against Cesaro and Shinsuke Nakamura in Tag Team action.  These are four of the greatest workers in the company and Sami on commentary is a wonderful touch.
Ever since #WWEChamber, @DrewGulak has been FIRED UP on a whole new level! #SmackDown pic.twitter.com/MQ1IQnaa57

— WWE (@WWE) March 21, 2020
After a night of incredible action, Daniel Bryan gets the win over Ceasaro with a Sunset Flip as Sami claims shenanigans.  Good to see the two win, though Bryan/Gulak teamed together remind me of the 'Team CAW' of Burch & Lorcan.
.@WWEDanielBryan & @DrewGulak pick up the win over @ShinsukeN & @WWECesaro on #SmackDown! pic.twitter.com/NZY8gRkWio

— WWE (@WWE) March 21, 2020
Following the match, Bryan and Gulak are having a post-workout stretch when the Artist Collective confront them.  It's proposed that if Drew Gulak can beat Shinsuke Nakamura next week, Sami Zayn's Intercontinental Championship will be on the line against Daniel Bryan at WrestleMania.
Heavy Machinery, and Heavier Hearts
Miz and Morrison come out with a new edition of The Dirt Sheet before their tag match.  Miz and Morrison are PERFECT in this segment, definitely calls back to the origins of The Dirt Sheet. Miz and Morrison also have fun with the pre-taped nature in order to dress as the other tag teams.
Should #TheNewDay, The @WWEUsos, or #HeavyMachinery get an opportunity at the #SmackDown #TagTeamTitles at #WrestleMania?@mikethemiz and @TheRealMorrison can't decide… pic.twitter.com/vvDnNetkeM

— WWE (@WWE) March 21, 2020
The match starts in earnest and to give everybody credit, they perform to the same level as though there was a crowd.  Dolph Ziggler shows up to interrupt, distracting Otis and joining Cole on commentary.  We get the Glitch again while Dolph is onscreen, and Dolph interrupts the Caterpillar to be a Grade A knob.
You shouldn't have done that, @HEELZiggler. You really shouldn't have…#SmackDown #HeavyMachinery @otiswwe @tuckerwwe pic.twitter.com/Tp8r4ZJdUa

— WWE (@WWE) March 21, 2020
Otis goes into attack bode against Dolph, Miz, and Morrison, sending the Tag Champs through the barricade.  Tucker tries to calm down Otis, but Otis heart-breakingly goes on a rampage with a chair, disqualifying Miz and Morrison.  Emotion runs high as Tucker comforts a distraught Otis.
---
The Mixed Bag of SmackDown Live
Paige Phones It In
Paige Skypes in instead of coming into the performance center, Bayley interrupts her and confronts her via video conference.  Sasha is also wearing an amazing tiger-striped one-legged jumpsuit. Paige announces Bayley's challengers for WrestleMania. The challengers include Lacey Evans, Dana Brooke, Naomi, Tamina, and one other person:
? BOMBSHELL announcement from @RealPaigeWWE ?

At #WrestleMania, @itsBayleyWWE will defend her #SmackDown #WomensTitle against…

? @LaceyEvansWWE
? @DanaBrookeWWE
? @TaminaSnuka
? @NaomiWWE

…and @SashaBanksWWE! pic.twitter.com/4JHvg6BVAc

— WWE (@WWE) March 21, 2020
So not ceremonious, but still makes sense in the story they're telling of Bayley.  Also not exactly the way I thought we'd get Bayley/Sasha at Mania.
A Minute of Bliss
ALL BUSINESS TONIGHT.

Will @WWEAsuka accept @AlexaBliss_WWE's challenge for a match NEXT WEEK on #SmackDown?! pic.twitter.com/lv994jBDcX

— WWE (@WWE) March 21, 2020
Alexa Bliss and Nikki Cross are backstage with Charly and Bliss challenges Asuka to a match, so we now know two matches set up for next week.
---
The Worst of SmackDown Live
ReplayMania
I will give it credit for being relevant to the ongoing story, and maybe being something newer fans haven't seen, but Replays are not ideal. That being said, good choice to use Bray vs Cena.
We're reliving the @WrestleMania 30 BATTLE between @WWEBrayWyatt and @JohnCena ahead of their showdown 6️⃣ years later… #SmackDown pic.twitter.com/VxHR268TU8

— WWE (@WWE) March 21, 2020
Also this Sunday in the US, WrestleMania 30 will be airing in its entirety on ESPN.
Full-Contract Faceoff
Things just got REAL between #UniversalChampion @Goldberg and @WWERomanReigns on #SmackDown! pic.twitter.com/nWbmnCvFHK

— WWE (@WWE) March 21, 2020
What can I say…it's a contract signing. Goes down without much incident.
---
Overall Rating for the Show (From best to worst: SmackDamn, SmackTastic, Smack Bang in the Middle, SmackDowner and A Smack in the Face)
These are new times and a new era, so I'm going to make a new rule.  Starting this review, I am only rating this show based on the NEW content presented, forgiving the replays due to Steve Corino.
Both the sports and entertainment aspect of WWE were on display this episode of SmackDown Live.  Gulak and Bryan teaming up is a brilliant move and an excellent pairing.  The story with the Artist Collective is intriguing though an interesting shift away from Braun.  Miz and Morrison were the shining beacon of humor on this show, taking advantage of the situation best. The emotional involvement we have in the Otis/Mandy storyline is being paid off slowly but surely.  I do have to fault WWE somewhat for Paige attending via Skype, though with Los Angeles on lockdown she may not have had much choice.  The contract signing was also uneventful, with table flips not playing off well in an empty arena.
Carrying the weight from the in-ring action, but bogged down by the 'Main Event' and a rushed Women's Championship announcement, this SmackDown Live is HIGH Smack Bang in the Middle.
Follow WrestleTalk on Twitter to stay up-to-date with all the latest wrestling news, and join the conversation with the entire community on Discord.