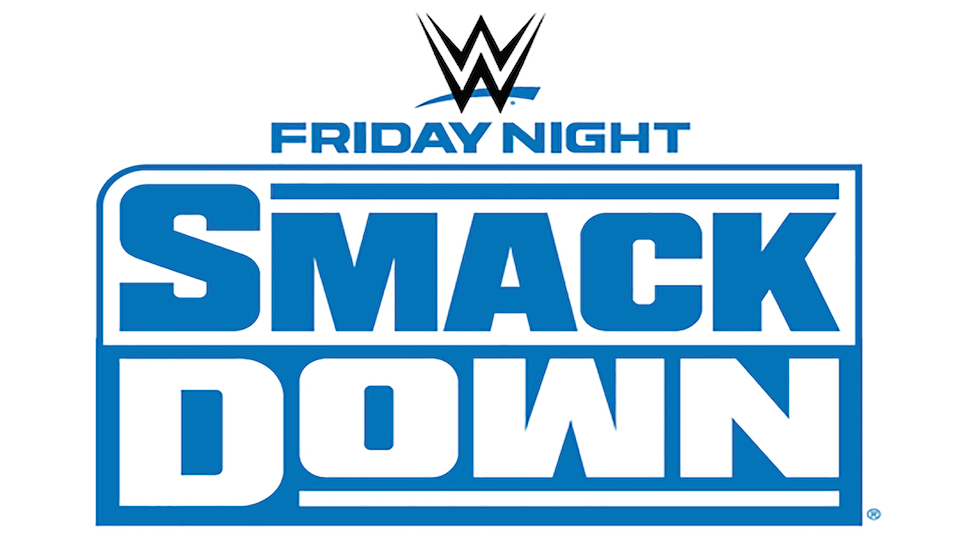 Like CM Punk's shocking appearance on WWE Backstage, I too have made a triumphant return to the weekly review – similarly greyer, a little chubbier and likely well past my prime. For those concerned, Felix should be back to guide you through the WWE tumbleweeds by next Friday's SmackDown. So you won't have to tolerate my token brand of jaded cynicism for long.
But, who knows, maybe the blue brand has turned the corner after several weeks of awfulness. Things have a tendency to turn around stunningly quickly in the land of WWE. Last year Raw was abysmal, now it's largely okay. Just a few months ago, The Fiend was the hottest star in the entire company. Now he's just the goof in a really expensive mask who lost to a 53-year-old Goldberg's Vertical Suplex. And – most troublingly – Shayna Baszler may have gone from unstoppable powerhouse in NXT to the latest addition to Vince McMahon's hall of forgotten toys. At least Ricochet will have some company.
https://www.instagram.com/p/B9ZzUjBFmGz/
If that report turns out to be true, it would mark arguably the greatest ever failure of an NXT call-up. Shayna sits alongside Asuka as the greatest champion in the history of the black-and-yellow brand. And yet, in just a few short weeks she's gone from ceding the Royal Rumble crown to Charlotte, to a cartoonish Raw debut, to possibly being forgotten altogether. It's worrying, deeply frustrating and epitomises the fluid nature of WWE. Ultimately, this Sunday's Elimination Chamber pay-per-view will go some way to determining Baszler's future. Win and maybe everything will be alright. Lose however…
Speaking of, did you now that Elimination Chamber was this weekend? It feels like these shows are coming thick and fast these days. And if my calendar is correct, that made last night's SmackDown Live the go-home show. So, just as you'd expect, we got an unrelated tag match and the nWo talking about their Hall of Fame induction!
Whew, let's just get to the review.
---
The Best of SmackDown Live
The Fella Keeps Rolling
Call off the search for Apollo Crews! We found 'im!
Yep, Apollo had a short match with Sheamus this week. After a brief (but nevertheless impressive) flurry from Crews, he ran headfirst into a Brogue Kick, gifting Sheamus the win. It was a fun little squash and at least Sheamus' push hasn't been abandoned. That means something in these turbulent times.
Just. Like. That.@WWESheamus takes down @WWEApollo on #SmackDown. pic.twitter.com/16xvDJW1n6

— WWE (@WWE) March 7, 2020
Before the contest, Apollo had been approached by Chad Gable (still not calling him by that other silly name!) who offered Crews assistance. Apollo turned him down, but seemingly the Olympian's feud with Sheamus isn't over yet.
The Tactician Meets the Technician
Drake Maverick was in the locker room asking Drew Gulak for a match with Daniel Bryan. Two things tickled me about this interaction. First, why is Gulak Daniel Brian's gatekeeper? If I've learnt anything from the past year of WWE programming, it's that you can just issue a challenge and then a match magically gets made. Second, Gulak looked like he was about to launch an expedition to find the source of the Nile circa 1912.
https://www.instagram.com/p/B9aj_4dhhzy/
He however didn't know if Maverick had what it took to exploit Daniel Bryan's 163 weaknesses. Just as Gulak was about to describe weakness number 17A – the roundhouse kick – Bryan appeared behind him. Bemused by Gulak's hubris, Bryan challenged him to a match at Elimination Chamber.
See, Drake, that's how you get a match!
Mandy's Irresistible Pull
Carmella and Dana Brooke took on Fire & Desire in a largely enjoyable, fast-paced tag encounter. It was almost enough to make you forget that this was all simply window dressing for the larger Dolph / Mandy / Otis / Tucker / Sonya love pentagon on SmackDown.
?@HEELZiggler #SmackDown pic.twitter.com/76D8KqeCBu

— WWE Universe (@WWEUniverse) March 7, 2020
I got a little frustrated when Dolph Ziggler suddenly emerged to accompany Fire & Desire to the ring. Mandy seemed surprised but then just shrugged compliantly. Compounded by Mandy and Sonya wrestling heel in the match, it's annoyingly unclear where Mandy sits in all of this vis-a-vis Otis. Regardless, Dolph distracted Dana and Mandy hit a stiff-looking Running Knee for the win. And then she celebrated with Dolph and Sonya.
A few segments later, Otis caught up with Mandy and apologised for missing their date three weeks ago. He tried to explain the text message which had caused the confusion, but Mandy cut him off. She told the big boy it was too late, women don't appreciate being stood up. And then Rose walked away, to the sound of both mine and Otis' hearts breaking…
???#SmackDown @otiswwe pic.twitter.com/9BU3vuxcnE

— WWE (@WWE) March 7, 2020
The more I think about this, the less I like it. But the quality of the match, coupled with my undying faith that Otis will win out in the end, leaves this segment on the 'Good' list.
Tag Team Gauntlet
Stepping back for a second, the stipulation for this gauntlet match made little sense. The six teams due to square off inside the Elimination Chamber were given the opportunity to compete in the gauntlet, with the winners becoming the final entrants in the Chamber. So you need to win a gruelling contest to become the last to enter the structure on Sunday? Or you could simply skip the gauntlet, take the night off and have a 20% chance of entering just two minutes earlier in the number 5 slot? Is it really worth it?
Regardless, this promised to be a fun way to end SmackDown.
New Day and Heavy Machinery kicked things off, and after some impressive power moves, Tucker pinned Big E to bring out their next opponents. Out sprinted the Lucha House Party, ready to show off some good lucha things! And to their credit, that's exactly what they did, showcasing their usual brand of athleticism and high flying.
.@LuchadorLD & @WWEGranMetalik take flight!#SmackDown pic.twitter.com/4bRhhxT6z8

— WWE (@WWE) March 7, 2020
Unfortunately it went way too long. It's clear that the interaction was designed to elevate Lucha House Party as a legitimate threat at Elimination Chamber, but it's difficult to undo years of bad booking in one night. And after about ten minutes, I started to get a bit bored. Finally Otis hit the caterpillar to bring out the Usos.
As the brothers swaggered to the ring, I couldn't help but think "God, these guys would be awesome on AEW". I immediately felt a bit guilty. The Usos threw a festival of superkicks, but when Jimmy covered Tucker, the big man shifted his weight and rolled the Uso up for the 1-2-3.
Can #HeavyMachinery recover after this VICIOUS ASSAULT by @mikethemiz & @TheRealMorrison???@otiswwe & @tuckerwwe are one win away from RUNNING THE GAUNTLET on #SmackDown! pic.twitter.com/HnN0rsGI8B

— WWE (@WWE) March 7, 2020
Miz and Morrison took advantage of Heavy Machinery's exhaustion to get the upper hand. They dominated for five minutes until suddenly falling victim to the deadly Small Package. Furious at having been beaten, Miz and Morrison attacked Otis and Tucker, laying them out. Cameras cut backstage to find Mandy Rose looking on (concerned maybe?), only for Dolph Ziggler to tell her not to worry herself about "that guy". Otis isn't your guy, buddy!
(Oh, and also another weird glitch appeared on the screen Mandy was watching.)
Either way, Ziggler and Roode then pranced down to the ring, staggered by their luck. They took one look at the beaten Tucker and the barely conscious Otis… and Roode decided to apply a headlock. GOOD GOD, MAN! Just hit your finishing move!
Fatigue??? NOT A CHANCE.@otiswwe is still COOMMMMIINNNNN' in this high-stakes #GauntletMatch on #SmackDown! pic.twitter.com/Va4j9tCRaB

— WWE (@WWE) March 7, 2020
This remarkably slow, plodding offence rolled on for a few minutes, allowing Otis to recover at ringside. What a couple of dopes. Otis got the hot tag from Tucker, jiggled, wiggled and jived… and then got pinned after a superkick from Ziggler.
What a terrible night for Otis. But a pretty fun way to end SmackDown!
---
The Worst of SmackDown Live
Is This What 'Too Sweet' Means?
SmackDown started with a recap of The Fiend laying down the gauntlet to John Cena last week. That kind of felt like a damp squib because it immediately transitioned to The Moment of Bliss.
The last two weeks of Alexa Bliss interviews have seen WWE at its conceited, self-aggrandising, ignorant worst. For two episodes running, Bliss has been tasked with promoting the company's latest additions to its Hall of Fame. These segments have represented nothing but the honourees (and by extension WWE) putting themselves over for all the great stuff they did decades ago.
https://www.instagram.com/p/B9ahWlBBpTb/
This week it was Scott Hall, Kevin Nash and Sean Waltman, representing the nWo, who got the special treatment. The fawning and selfies only lasted a few minutes before Sami Zayn and his crew interrupted.
I almost immediately missed the Moment of Bliss interview.
Zayn exchanged words with Hall, Nash and Waltman. Just as things got heated though, the young heel faction stood down. Before they could escape the 60-year-old retirees, Braun Strowman ran down. He flattened Cesaro and Nakamura, leaving Zayn trapped between Strowman and the nWo. A terrified Zayn grabbed Bliss to use as a human shield, allowing him to slip out of the ring and scamper away to safety.
.@SamiZayn has NOWHERE TO GO!#SmackDown @BraunStrowman pic.twitter.com/g7NKGDXusV

— WWE (@WWE) March 7, 2020
Great way to put over the newer talent!
The Rematch of the Rematch
It's hard to get excited for a match when the road getting there is this uninspired. Lacey Evans teamed with Naomi to take on Bayley and Sasha Banks in a rematch of a bout we saw last week… which was itself spun out of a match between Bayley and Naomi at Super ShowDown. Rematch-ception!
Bayley and Banks spent the opening phase of the match targeting Lacey Evans' left leg. The most interesting aspect of this segment was the weird circular glitch we've been seeing the last few weeks, which interrupted the match. Once Evans' got the hot tag to Naomi, things picked up a little. She effectively took on both heels with Lacey out of commission.
"Nobody from the past, the present FOR SURE, or the future can touch US."#SmackDown @ItsBayleyWWE @SashaBanksWWE pic.twitter.com/n9vuL6eqiJ

— WWE (@WWE) March 7, 2020
Eventually the numbers disadvantage caught up with her though, allowing Banks to land the double knees in the corner and pin Naomi. Surely this feud is over now? Probably not. But who knows where this leaves Bayley, who has no clear challenger mere weeks away from WrestleMania 36.
Apparently that issue wasn't lost on Bayley and Banks either, although they were decidedly unconcerned. They were celebrating their win backstage and Bayley said they may just take WrestleMania off.
Firefly Retcon
Bray Wyatt opened Firefly Fun House with the eternal question: why did he challenge John Cena to a match at WrestleMania?
Rambling Rabbit popped up to helpfully suggest that it was because at WrestleMania 30, Cena beat Wyatt thus triggering a downward spiral in Wyatt's personal and professional life. This caused Wyatt to laugh uncomfortably and me to ask: "Since when is this a thing that WWE have acknowledged?"
https://www.instagram.com/p/B9amUSNhNYe/
That encounter with Cena was SIX years ago. Admittedly Wyatt has been through some rough periods since then… but he's also become WWE Champion, Raw Tag Team Champion and Universal Champion. So to suddenly resurrect this match against Cena, as if that was the root of all his troubles and that he hasn't enjoyed success since then, is ludicrous.
He also lost to THE FREAKING B-TEAM not too long ago! But apparently that wasn't as damaging as the Cena loss.
Bray said that although he forgave Cena, The Fiend wasn't so merciful. He then waffled about the nature of circles and time for a while. This was a load of selective memories, outright fabrications and a worrying shift back to Wyatt's meandering monologues.
The King is Moving On!
In an interview with Kayla Braxton backstage, Baron Corbin formally proclaimed his feud with Roman Reigns over. So shall it be written, so shall it be done!
He was there to announce his plans for WrestleMania. Before he could do so however, the sound of Elias' guitar distracted him. Corbin had some choice words for the former 'Drifter' (who weirdly just took the verbal abuse). And then King Corbin marched off in a huff.
????

Don't. Touch. The. Guitar.#SmackDown @BaronCorbinWWE @IAmEliasWWE pic.twitter.com/oUuGsfOgES

— WWE Universe (@WWEUniverse) March 7, 2020
Neither this encounter, nor the likely match this served to build, excite me in any way whatsoever.
---
Overall Rating for the Show (From best to worst: SmackDamn, SmackTastic, Smack Bang in the Middle, SmackDowner and A Smack in the Face)
This was a pretty rank average edition of SmackDown, with some solid in-ring work supplemented by  plenty of awful promos and interviews.
The geriatric trio of Nash, Hall and Waltman (with a little help from Braun Strowman) put the fear of Death into Zayn, Cesaro and Shinsuke Nakamura. Bayley continued to flounder, despite being one of the longest reigning SmackDown Women's Champions. And Bray Wyatt did nothing to assure fans that his character could recover from the disastrous Goldberg encounter.
https://www.instagram.com/p/B9axT5YIzhX/
But, despite that, the blue brand was able to put on some good moments. In particular, Daniel Bryan and Drew Gulak continued their intriguing feud. Otis' heartbreak mirrored my own, bless that jiggling gnome's heart! But perhaps most of all, the show finished with an entertaining (if largely pointless) tag team gauntlet match.
With SmackDown unquestionably ending on a higher point than it started, I'm inclined to be a bit forgiving when it comes to an evaluation. That said, this week's show is a high Smack Bang in the Middle.
Follow WrestleTalk on Twitter to stay up-to-date with all the latest wrestling news, and join the conversation with the entire community on Discord.