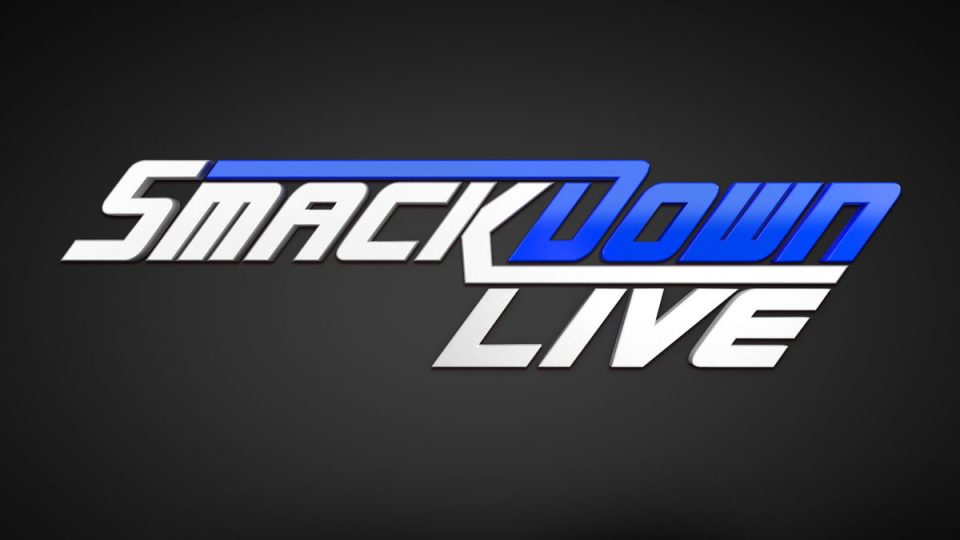 Yesterday marked not only the self-proclaimed "season finale" of SmackDown Live, but also the final appearance – at least for the foreseeable future – of the blue brand on Tuesday nights.
With effect from next week, SmackDown Live will be moving to Fridays (and a new network) on FOX.
To mark this significant shift for the program, WWE – at least implicitly – marketed last night's broadcast as being the end of a chapter. The final instalment of a weekly show that we have all grown to love… or at a bare minimum, begrudgingly tolerate.
So, naturally, the idea was to go out with a bang. Not the kind of bang that leads to a convoluted Kanellis paternity dispute! Nope, this would be a big show to end an important phase in company history.
https://www.instagram.com/p/B2zaCx_FUc2/
So what did SmackDown Live – a WRESTLING show – have in store to celebrate such a monumental occasion?
Well, as it turned out, settlement talks on a wrongful termination claim and a clearing of the air between one man who accused another of masterminding a murder plot against him. Whew, I'm glad I tuned in for this!
Yip, those were the two marquee selling points of the final edition of Tuesday night SmackDown. A chat between Shane McMahon and Kevin Owens regarding their captivating legal wrangling. And the resolution to the hard feelings between Roman Reigns and Daniel Bryan.
This could be a long old night… let's get to the review.
---
The Best of SmackDown Live
Daniel Bryan is Back!
Bryan challenged his former intellectual equal – and friend – Erick Rowan to a match. It was fantastic to have Bryan back in a ring for the first time since August, and even better to see him not get Claw Slammed through an announce table.
Instead, we got a great match to start the show. And Daniel Bryan getting Claw Slammed in the middle of the ring, following some interference by Luke Harper.
None of this is good for @WWEDanielBryan. #SDLive @LukeHarperWWE @ERICKROWAN pic.twitter.com/3J44YuyogZ

— WWE Universe (@WWEUniverse) September 25, 2019
As Rowan and Harper looked set to further assault Bryan, Roman Reigns came running down to make the save. Bryan hit Harper with a running knee and Reigns landed a spear on Rowan. However, when the 'Big Dog' extended a hand to Bryan, the former WWE Champion slapped it away.
He instead grabbed a microphone and asked the crowd whether they wanted to see him and Reigns kick Harper and Rowan's "disrespectful asses". Face turn complete, and Daniel Bryan remains one of the most engaging characters on SmackDown Live.
RIGHT ON CUE. ?#SDLive @WWERomanReigns @ERICKROWAN @WWEDanielBryan pic.twitter.com/WrKVIK87Ve

— WWE (@WWE) September 25, 2019
It was announced later in the night that the foreshadowed tag match would take place at Hell in a Cell.
Cole Hasn't Left His Interview Room
Michael Cole sat down to interview Kofi Kingston in the same location he spoke with Becky Lynch on Monday and Erick Rowan last week. After years of ignoring the value of such sit-down interviews, WWE seems to have overcorrected, now fitting as many as they possibly can in any given week. Sit-down interviews are the new 2-out-of-3 falls match.
Regardless, this was largely effective. Cole asked Kofi why he'd ever accept Brock Lesnar's challenge, and Kofi responded by recalling his pledge to face all-comers. To defend his title against the absolute best the company could throw at him.
It was the typical refrain we've come to expect from WWE's babyfaces, and not too dissimilar from what we heard from Becky the night before. But nevertheless, it was good.
I would've preferred to have seen an actual angle involving Brock Lesnar, considering that the match is scheduled for next week. But seemingly he was too busy to show up in San Francisco.
Nakamura Gets a Little Help from His Friend
Shinsuke Nakamura and Ali had a pretty good little match that ended rather disappointingly.
Ali got fed up with Sami Zayn's constant babbling (we've all been there), so he decided to chase him around ringside. Zayn led Ali into the ring, where he ran directly into a Kinshasa and lost. I really don't like it when babyfaces are made to look like idiots, and WWE seems to do it more than most.
In awe. #SDLive @AliWWE pic.twitter.com/Drgtl6lwf2

— WWE (@WWE) September 25, 2019
Prior to that niggle, the match had been entertaining, with plenty of ebbs and flows. Ali almost killed himself by launching over the referee and the top rope to land on Nakamura on the outside. But impressive as he is, I'm not sure where Ali goes after a relatively clean loss like this.
---
The Worst of SmackDown Live
Rowan is Who We Thought He Was
I've been a fierce advocate for Erick Rowan in recent weeks. Okay… that's not true. I think he's alright, and I may occasionally have mentioned to people that he's broadly fine.
And much of that warming response has been based on his promos of late. The giant, ginger-bearded brute has proven to be fairly engaging, striking a good balance between righteous anger and disparaging snarkiness.
But when he came out at the top of the show, debuting funky new entrance music, and instructed people "not to call him an artist – call him a creator. And what he created last week was violence that commands respect"… well, I just gave up on him right there and then.
It's clear that every word of Rowan's long "might makes right" soliloquy had been meticulously crafted by WWE's writing team and then memorised verbatim by Rowan. It was overly wordy, unconvincing and generally marked a step backwards in Rowan's development. No longer was he the intellectual superior – he was just your standard big man.
Mike Kanellis Giving People the Rub
Chad Gable came out to deliver a promo about being short etc. It wasn't long before he was cut off by Mike Kanellis, who proclaimed that he was out there to prove his manhood to his wife. (I think it might be time to cut your losses with that one, pal.)
https://twitter.com/RealMikeBennett/status/1176665027169767424
Gable defeated Kanellis in under 30 seconds, in a match that did absolutely nothing for either man. Then Elias showed up on the Titantron to sing a song, in which he basically instructed Gable to kill himself because he's… you guessed it…. short. And Gable just stood in the ring looking a little bit sad, ensuring that absolutely nobody came off looking like a star.
https://www.instagram.com/p/B20JYXaB9Bo/
For what it's worth, the average American male is 5 feet 9 inches tall. Gable is billed at one inch shorter than that. WHY IS THIS A THING?
The Biggest Storyline in the Company, Now with 100% More 24/7 Nonsense
Prior to their match against Bayley and Sasha Banks, Charlotte had a "funny" run-in with R-Truth backstage while searching for her partner Carmella. In smoothly covering for the newly-crowned 24/7 Champion, Truth claimed not to know anyone by that name.
On that note, as soon as the match got underway, it was announced that the 24/7 Rules had been suspended for the duration of the contest. Alright, so I guess Carmella's taking the pin then.
And, wouldn't you know it, that's exactly what happened. Sasha made Carmella tap out, while Charlotte just stood on the apron, doing nothing to help her partner for whatever reason.
And then every member of the woman's roster who isn't one of the Four Horsewomen (or Carmella) ran out to the ring, because the 24/7 Title is just means so much to the likes of Asuka, Kairi Sane and Ember Moon!
Tag yourself. We're @KairiSaneWWE. ?#SDLive #247Title #247Champion @CarmellaWWE pic.twitter.com/bXh3Bad8OK

— WWE Universe (@WWEUniverse) September 25, 2019
With R-Truth and Carmella leading the riff-raff through the crowd, Charlotte, Bayley and Sasha got into a bit of a brawl, which brought out Becky Lynch. She got in a few punches before Bayley and Banks escaped.
What a remarkably terrible segment. Everyone who even tangentially comes into contact with the 24/7 Title becomes tainted by its undercard awfulness.
The B-Team Experience the Power of Losing Quickly
The New Day faced – and then quickly defeated – The B-Team. It's hard to get excited for a match that had zero build, featured a team that are little more than jobbers and had no stakes of any kind.
And believe me, I didn't. Big E is still terrific though.
Presented without comment.#SDLive @XavierWoodsPhD @WWEBigE pic.twitter.com/Ut5ewfYsGs

— WWE (@WWE) September 25, 2019
WWE's Resident Sex Pest
Mandy Rose was backstage letting everyone know that she was on the cover of the October issue of Maxim Australia. Then she ran into Otis, who took a magazine from her and immediately reverted into the horny little goblin that he so ably portrays.
I ask you: "ARE YOU NOT ENTERTAINED?"
Magazine Promotion Disguised as a Match
Seemingly unsuccessful in their quest for the all-important 24/7 Championship, Asuka and Kairi Sane returned to the ring for a match against Fire & Desire.
This was little more than glorified promotion of Mandy Rose's magazine cover, as it was spoken about relentlessly on commentary and Rose herself spent much of the contest waving around the literature.
.@KairiSaneWWE isn't impressed. #SDLive @WWE_MandyRose pic.twitter.com/aKLZ6ydtmU

— WWE Universe (@WWEUniverse) September 25, 2019
Eventually The Kabuki Warriors – yip, they're still called that – won. But for two former NXT Women's Champions, and arguably two of the best wrestlers in the world, they deserve so much more than this charade. It's honestly just a bit depressing.
After the match, Sonya looked a little annoyed with Mandy, who had taken the pinfall. So maybe they're heading towards a breakup… who even knows at this point.
The (Wrestling) Trial of the Century
Flanked by his brigade of oddly silent lawyers, Shane McMahon took to the ring to address Kevin Owens' wrongful termination claim.
Has a settlement been made between @ShaneMcMahon & @FightOwensFight? We'll find out TONIGHT. #SDLive pic.twitter.com/rvxmbqUafy

— WWE (@WWE) September 25, 2019
I won't bore you with the details of this one. Suffice it to say that Shane presented Owens with two options. Either the matter gets dragged out in a notoriously pedestrian legal system. Or they wipe the slate clean – KO drops his suit, McMahon forgets the $100,000 fine that sparked this riveting storyline and Owens gets reinstated to work.
In all honestly, that second option sounded imminently reasonable. Not least of all because it spares us from ever having to hear about this abomination ever again.
Instead though, KO said that he simply couldn't stand the thought of returning to a locker room with Shane in it. So he challenged McMahon to a ladder match, with the loser leaving the company for good. And Shane accepted, presumably for Hell in a Cell? It wasn't made immediately clear.
Man, what a convoluted road it's been. But at least there's a welcome oasis on the horizon. Hopefully it's not a mirage… and by mirage, I of course mean a Shane McMahon victory. I can't bear another month of this storyline.
An Unspectacular Attack
The night closed with Becky Lynch being interviewed in what appeared to be a loading area for some reason? Was she even in the same building? Was this the best location for an interview?
Anyway, Kayla Braxton was asking some mundane question about her match against Sasha Banks at Hell in a Cell. Midway through Becky's answer though, she was jumped by her pay-per-view opponent.
https://www.instagram.com/p/B20Q-42Birk/
Banks beat Lynch up for about thirty seconds before being steered away by officials. And Becky lay on the floor groaning. On another night, this might have been fine. But on such a lacklustre episode of SmackDown Live, this unspectacular attack just felt like a boring way to close the show.
---
Overall Rating for the Show (From best to worst: SmackDamn, SmackTastic, Smack Bang in the Middle, SmackDowner and A Smack in the Face)
Perhaps the biggest benefit of SmackDown Live moving to Fridays is that we get ten days to cleanse our hearts and minds of this embarrassing chapter. Perhaps by the time the blue brand re-emerges on FOX next week, we will all have forgotten about the depths of WWE's creative malaise.
This was about as bad as SmackDown could get without actually damaging any of its talent.
Shane McMahon and Kevin Owens are now in a match with each of their careers on the line – rendering much of what has happened since SummerSlam largely irrelevant. Remember, the origin of this "blood feud" is an administrative fine for God's sake. Rage against the machine, KO!
Equally bad is that the show spent significant time marketing a magazine that nobody outside Australia is ever going to buy, and contaminated their flagship women's feud with frustrating 24/7 garbage. Would WWE ever dare to have Mojo Rawley and the B-Team interrupt a 'Fiend' segment?
I could point out that Rowan and Chad Gable disappointingly regressed this week, or that none of the matches on the card (other than the opener) served any actual purpose. But in the larger context, those are merely minor crimes. When there's a bank robbery next door, you can't worry about the man stealing a cookie from the baker.
https://www.instagram.com/p/B20bPjHjY94/
Really the only bright spot, as it so often is, was Daniel Bryan. At the moment, he feels like the only character with true, honest motivations. The only person who isn't at all times rigidly sticking to a poorly-written script. And the only one who injects actual passion into what he's doing. Everyone else is on auto-pilot.
And auto-pilot doesn't make for good TV. So, this week, SmackDown Live was a low SmackDowner.
Follow WrestleTalk on Twitter to stay up-to-date with all the latest wrestling news, and join the conversation with the entire community on Discord.