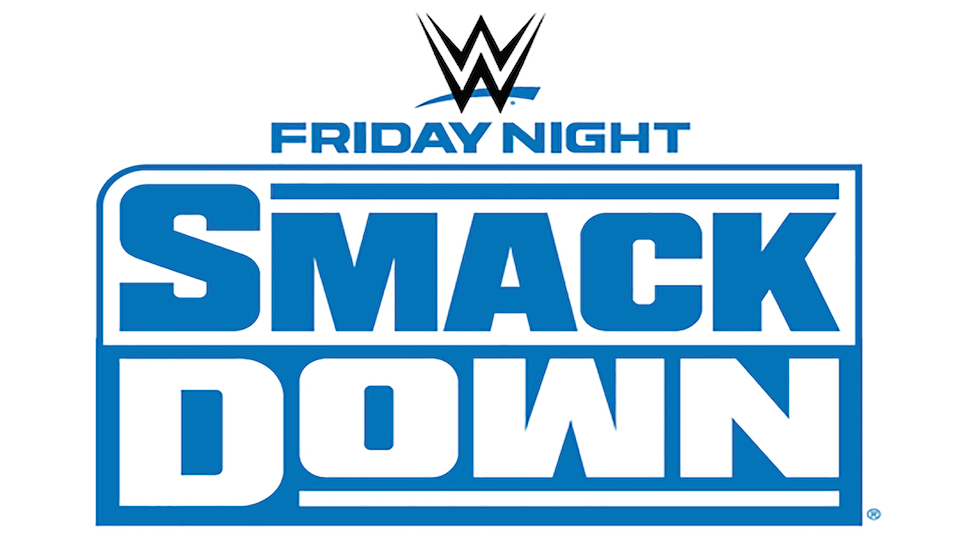 By far the biggest issue plaguing SmackDown of late has been the sheer boredom of it all. And whether that was the fault of Eric Bischoff (doubtful) or the ever-present – and increasingly out-of-touch – Vince McMahon (more likely), is largely irrelevant. It has simply been a bad show and desperately needs to right itself.
Perhaps most indicative of WWE's ineptitude is just how little attention it pays to detail. Too often the company's output seems to rely on swerves or shock factor, ignoring simple issues. Like continuity.
https://www.instagram.com/p/B3w_awlHj2W/
I'll give you a few salient examples of what I'm talking about. Natalya and Lacey Evans suddenly became a team for a week and are now on separate brands. The Kabuki Warriors are heels, with no apparent motivation or discernible turn. The Fiend was drafted to SmackDown but is somehow continuing his feud with Seth Rollins on Raw. Speaking of the Universal Champion, Rollins was named captain of Team Hogan for WWE Crown Jewel only to replaced because WWE forgot that he was set for a rematch against Bray Wyatt.
There is simply no foresight whatsoever. It just demonstrates an overwhelming amount of incompetence and/or indifference towards the product. And it doesn't end there either.
Sasha Banks returned. Got buried. Rusev returned. Got buried. Luke Harper returned. Got exiled.
Alexa Bliss and Nikki Cross were drafted as separate selections by Raw, when they could've had them as a single pick. As if that wasn't sufficiently inexplicable, they were then almost immediately traded back to SmackDown… FOR NOTHING!
https://www.instagram.com/p/B3xT_BmFJJ5/
And those are just some of the egregious booking decisions that come to mind. It's frankly inexcusable that viewers would be expected to embrace a product as poorly considered as WWE programming has been in recent weeks. It speaks to the complete disregard the company has for its audience – again proving the almost disdainful nature of the relationship. It's insulting.
So, as we enter the final quarter of the year, SmackDown yet again seems set for a reboot. This week spurred by an Intercontinental Title challenge by Roman Reigns, a number one contendership clash featuring most of the brand's women's roster, and a 4-on-4 tag bout.
But would this mark a turning point for SmackDown? Or only serve to drive it further into the mire? Let's find out in the Review.
---
The Best of SmackDown
New Day Meet Heavy Machinery
Prior to their match against Robert Roode, Dolph Ziggler and The Revival, The New Day and Heavy Machinery had an amusing little skit backstage. Otis tried to convince The New Day to eat a giant bowl of pancake batter ahead of their important encounter. But they (correctly) pointed out the similarities between wrestling and swimming, claiming that you shouldn't eat anything less than thirty minutes before either activity.
Never change, @otiswwe. #SmackDown pic.twitter.com/olENYYK6Uo

— WWE (@WWE) October 19, 2019
Left on his own, Otis (who was wearing a massive apron) decided "more for me!" and downed the entire mixture, spilling it on his beard and belly. Everyone was suitably concerned for his wellbeing.
As for the match itself, it largely followed the template laid out by every WWE tag match in recent memory. Xavier Woods was isolated for a long time, until a hot tag was made to Otis. He jiggled, wriggled and flattened everyone in the ring. The heel quartet mounted a bit of a fightback, a bunch of blind tags ensued, before The New Day hit the Midnight Hour on Scott Dawson for the win.
It was very cookie cutter tag team action, but nevertheless entertaining.
Bayley Explains Her Actions
Although the wrestling community at large should mourn the loss of Bayley's awesome, toe-tapping theme, I was glad to see this version of the SmackDown Women's Champion get a new theme. As generic as it is, it fits nevertheless.
New-look Bayley, flanked by her best friend Sasha Banks, appeared on MizTV to explain her darker character shift.
"I used to be what THEY wanted me to be, but the truth is, I've outgrown them… LIFE SUCKS AND THEN YOU DIE!" – #SmackDown #WomensChampion @itsBayleyWWE

Sorry kids. pic.twitter.com/AcCdKUKREI

— WWE (@WWE) October 19, 2019
At first I was confused, because Miz acted like Bayley hadn't been a heel for the past few months. He wanted to know why Bayley had turned her back on the fans, cut her hair and dismembered the 'Bayley Buddies'. Despite my frustration with the line of questioning, Miz did seem sincere in his interview.
Less so Bayley, who spoke cliche heel jargon about feeling abandoned by the fans following her loss to Charlotte. She claimed to have given fans everything, every aspect of her being, yet received nothing in return. And now Bayley had outgrown them. It was largely fine, but unoriginal. The longer it went on, the less I liked it. Although I did get a kick out of her providing the fans with the following line of inspiration:
"Life sucks and then you die."
Then Nikki Cross and Dana Brooke interrupted to stake their claim to Bayley's title. Mercifully we weren't subjected to promos from all six contenders and instead moved directly to the six-woman match.
Six Women, One Challenger
The Six-Pack Challenge to determine Bayley's next challenger saw Carmella, Nikki Cross, Dana Brooke, Lacey Evans, Mandy Rose and Sonya Deville go toe-to-toe. Or, put differently, every healthy member of SmackDown's women's roster aside from Alexa Bliss, Sasha Banks and, theoretically, Tamina.
And, you know what, I enjoyed it!
F-A-B-U-L-O-U-S ????#SmackDown @CarmellaWWE pic.twitter.com/ShZFLGUB1I

— WWE (@WWE) October 19, 2019
Cross launched herself to the outside with a top-rope crossbody. Dana Brooke hit a massive Senton Bomb on Evans. And Carmella had a decent exchange with Mandy Rose.
I only wish it had been given a few minutes longer. Because after four fun minutes, everyone started hitting their finishers, leaving Cross the last woman standing. She flattened Rose to claim victory, setting up a future match against Bayley, who was seated ringside.
Hmm, I wonder if that'll happen at Crown Jewel?
Roman and Bryan Reunited
Resulting from events earlier in the evening, SmackDown's main event saw Roman Reigns and Daniel Bryan reunite to take on Shinsuke Nakamura and Baron Corbin.
The early stages had me worried that this would just be another bog-standard WWE tag bout. But thankfully Bryan, who spent ages being worn down, was too good to slide into that mould.
He soon started the comeback, flying around the ring to regain the upper hand. He momentarily had Nakamura in the LeBell Lock, only for Corbin to break it up.
??????#SmackDown @BaronCorbinWWE @WWERomanReigns pic.twitter.com/4oOv2grDDt

— WWE (@WWE) October 19, 2019
But when Roman Reigns speared King Corbin through the barricade, the path was cleared for Bryan. He dodged an attack from Nakamura, before landing the Running Knee for the win.
This was a fun, albeit exceedingly short, end to the night. And I'm glad that Reigns and Bryan seem to have kept their alliance intact, despite the turmoil created by last week's Draft.
---
The Worst of SmackDown
An Intercontinental Defence
SmackDown needed to come out of the gates strong and accordingly kicked off with a match between Shinsuke Nakamura and Roman Reigns for the Intercontinental Championship.
The announce team made a big deal of Roman Reigns being SmackDown's "overall number one pick". But that doesn't really tell the whole story, as less than half the roster was eligible to be drafted on night one. Technically, Brock Lesnar was also a number one pick for the blue brand. But be that as it may.
Timing is EVERYTHING. #SmackDown @SamiZayn @ShinsukeN @WWERomanReigns pic.twitter.com/ihblQSYq4m

— WWE (@WWE) October 19, 2019
Sami Zayn started on commentary here, but got involved as soon as Nakamura ran into a bit of trouble. This allowed the Intercontinental Champion to take control, which he did with a succession of chinlocks and submission holds.
This was shaping up to be an exciting match. But just as Reigns regained the ascendency, King Corbin struck him with his sceptre from behind to cause the DQ. Apparently this had something to do with The Rock embarrassing Corbin two weeks ago (and Rock being Reigns' cousin). Very tenuous. It's like Tatanka attacking The Fiend because of a dispute he had with Irwin R. Schyster.
https://www.instagram.com/p/B3x5QQzB7Za/
Regardless this brought out Daniel Bryan (thankfully proving that his alliance with Roman isn't over). He got in a few shots on Corbin before getting flattened by Nakamura. What a disappointing angle this was.
Once again, WWE advertises a match, only for it to finish in an inconclusive schmoz.
His Nickname is Shorty G
WWE prepared, edited and then aired a video package explaining why Chad Gable's nickname was "Shorty". It was really just a sequence of King Corbin, Samoa Joe and Elias calling him short.
What was the point of this?
He then easily dispatched of Curtis Axel with the Ankle Lock. It was an impressive display by Gable, again highlighting how great he could be. But the simple truth is that wins over Axel aren't going to take him anywhere.
"I accept who I am. I'm Shorty Gable. Actually, let's shorten it… I'm SHORTY G!" – @WWEGable

Mean words can't bring down SHORTY G. #SmackDown pic.twitter.com/9ezCLLKimx

— WWE (@WWE) October 19, 2019
Rounding off the segment was Chad Gable delivering a promo about perseverance, before announcing that he now goes by 'Shorty G'. I winced. Michael Cole laughed.
I swore.
Hulk Hogan Announces His Team
Hulk Hogan was interviewed by Michael Cole and Corey Graves in a particularly spotty Skype call. Hogan needed to pick a new captain for his 5-man team to face Ric Flair's contingent at Crown Jewel, since Seth Rollins was suddenly otherwise engaged.
He said that Shorty G and Ali had most impressed him (seemingly making them the third and fourth members of his team), but revealed that his team captain would be announced later in the night.
https://www.instagram.com/p/B3yRwOEgkxB/
As promised, during his entrance for the night's main event, Roman Reigns was named the captain of Team Hogan. Honestly, does anyone care about this absolutely meaningless Saudi exhibition?
The Past Resurfaces
SmackDown insisted on airing a package replaying the garbage feud between Seth Rollins and The Fiend, which culminated in Rollins setting fire to the Firefly Funhouse on Monday night.
It was ostensibly designed to create interest ahead of their clash in Saudi Arabia, but in reality only served to make me angry. Why do you do this to me, WWE?
Farewell Drew Gulak
Drew Gulak took time out of his day to prepare a 345-slide powerpoint presentation, illustrating the ways in which Braun Strowman could defeat Tyson Fury at Crown Jewel.
In response, 'The Monster Among Men' squashed the former Cruiserweight Champion like a bug. So, yet again, a supremely talented little man is treated as little more than a rag doll for a larger 'superstar'.
https://www.instagram.com/p/B3yH3gjhyPv/
In his first night on the main roster, Gulak was buried. It's unlikely we'll see him again for a long time. Which should be considered a real shame.
---
Overall Rating for the Show (From best to worst: SmackDamn, SmackTastic, Smack Bang in the Middle, SmackDowner and A Smack in the Face)
Although not a perfect episode by any means, last night marked a noticeable improvement for SmackDown.
Bayley explained her actions, again. As if she hadn't already been a heel for the past couple of months. The brand's women showcased their skills in an all too brief number one contenders match. Heavy Machinery formed an amusing – and mostly carb-based – bond with The New Day, which resulted in a solid win. And the Vegan Dogs are still together!
https://www.instagram.com/p/B3yEPhWBZs5/
But despite all of that, SmackDown simply couldn't get out of its own way. Old habits die hard, and WWE is no exception. Major title feuds are still resolved by disqualification, as an easy out. Shorter wrestlers are still routinely used as fodder for the larger folk. And we're no closer to rehabilitating The Fiend.
So, it remains one step forward and two steps back for the blue brand. And with no real highpoint to speak of, it struggles to break out of that 'mediocre' bracket. With that said, SmackDown this week was Smack Bang in the Middle.
Follow WrestleTalk on Twitter to stay up-to-date with all the latest wrestling news, and join the conversation with the entire community on Discord.