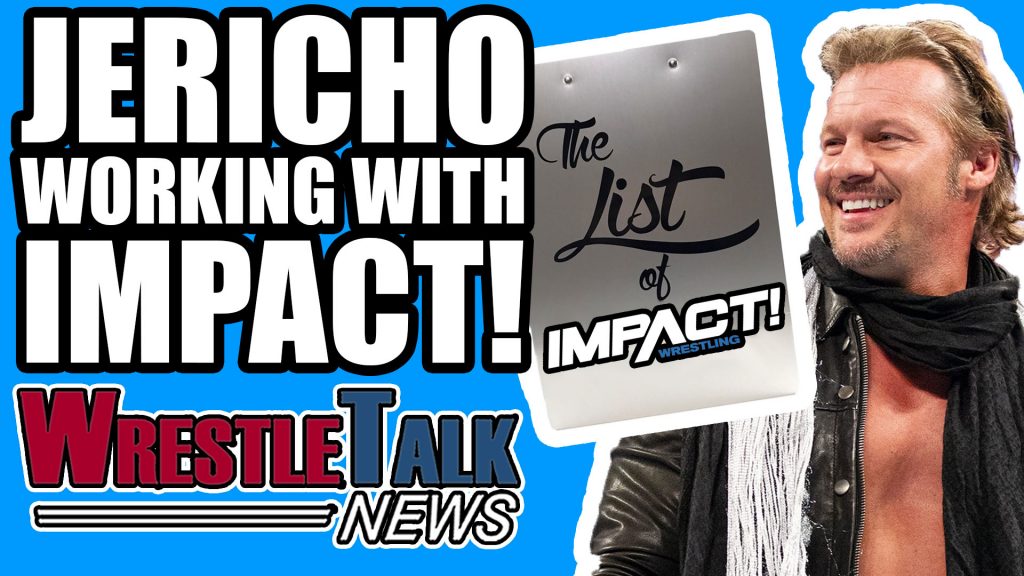 For more awesome WrestleTalk News Updates and video content SUBSCRIBE to our YouTube channel HERE
Beer Money Reunion?
Bobby Roode hasn't been the GLORIOUS success we all thought he would be on the main roster. After holding the NXT Championship for 203 days, being the developmental promotion's top heel with one of the best entrances in all WWE, Roode appears to have just been called up to smile. That's Finn Balor's gimmick, Bobby.
Enter Roode's former TNA tag partner, the currently unsigned James Storm, with an idea to change that all around – replying to a tweet about reviving their old Beer Money team:
"?…. That would make for some Glorious BeerMoney. And a lot of Merch MONEY ?"
https://www.youtube.com/watch?v=D7HpuUN3fUQ
Storm left his longtime home Impact Wrestling in November last year, and it's heavily speculated he'll eventually make his way to WWE. But the promotion he leaves behind is undergoing a significant and rather exciting overhaul under the creative direction of Don Callis and Scott D'Amore. And the latest stage in TNA version… what update are we on now? Jarrett, Russo, Dixie, Hogan – wow, that was a bad time, Corgan…
TNA version 19.0.1… is now in full collaboration mode.
Chris Jericho Working With Impact Wrestling
This all began at the start of the week when one of Impact's top heels Sami Callihan cut a promo about how he'll cause a ruckus anywhere, as a way to hype his 'Fight in the Woods' match against Eddie Edwards on tonight's episode.
He said he doesn't care if it's in the woods, if it's at All In, he doesn't even care if it's the Chris Jericho cruise.
"…a cruise I didn't even get booked on, which is bulls***. What are you guys, afraid? Chris Jericho, are you just afraid of Sami Callihan? Ring of Honor, are you afraid of making money with The Draw, Sami Callihan? …The way I'm looking at it right now, the only bigger bitches than Impact management is Ring of Honor and Chris Jericho."
A promo which Jericho himself replied to on Twitter, tagging both Ring of Honor and Impact: "Hmmm …now this is interesting."
Impact Wrestling Wants Everybody
And 'interesting' not just for Jericho's involvement with Impact, but also because of the potential interpromotional series with Ring of Honor. Following up on Callihan name dropping ROH, Impact co-executive vice president Callis teased on his Killing the Town podcast:
"Impact vs Ring Of Honor could be very interesting and I'll be interested to have some internal discussions about who we might take on that cruise."
It's a fascinating direction for the once-flailing promotion, with Callis using his real-life friendship with Jericho, and his position as New Japan's English language colour commentator, to make Impact relevant again. They've already announced Bullet Club member and New Japan Best of the Super Juniors finalist Taiji Ishimori for their Slammiversary show, and Don's ambitions don't stop there.
During Impact's recent press conference to hype that show, SEScoops asked Callis if there are any Canadian wrestling prospects he'd be interested in signing. Which he answered with two of the hottest names in wrestling:
"There's a young Canadian kid I like, we'd love to sign him, his name is Kenny Omega. Another is Chris Jericho."
For more awesome WrestleTalk News Updates and video content SUBSCRIBE to our YouTube channel HERE