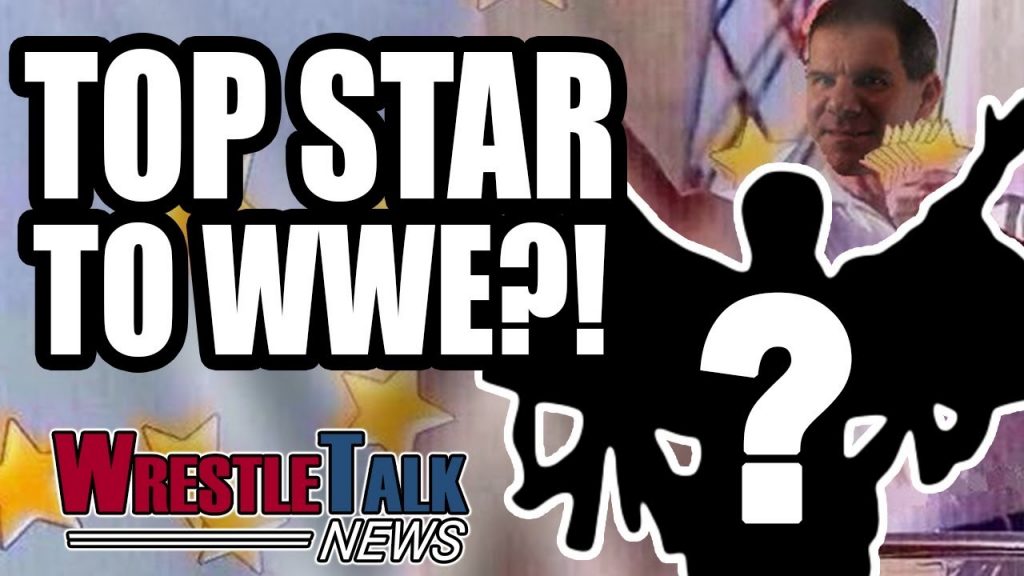 For more great WrestleTalk News Updates and video content and to join our PULL TRICKS FOR SIX (Hundred Thousand Subscribers) please SUBSCRIBE to our YouTube channel HERE
New Day Vs Kenny Omega & Young Bucks
WWE stars The New Day are set to do interpromotional battle with New Japan's The Elite  today!
Xavier Woods and Kenny Omega have a long running Street Fighter V rivalry, and they're currently drawn at one win apiece over the last two years. And in what feels like an alternate Universe, where Vince McMahon plays well with other wrestling companies, both WWE's website and now their YouTube channel have heavily promoted the New Japan stars involved.
For today's rubber match at the E3 video game convention, Omega and Woods have enlisted their wrestling super friends for a Team Battle Exhibition, with Xavier being backed up by his fellow New Day faction members, and Kenny choosing IWGP Heavyweight tag team champions the Young Bucks.
But Woods might be going in with a slight advantage…
Xavier Woods Wins Charity
…because he's just racked up a significant amount of karma points.
Xavier and his partner CDNThe3rd came 24th out of 50 teams in yesterday's first ever Fortnite Pro-Am Tournament, meaning he won $10,000 for Connor's Cure.
But make sure the action stays in the screen against Omega today, Woods…
Chris Jericho Shoots On One Winged Angel
…because taking the One Winged Angel sucks, as Chris Jericho told Inside the Ropes.
"The One Winged Angel on the chair really hurt. I'm not just saying it hurt like a joke, it f***** me up. It hurt my back to where there's still something that's not right, but whatever. I can never take that move again."
Thankfully, Jericho's figured out the best strategy to avoid Omega's One Winged Angel.
Chris Jericho In New Japan Details
Just don't go back to New Japan. Thanks for the tip, Brock!
Dave Meltzer has revealed on Wrestling Observer Radio that after winning New Japan's Intercontinental Championship from Naito at last Saturday's Dominion show – there will be "no Jericho for a long, long time. It's really interesting they put the IC title on him, because now that title's going to be iced for a long, long time."
Kenny Omega Vs Kazuchika Okada Star Rating
Speaking of Meltzer, his star rating for last Saturday's Kenny Omega vs Kazuchika Okada 2-out-of-3 falls match has been revealed in today's Wrestling Observer Newsletter as… 7 stars!
Stars for you, stars for you, stars for everybody!
So many Japanese stars, in fact, WWE is apparently going for one.
Meiko Satomura To WWE?
Possibly following in top Japanese wrestler Io Shirai's reported footsteps, Tokyo Sports are now claiming that her storied rival Meiko Satomura will also feature in WWE's Mae Young Classic tournament this Summer.
Well, at least that's what Reddit told me all those Japanese words said.
Satomura's match against Shirai in April is one of the best matches of the year so far, and a Mae Young Classic encounter between the two would really take WWE's women's tournament to the next in-ring level.
For more great WrestleTalk News Updates and video content and to join our PULL TRICKS FOR SIX (Hundred Thousand Subscribers) please SUBSCRIBE to our YouTube channel HERE
New Day Vs Kenny Omega & Young Bucks