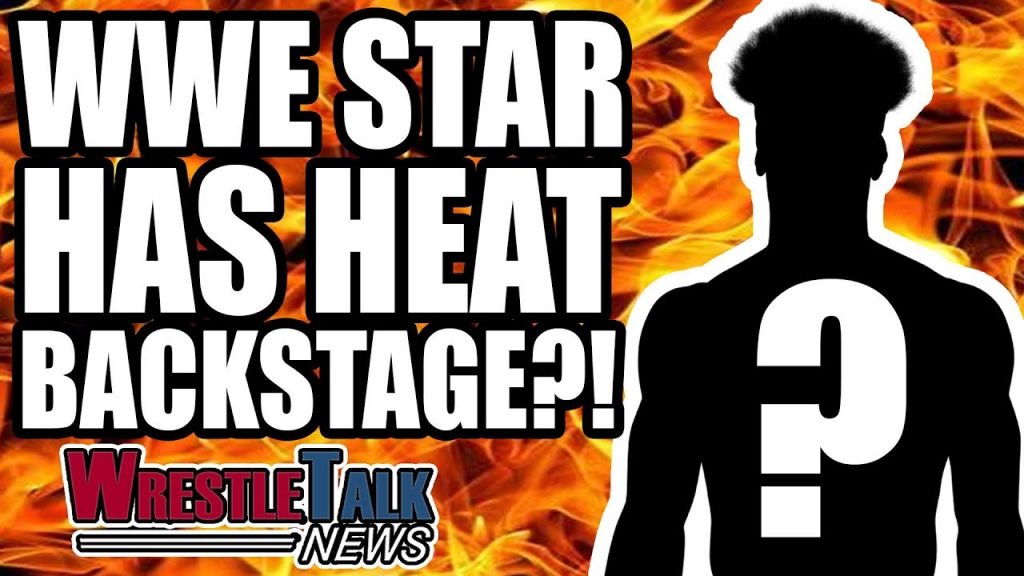 Velveteen Dream Backstage Heat?!
On wit news and if you cast your mind back to NXT TakeOver Brooklyn IV from Saturday night, which you may not remember considering SummerSlam lasted 70 years.
The Velveteen Dream came out with a bold statement scrawled across his buttocks that said 'Call me Up Vince'. 
Well After the show sports journalist Brad Shephard tweeted to say "I was told a few people in #WWE weren't happy about Velveteen Dream's tights once they found out.  Instant Heat." 
Like a fart in a lift. Instant heat.
Dream apparently heard that he was garnering some attention for his rear views and put out a now deleted tweet that said: "How we walk on eggshells in Dream's world."
It's not how you're walking on eggshells dude, but what your walking on them in.
While it seems Dream has been flirting with catching the ire of WWE's big kahuna, he's also caught the attention of his actual boss, Triple H.
When asked about the tights by Wrestling Inc Trips initially joked saying Dream has a friend named Vince who lost his phone. 
But if he's lost his phone what's he calling Dream on? Or is he just going to wear his own tights with a message and try and get on telly? Like a high effort form of texting? Just get WhatsApp for you desktop lads…
However, Triple H put joking aside and said Dream might not want a call from Vinny Mac, if that is who he meant.
"There are a couple different phone calls you could get from Vince McMahon. One you want to get, one you really don't want to get. So you have to be careful when you say, 'Vince give me a call.' Because you never know what kind of call you're going to get." 
Yeah because Dream has put himself in a position where there is a very real possibility Vince might ring up and ask 'what are you wearing?'
Anyway, zero fun Dave Meltzer waded in and out a stop to the silly chatter saying 'If the office didn't approve of them he wouldn't have worn them.'