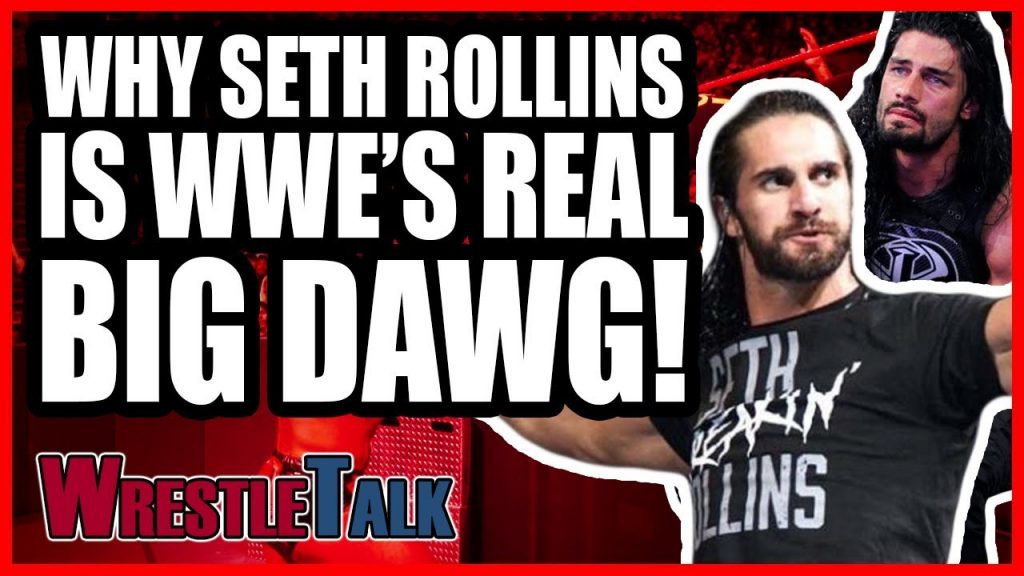 Kevin Owens and Braun Strowman in a steel cage! Why Seth Rollins is WWE's real Big Dawg! And Drew McIntyre did not have sexual relations with that sheep.
Roman Reigns & Bobby Lashley Brawl
Raw opened on Roman Reigns walking into Bobby Lashley backstage – a feud so hot that the crowd chanted for the Boston Celtics logo on the wall behind them . Kurt Angle told them to save it for their match at Extreme Rules, but he was too late – because it's time for WWE's patented Big Pull Apart Brawl For The Go-Home Angle Because We've Run Out Of Ideas.
All of the currently uninjured members of Raw's roster ran down – so about five people – to break the two apart. Even though I'm not into this feud, and the pull apart brawl has been overdone in the last year, this was exciting stuff – with Reigns hitting a spectacular dive to take out everyo-A wild Mike Kanellis appears! 
Nia Jax & Natalya beat Alexa Bliss & Mickie James
Ahead of their women's title match this Sunday, Alexa Bliss and Nia Jax faced off in a tag match… that was mostly just The Miz explaining what Extreme Rules is. Despite being attacked by Bliss with a kendo stick after pinning Mickie James, Nia looked awesome fighting back and snapping the stick across her knee.
Kevin Owens & Braun Strowman In A STEEL CAGE!
After being pushed off the stage in a porta-potty last week, revealing Kevin Owens actually poops the colour blue, KO found sanctuary in Kurt Angle's office away from his tormentor Braun Strowman. Angle eventually put him and Strowman inside a Steel Cage for Extreme Rules – a stipulation that actually makes sense considering Owens keeps trying to run away.