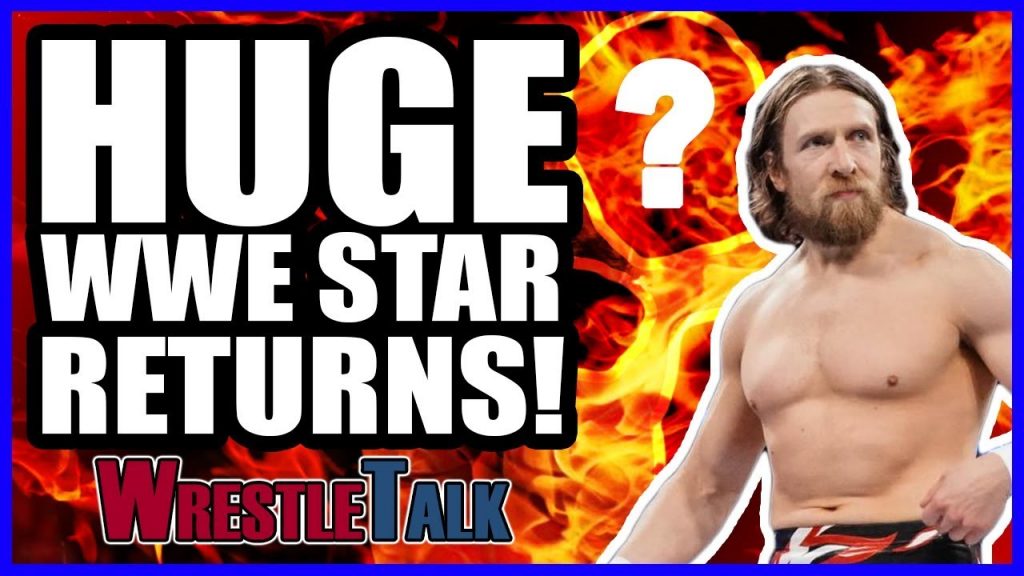 HUGE WWE STAR RETURNS!
A huge WWE star returns! And they reform a tag team! And the streak of pointless NXT call ups continues on the blue brand.
The Miz opened Smackdown Live with an edition of MizTV featuring the Bludgeon Brothers, where he recapped what happened last week and then offered Harper and Rowan a spot in the new Miztorage or roles in Ruff Ruff Ref. I'd take the film, lads. The Brothers start to move on Miz, when Daniel Bryan interrupted and challenged either man to a match, which Harper accepted. This was a good opener to the show, keeping the plate of Miz vs. Daniel Bryan spinning, while continuing the feud between Bludgeon Brothers and Bryan, and setting up that Harper and Rowan are not affiliated with The Miz.
Rusev def. Xavier Woods
After blitzing pancakes into a smoothie backstage, Xavier Woods took on Rusev in an excellent showcase match for the new number one contender to AJ Styles. There was a cute moment where Big E held up a speech bubble to Rusev that said "ouch" but Rusev dominated in the end and locked in the Accolade for the win. This was all good stuff. It showed that while Rusev Day can be a comedy act – and are still definitely heels – Rusev has a lot of intensity to make him a credible challenger for the WWE Championship.
Glow Meets Glow
Backstage Lana and Naomi were arguing about dancing when the cast of Netflix's Glow showed up. And, wait a second Johnny, I think they're going to attempt some sort of world record. Can they do it? They've been training really hard for this moment. Can they… can they! Yes! NINE SMACKDOWN WOMEN STANDING IN A ROW. Hot damn! NINE!! The camera can barely keep them all in shot there's so many! Congratulations! This was a fine little segment that teased a team-up of Lana and Naomi because… sure why not… and ended with the tremendously talented Alison Brie doing a Police Squad-esque freeze frame joke. Interesting that Kia Stevens – who stars in Glow and was a former wrestler , even entering the Royal Rumble – was not in this segment. Seems like it would have been a good chance for a comedy match to promote the show.