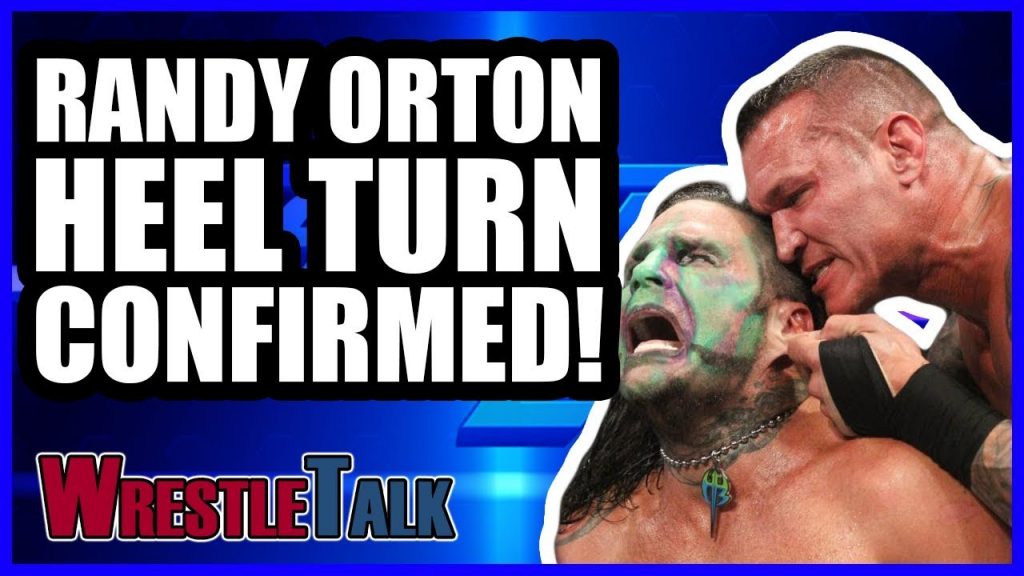 Andrade "Cien" Almas gets an actual match! There's trouble for Rusev Day! And Randy Orton's heel turn is complete.
Jeff Hardy Makes Promises
Jeff Hardy kicked off this week's show with the shortest opening promo in wrestling history. Seriously he was only out there for like 4 minutes – it was great! He made references to Delete, Broken and Obsolete, and promised he would win back his United States Championship match in the main event tonight. Shinsuke Nakamura cut a quick promo backstage calling Jeff a sad clown and ended with his new awesome catch phrase: God bless America. Nakamura is very, very good.
AJ Styles def. Andrade "Cien" Almas
After months and months of either not being on the show – or being on the show but doing nothing at all – Andrade "Cien" Almas had his first big match on Smackdown Live against the WWE Champion AJ Styles. This was fantastic. It put Almas over as an equal to Styles and worthy of being in the main event – and Styles locking in the Calf Crusher from outta nowhere put over the idea that on a different day this could have been an Almas win. Considering that Almas got zero reaction when he came out, but the crowd popped for his nearfalls says a lot of how good this segment was – and how great AJ is as a babyface. Big fan of all of this.