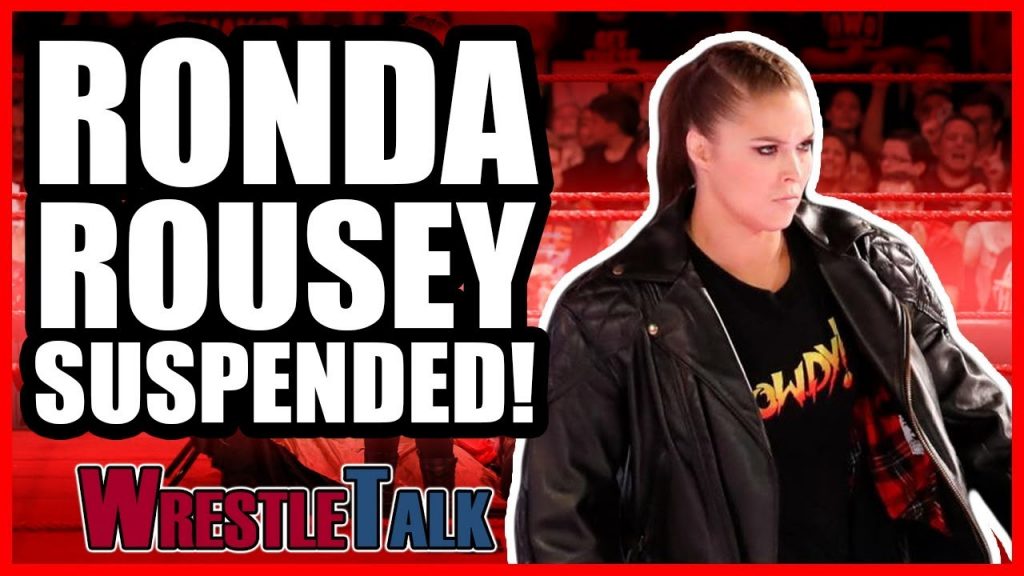 For more incredible WrestleTalk News Updates and video content and to join our PULL TRICKS FOR SIX (Hundred Thousand Subscribers) please SUBSCRIBE to our YouTube channel HERE
Ronda Rousey suspended! We've got a new Intercontinental Champion! And Bo Dallas is really good at cosplaying as his brother!
Ronda Rousey Gets Suspended
After a video package recapping Alexa Bliss' Money in the Bank win and cash-in the previous night, Kurt Angle opened the show with extra happy floppy wrists because Raw got both beefcases. Which will hopefully get Undercover Boss Stephanie McMahon off his back. Wait a second… Baron Corbin's also got new hair. Just how undercover is Stephanie being? 
Bliss pointed out that everything she did at Money in the Bank was legal, but that didn't stop Ronda Rousey's super mean face. Alexa then went onto do the standard WWE thing where the heel talks forever and the babyface just stands there and takes i- OH MY GOD RONDA'S ATTACKING ALEXA! RONDA'S ATTACKING KURT! RONDA'S ATTACKING BOTH ALEXA AND KURT WITH THE BEEFCASE! RONDA'S ATTACKING REFEREES! Ronda even beat up a table.
This is how you book Rousey. Not with 'gee Nia, do you really think I'm good enough to face you' or smiling high fives down to the ring. As an absolute ass kicker. This is the best non-wrestling performance she's had in WWE so far, and the crowd went crazy for her.
Kurt ended up suspending her for 30 days. Hopefully she turns up next week Stone Cold style and continues to beat everyone up.