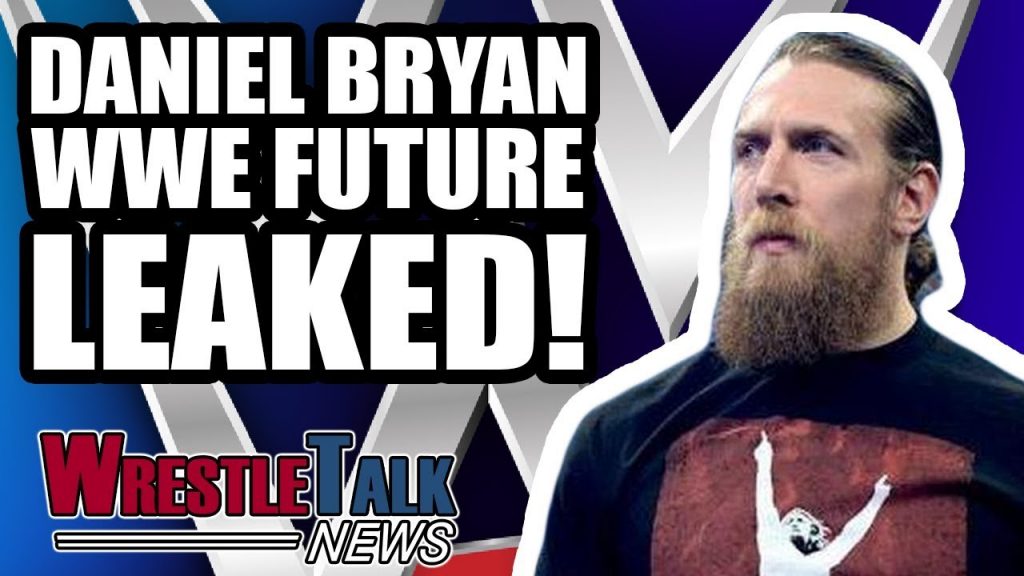 WWE Stars RETURN To NXT! Daniel Bryan WWE Future LEAKED! by Oli Davis
Buy Your Wrestling MediaCon Tickets Now!
Not only to Support WrestleTalk. But also for my sweet dance moves that you'll be able to see live onstage at Wrestling MediaCon this Sunday. Buy your tickets HERE, my fan!
At the start of this year, it was heavily reported a top WWE star might leave the promotion so he could return to wrestling for All In, Arena Mexico and events like MediaCon – but now it appears that speculation can finally be put to rest…
Daniel Bryan WWE Future Leaked
…because Daniel Bryan is now all but set to resign with WWE.
Bryan was forced into an early retirement in 2016 due to multiple concussions, but managed to get medically cleared by various doctors afterwards thanks to experimental treatments. There was only one man's opinion who mattered, though, WWE doctor Joseph Maroon – who was the one responsible for letting him return to the ring.
While out on the sidelines, Bryan was very vocal in interviews about wanting to wrestle again. And if WWE didn't let him, he'd just leave the company and return to the independent scene. Because Daniel Bryan gives zero… Terry Funks.
This even got to the point where Cody Rhodes began teasing him vs Bryan for a match at All In, and there were reportedly discussions in place to make that happen. But Maroon ended up clearing Bryan in time for WrestleMania 34, and those plans were dropped.
But despite being able to wrestle in WWE again, Bryan had not resigned with the promotion, and his contract expiration date was approaching on September 1st – coincidentally the same day as All In. And Bryan had said in interviews how "interesting" the wrestling world is right now, teasing a possible return to the indies.
The latest Wrestling Observer Newsletter now writes, though, that "Daniel Bryan just signed his new contract so they've agreed on terms. As of 9/3 it was not official since WWE hadn't signed it, but that's a formality and it should be official very soon if not this week. It's been pretty much a given now for several weeks that he wasn't going anywhere for a number of reasons."
Pro Wrestling Sheet have confirmed the report, adding that their sources tell them "it's a multi-year deal."
Wait a second… No, it can't be. I think it is! The counter has heard its call, and it's here to update us on how many f**** Daniel Bryan now gives. He's re-signed. His getting to work with his wife, Brie Mode. Daniel Bryan now gives… one f***! Daniel Bryan gives a f***-.
My Dan.
But while we now know what's going on with Bryan…