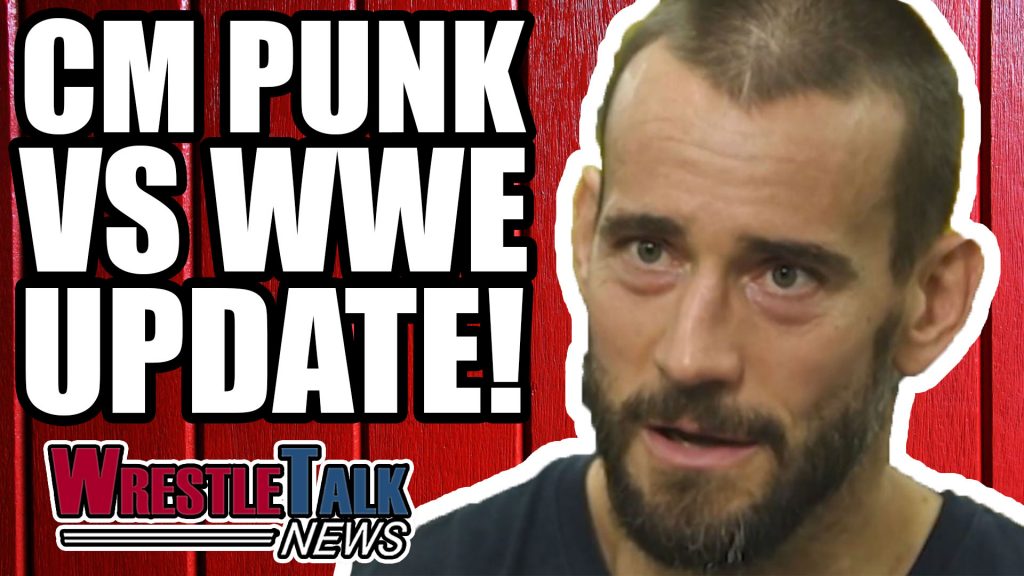 For more fantastic WrestleTalk News Updates and video content SUBSCRIBE to our YouTube channel HERE
A Wild WWE Superstar Appeared!
A wild WWE superstar has appeared… in a CHIKARA wrestling promo!
A Cesaro spotted in the wild! Because when he's not setting the bar with Sheamus in WWE, he's hanging around in car parks.
Perhaps Cesaro was really hanging around indie wrestling shows because WWE are reportedly on their latest talent raid on other promotions.
WWE Approaching MLW Talent?
Similar to how WWE accelerated their UK Tournament plans after learning the UK wrestling show World of Sport was about to be revived – both with the original tournament in January 2017, and now with the Royal Albert Hall taping next month – the latest Wrestling Observer Newsletter is reporting WWE are targeting US talents who are signed with Major League Wrestling.
MLW was originally founded by Court Bauer in 2002, which ran for two years in the wake of WWE buying up all its major competition, and featured the early incarnations of Christopher Daniels, Daniel Bryan, Roderick Strong, and more. The brand then morphed into a wrestling radio network.
The live event version was revived last year, though, and they've since been able to secure a TV deal with beIN Sports, where their programme MLW: Fusion debuted last month – which appears to be the catalyst for WWE approaching their already contracted talent.
The Wrestling Observer notes WWE have become "aggressive" about trying to sign MLW wrestlers, which is "interesting because the key guys MLW is relying on have signed contracts." WWE reportedly took a similar approach to Ring of Honor talents last year with Adam Cole, Kyle O'Reilly and Bobby Fish, but ROH stood up to Vince McMahon and accused them of contract tampering, scaring WWE away and delaying the moves for 6 to 9 months.
Apparently the MLW contracted wrestlers told WWE they were already signed for multiple years, but "WWE told the wrestlers they should still come to a tryout and be around the system". Which is the talent poaching equivalent of inviting someone to come over, watch Netflix and chill.
Speaking of legal battles and people who have wrestled for MLW…
CM Punk Vs WWE
…there's been an update on CM Punk's legal battle against WWE Dr Chris Amann. Because Punk did appear on MLW's early-00s show. You're damn right that's a good segue.
In his infamous shoot interview episode on Colt Cabana's Art of Wrestling podcast, Punk accused Amann of misdiagnosing a staph infection and medically cleared him to wrestle despite being injured. In response to those comments, Amann filed a lawsuit seeking $1 million in damages.
WWE then released a statement saying they were unable to find any evidence of wrongdoing on Amman's part, and Punk has since accused WWE of funding the lawsuit as another way to get back at him.
Almost four years later, Pro Wrestling Sheet are reporting the trial was meant to start this week, but their sources say it's been delayed "because both sides are discussing a possible settlement".
The Wrestling Observer, however, notes "that the Punk side was very strong in wanting this to go to trial, even though his side is the one most at-risk from a jury verdict" – likely because a win would be a "huge moral victory for him and a vindication… the defense (Punk's side) has worked long and hard on building a case for trial. Anything is possible but the defense is ready and prepared for a jury trial."
I'm more interested in the less moral, pettier victories though – like Punk turning up at All In!
For more amazing WrestleTalk News Updates and video content SUBSCRIBE to our YouTube channel HERE