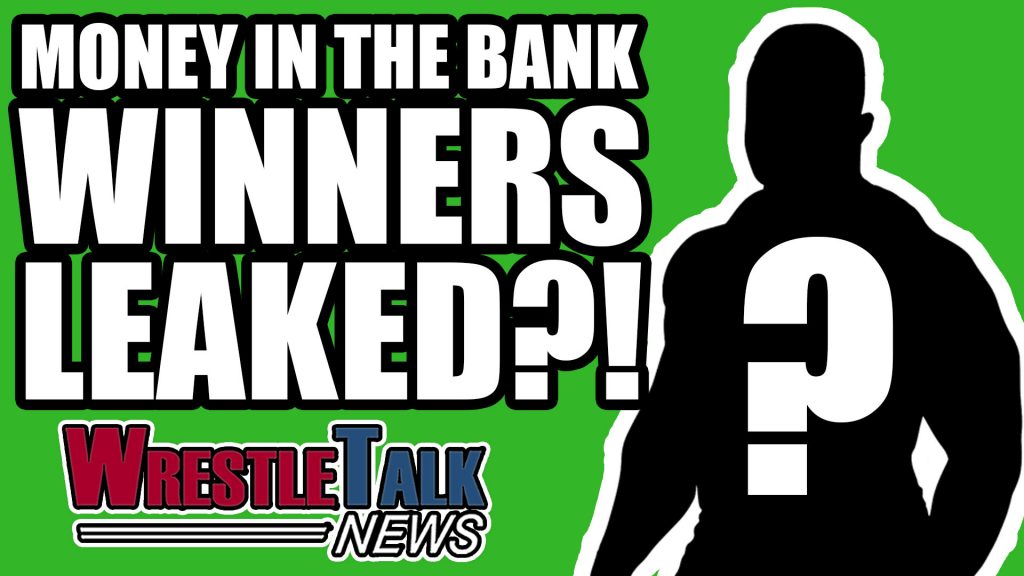 For more superb WrestleTalk News Updates and video content SUBSCRIBE to our YouTube channel HERE
Sheamus The Dog
And as I can tell you from working with my best friend forever Luke Owen – who's still my best friend despite all the weirdness over the last week and a bit… I mean, how many times can a guy maniacally laugh and make kidnapping jokes? – there's nothing better than being around your buddies as much as possible.
WWE wrestler Rusev seems to agree, as he's revealed who his best friend is in an interview to TV+, which appears to be Bulgaria's version of Between Two Ferns:
"Sheamus! No… I'll have to say Lana first, because she's gonna get mad at me if I don't. After her, It's Sheamus."
What about Aiden English?
Rusev went onto explain how they got so close:
"I think our friendship might have happened when we were in League of Nations. But I'm sure that my visit to his home in Ireland gave the start of our friendship. Now he lives 5 minutes away from my house in Nashville."
The two are such good friends now, Rusev revealed that his family pet is named after the Celtic Warrior:
"My parents named our dog after Sheamus and he was very honored. It was very emotional for him and even cried."
Speaking of making a WWE wrestler your bitch… how's that for a segue! 
Daniel Bryan Talks Titus WorldSlide
Daniel Bryan has spoken to Inside the Ropes' Kenny McIntosh about being in the ring with Titus O'Neil at the Greatest Royal Rumble immediately following his much-mocked trip on the way to the ring.
I was in the ring, and keep in mind I had been in the ring for a long time. I didn't know anything had happened. Titus slides into the ring and punches me in the face, like really hard. He's got these big, huge hands and he's just like 'BOOM!' I'm like 'Woah, what happened?' I was like enraged and I was was going to kick him in the face. And then I glance up and you see the 'tron and they played it like twelve times in a row of him tripping and falling and sliding under the ring. I'm like 'you know what? I understand. I'm going to go over here. I'm gonna leave him be."
Bryan missed out on qualifying for Money in the Bank this week when Samoa Joe choked him out.
WWE Money In The Bank 2018 Winners Leaked?
And according to a new report from WrestleVotes, The Samoan Submission Machine is now well placed to go onto win the coveted briefcase.
"Texting With A Source regarding MITB winners. Said plans aren't locked in, but at last check, source said it's looking like the men's winner is coming from Smackdown, women's winner is from RAW. Don't take as fact, as plans always change but that's the feeling as of now. #TWAS"
If those plans stay in place, this means the women's match winner would be one of Raw's Alexa Bliss, Ember Moon, Sasha Banks or Natalya – with the latter having a ready made feud with 'best friend forever' Ronda Rousey if both win their Money in the Bank matches – and the men's winner being either SmackDown's Samoa Joe, The Miz, Rusev or a member of the New Day.
As for which member of The New Day it'll be, PWInsider have apparently heard the faction will choose Big E to compete in the ladder match – which makes sense given his two pinfall victories over The Miz on the last two episodes of SmackDown, and their previous report that WWE are planning to give him a big singles push.
WrestleCrate.co.uk Discount Code: 'WTTV'
As a special treat for the SWAFT Nation, if you visit WrestleCrate.co.uk and use the discount code WTTV, you'll get a free DVD or autograph in your first box! WrestleCrate is a monthly mystery box full of loads of wrestling goodies, which has items from the biggest promotions in wrestling.
For more superb WrestleTalk News Updates and video content SUBSCRIBE to our YouTube channel HERE