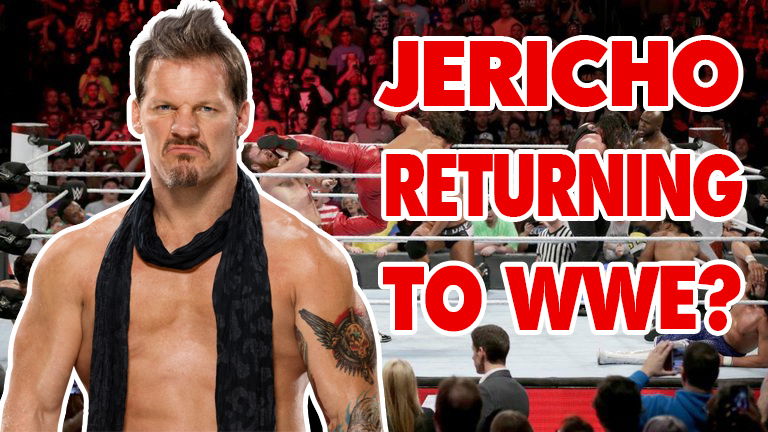 He's competed around the world in almost every major wrestling promotion. He is a singer, wrestler, event organizer, multiple WWE World and Intercontinental Champion and self-professed "greatest of all time". In short, Chris Jericho truly has done it all.
In an interview with Milwaukee Mag promoting Fozzy's 'Judas Rising Tour', Jericho talked about his musical aspirations, his professional wrestling career, the freedom that comes with working for the WWE and his upcoming wrestling cruise expedition which promises to be an experience. If only I had tickets. Below are some of the highlights from the conference.
Jumping straight into the thick of it, reporters asked 'Y2J' what it was like to finally have the freedom to do what he wanted within the industry without a full-time WWE contract. This comes after Jericho appeared for New Japan Pro Wrestling, wrestling Kenny Omega and attacking Tetsuya Naito in an angle that was dropped.
"I don't do things for money anymore. I do it because I like to do it. It's a good place, man, to do whatever I want to do and to enjoy all these different projects and make sure that fans can continue to get a lot excitement out of what I do. It's very important for me to make sure people can never pin down what Jericho is going to do next."
Whilst it's somewhat peculiar that he refers to himself as "Jericho", it raises a smile that after all of his years between the ropes the real-life Chris Irvine no longer takes on projects for financial gain. His sole motivation is the excitement of fans. If only all professional wrestlers had this same mindset.
The conversation quickly turns from the squared circle to the music industry and Jericho's band Fozzy. Bringing to light their newest album 'Judas', the question/fact arose that the ensemble has found a new level of success with the release:
"It's really cool to see the opportunities we're getting, all based on the single 'Judas'. Now that the album is out and those songs are as good, if not better than 'Judas', Fozzy has been taken to a whole new level. It's really exciting for us because we're ready for it and will put our band toe to toe with any other band on the planet, including Metallica, the Rolling Stones or any entertaining rock and roll band that makes sure everyone has a good time."
It has been known for some time that Jericho's commitments to Fozzy have lessened the time he's been able to spend in the ring. The venture will have its detractors, yet most will be happy for the man who has spent his life entertaining us that he no longer has to rely on the grappling game to keep him busy. 'Judas' was used as the theme tune for NXT TakeOver: Chicago 2017.
Lastly came the query about the 'Chris Jericho Rock N' Wrestling Rager' cruiser that the former World Heavyweight Champion has funded and organized. The premise will be a wrestling show on a cruise liner. Interestingly, Jericho went to Triple H in an attempt to secure NXT talent for the show but the request was turned down. When asked what the venture meant to him, 'the Ayatollah of Rock and Rolla' said:
"Fozzy played the KISS Kruise a couple years ago, and the moment I got off the boat I knew I wanted to do my own rock and wrestling cruise. It took me two years to get it up and running, but it's really exciting. It's a big gamble and there's a lot at stake. But we're on a solid pace, and if all goes well we'll get ready for number two next year. I want it to be an annual destination vacation for anyone that appreciates and enjoys what I enjoy, which is wrestling and podcasts, paranormal, comedy, great rock shows and everything in between."