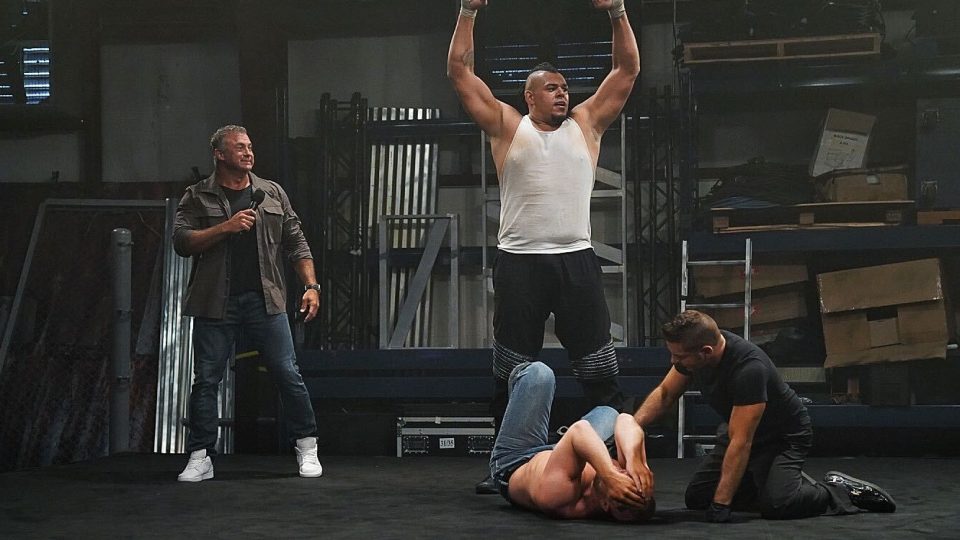 Raw Underground is definitely one of the more unique concepts in recent memory. It has been a week since Shane McMahon returned to the show to introduce his new idea and now we have a bit more detail on what thoughts were backstage.
MVP recently did an interview with Newsweek where he revealed what a shock the concept was to them. He also mentioned that he thought the idea was cool and is excited to see what happens. Here is the quote:
"It was a shock for us, too. Shane McMahon explained to us the concept of what they wanted to do and I thought, 'Wow, that's pretty cool,' and you know, we're all competitive athletes in combat sports so it was like, 'Yeah, OK, that's right up our alley.' Creatively it was just go in there and beat people up and that's what we do. We did and it worked out wonderfully and we've gotten a lot of positive feedback.

Overall, the reaction to RAW Underground has been favorable and, of course, the Hurt Business going in there and wrecking shop, that's also been pretty favorable. I'm stoked. I'm excited to see what happens with RAW Underground going forward because it's just a different sight with a different flavor, different vibe and it seems pretty cool. I think people who weren't initially sold on it, I think anything that is new sometimes takes a little getting used to. I liked it right away."
The Fight Club-esque concept has seen shoot-style fights in a grungey setting. We do not know what the long-term idea is for the concept or if there even is one.
What do you think of Raw Underground? Let us know on Twitter!