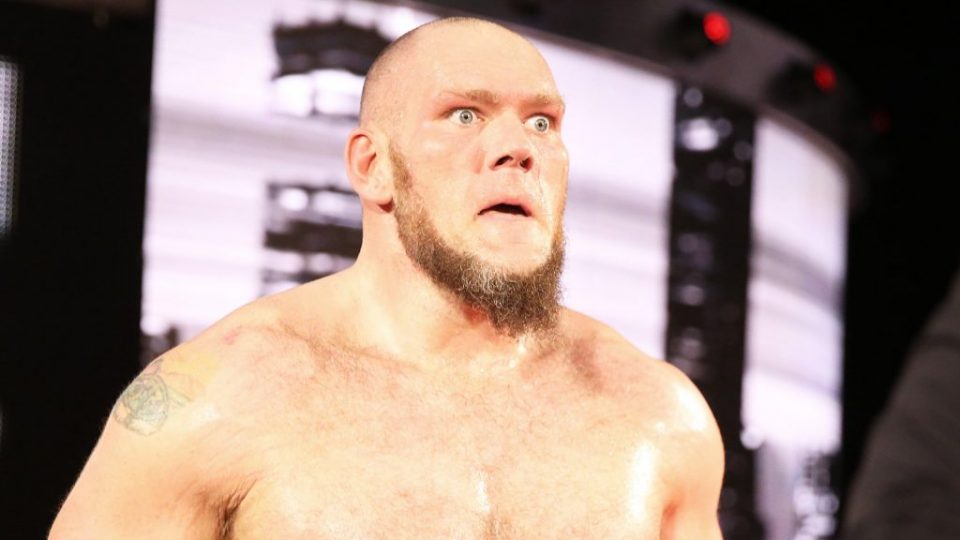 Update: Lars Sullivan has now opened up about being released by WWE, which you can read more about at this link.
It was recently reported that Lars Sullivan was quietly released by WWE last month. While the NXT graduate became very controversial during his WWE tenure, the reason for his firing was unknown.
As per Dave Meltzer, the reason for Sullivan's WWE release was not due to creative limitations. On the Wrestling Observer Forum, Meltzer noted that Vince McMahon wanted to push the former Performance Center talent. He also reported that despite the approval from McMahon, Sullivan no-showed TV.
Sullivan did something similar in 2019, when he was meant to set up a match against John Cena. He was meant to ambush Cena at Royal Rumble to set up a WrestleMania program, but these plans never came to fruition, after Sullivan went home after having an anxiety attack.
After a series of racist, homophobic and derogatory remarks made by Sullivan years prior were discovered on a bodybuilding forum, he became a very controversial figure. While he was fined $100,000 by WWE, many fans found it hard to look past Sullivan's past actions.
Lars Sullivan suffered a knee injury in 2019 which kept him off TV for close to a year, and subsequent attempts to bring him back to TV in 2020 failed, and he was quickly taken off TV for unknown reasons.
WWE is still yet to release an official statement on his release, and hasn't updated his website profile since his SmackDown move. It is suggested that he didn't leave WWE on amicable terms, given the lack of WWE wishing the competitor luck on his future endeavours.
Stay tuned to WrestleTalk.com for further news on the release once it becomes available.
What are your thoughts on the above story? Let us know in the comments on Twitter or Facebook.