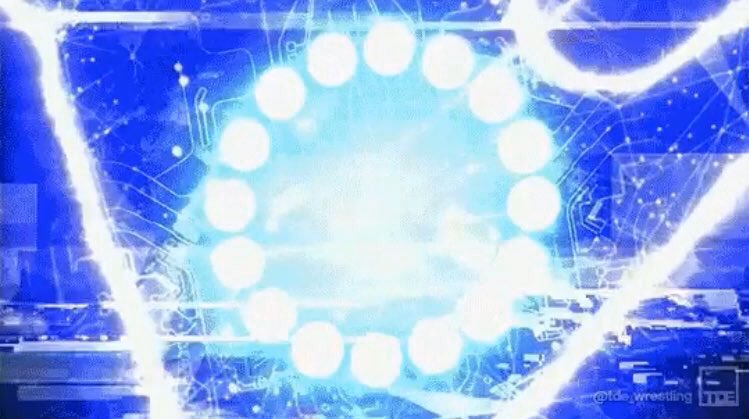 For weeks on SmackDown, we've been seeing the weird cryptic screen glitches messages interrupt each of the Mandy, Otis, Dolph, and Sonya segments. Tonight, the angle revealed the truth behind the Otis and Mandy misunderstanding.
After Tucker and Dolph Ziggler ended in a disqualification, Dolph was going to attack Tucker with the steel steps. Before he could hit tucker, Mandy Rose and Sonya Deville made him stop.
Otis then came out to check on Tucker. Then the screen glitch hit again.
"The truth will be heard."

A mysterious stranger reveals WHO really texted @otiswwe during Valentine's Day… @SonyaDevilleWWE! #SmackDown pic.twitter.com/JsPRoJMTAS

— WWE on FOX (@WWEonFOX) April 4, 2020
A mysterious video package hit on the jumbotron. It said the truth will be heard. Then what appeared to be a hacker appeared on the screen. The hacker then hit enter on a keyboard in front of a set of computer screens.
Footage began playing of from security style cameras of Sonya Deville stealing Mandy's phone and texting Otis. Sonya then deleted the messages and collaborated with Dolph.
Dolph and Sonya concocted a plan to screw Otis over and keep Mandy from getting involved. There was no motivation given for why Sonya would do this, but Mandy was pissed.
The hacker figure looked like it could have been Mustafa Ali, which many have theorized it was because of the similarity of the light on his glove and the light in the videos.
What has @SonyaDevilleWWE done?!?! #SmackDown @otiswwe @WWE_MandyRose @HEELZiggler pic.twitter.com/xhNbYN3xzp

— WWE (@WWE) April 4, 2020
An easy explanation for how he came to have these spying skills would be that he received training while being a police officer.  However, WWE often doesn't go with easy explanations.
There was no confirmation on it being Ali, but it certainly gave off a Batman anti-hero vibe. Not everyone believes it was Ali though. Some folks on Twitter are speculating it was a female.
Stay tuned to WrestleTalk for more on this story.