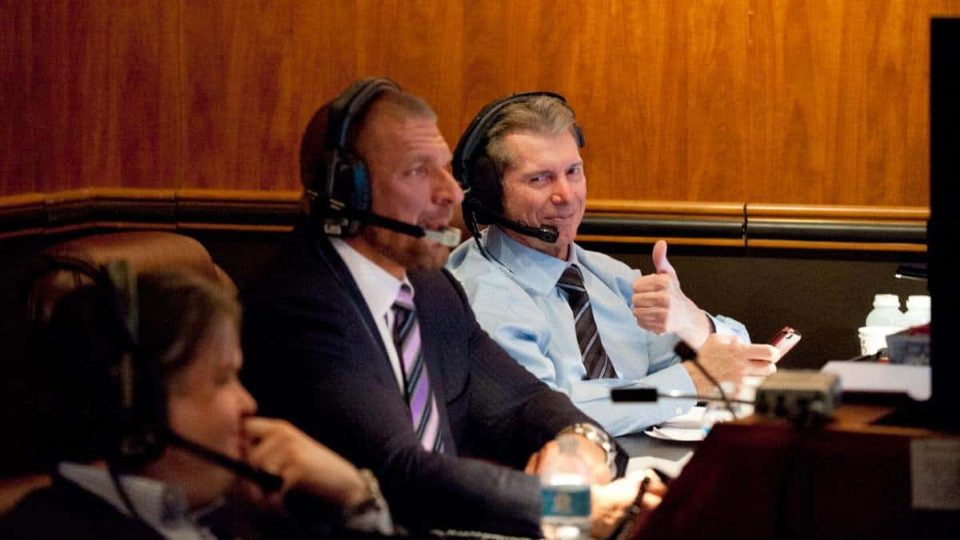 Things might be shaking up on WWE's yellow brand as it appears as though Vince McMahon has started to take a bit of an interest in the product.
It was reported about a week ago that McMahon may have been looking to start having more influence on NXT in an attempt to improve viewership and TV ratings, and if you watched last night's show, there were a few moments that may have indicated that was the case.
Dave Meltzer said on Wrestling Observer Radio:
"NXT it's obvious to me that Vince has taken interest in it. We had a throw up scene. We had a build for, you know, they're really building for the championship thing on TV in particular, the winner take all."
The throw up scene referred to involved Robert Stone, who has become a drunken mess after his only client in the Robert Stone Brand Chelsea Green fired him as her representative, which we exclusively reported is because she's been discussed for a main roster call-up. You can see the segment in the video below.
The NXT Championship picture is really heating up too. We had an 'everyone comes to the ring and asks for a title shot' segment last night, which resulted in two big announcements. Next week, Keith Lee will defend his NXT North American Title against Finn Bálor and Johnny Gargano in a three-way, with the winner going on to challenge Adam Cole in a 'winner takes all' match for both titles on July 8.
Is this evidence that Vince McMahon is starting to meddle with everyone's favourite WWE show? And is that a terrible thing? Let us know your thoughts.
Quote: Ringside News