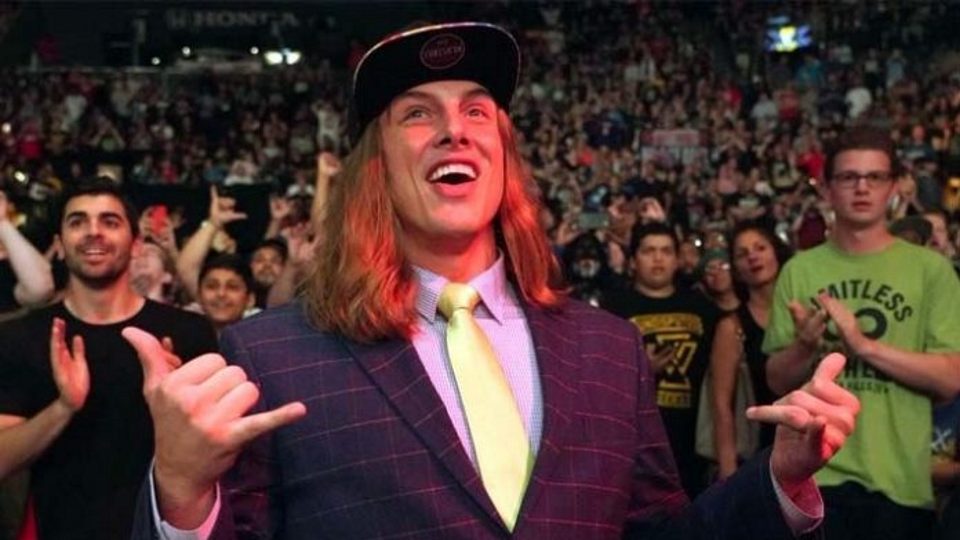 NXT star Matt Riddle is one of the most exciting prospects in WWE's developmental system.
Riddle, who has been going at it with WWE Hall of Famer Golberg on social media, possesses the charisma and in-ring ability to make it as a true main eventer on either Raw or Smackdown.
Speaking on the latest Wrestling Observer Radio, Dave Meltzer discussed why WWE decided to sign Matt Riddle after initially having reservations about offering him a contract:
"Look, Matt's one of those guys who should be on the main roster now and be a Superstar, but who knows how this thing works out. WWE was afraid of Matt because of the pot and they were at a point where they were never gonna sign him and New Japan wasn't going to sign him for the same reason and all of a sudden New Japan was like 'Okay we're gonna sign him,' and then all of a sudden WWE wanted him."

"Because I think everyone knew that he could blow up and you know it was like 'If he's not going to New Japan — and AEW didn't exist at this point — then we don't need to sign him.' It's like do we want another Kenny Omega to come along. Not saying he is Kenny Omega, cause he's not, but there is potential there because he's only been in the business for a couple of years and he's got unique charisma. We'll just have to see what happens to Matt's career, but he's definitely someone everybody talks about."
This news comes after it was reported this week that NXT, Matt Riddle's current home, will be moving over to the USA Network as early as next month. The show is not only expected to be live, but will also likely double in length.
Stay tuned to WrestleTalk.com for more information on the matter.