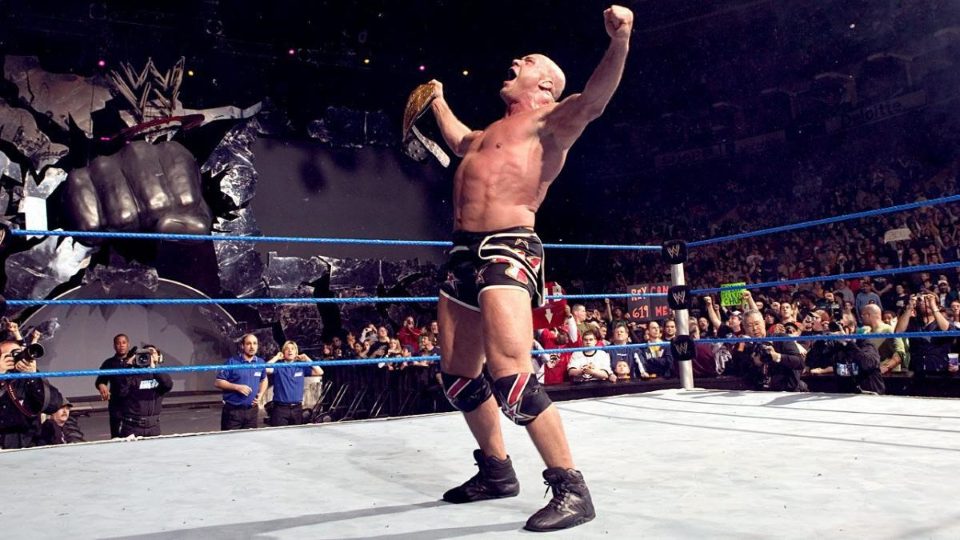 SmackDown has been one of WWE's biggest brands for almost twenty years. Since the debut of the show in 1999, SmackDown has had hot years where it was the best pro-wrestling show in the world, and it has had years where it may as well have not even existed. Despite WWE often neglecting their "B-Show," SmackDown has often featured the biggest stars in the company as well as being the breeding ground for young stars to break through.
Through two brand splits, the presentation of the show has gone through drastic shifts. In 2002 the emphasis was put on top level wrestling with the 'SmackDown Six' (Edge, Rey Mysterio, Chris Benoit, Kurt Angle, Eddie and Chavo Guerrero), then the brand focused on long-term programs such as the Rey Mysterio vs. Eddie Guerrero rivalry and the La Familia storyline.
With some exceptions, the turn of the decade involved SmackDown taking a backseat to Raw. Upon the return of the brand split in 2016, SmackDown became a pushed brand once again behind stars like AJ Styles, Randy Orton and Becky Lynch.
In this list we will break down the 10 greatest SmackDown wrestlers of all time. The wrestlers that have been chosen are the ones that we feel are most associated with the blue brand and have had the biggest impact on the show as a whole. If you disagree with the choices made on this list you can feel free to let us know in the comments below who you believe are the 10 best SmackDown stars of all time. With all that out of the way, let us begin.