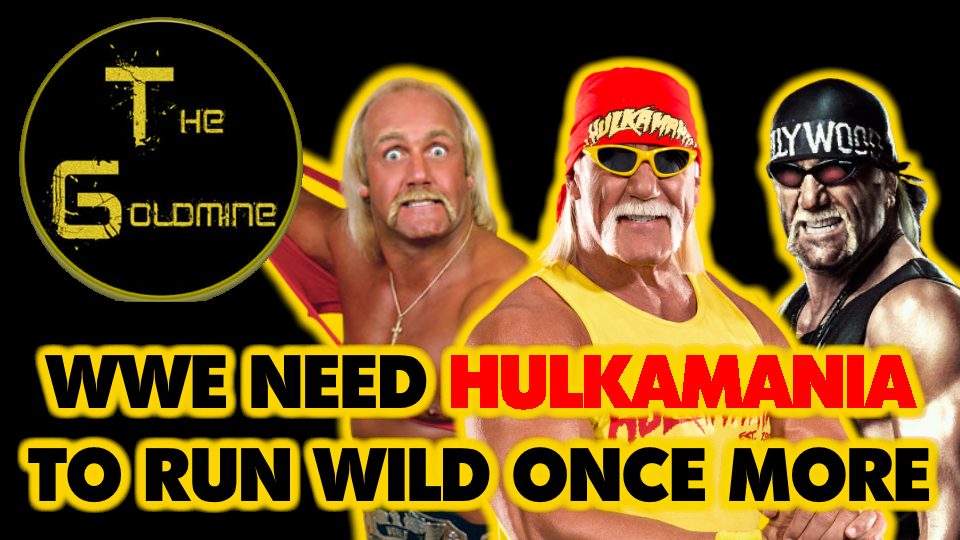 According to reports WWE Hall of Famer and former WWF World Heavyweight Champion The Immortal Hulk Hogan is now reportedly in negotiations to make a return to WWE. 
And I, for one, couldn't be happier to see him come back.
Personal issues and extra-curricular comments aside (and by the way, we've all made mistakes now and again), the bottom line is that no one can deny The Hulkster's insurmountable contributions to WWE and indeed to the world of pro-wrestling as a whole. He introduced bright colored clothing, high-octane interviews and larger than life in-ring performances, things that took wrestling out of a deep slump and made it must-see television throughout the 1980's and 1990's.
For those who may be new to the WWE Universe, let me shed some light on Hulk Hogan's career.
Though Hogan was a star at the time, it wasn't until WrestleMania III where Hulkamania truly began to run wild. In front of the largest attendance audience on record at the Pontiac SilverDome in Michigan, Hogan defeated the late Andre The Giant to win the WWE World Heavyweight Championship. He then went on to have monumental feuds with Macho Man Randy Savage, The Ultimate Warrior, Sgt. Slaughter, Sid Vicious and The Undertaker over the course of two decades. He also transcended the square circle during that time and was the first professional wrestler to truly conquer Hollywood, making a cameo as 'Thunderlips' in the 1983 blockbuster Rocky III and starring in the wrestling themed film No Holds Barred.
https://youtu.be/GykbWx88nGs
The early 1990's saw Hogan's career take a sudden turn for the worse.  A mounting steroid scandal took Hogan off WWE TV for a while. However, the time off saw Hogan star in such movies as Suburban Commando (a classic which co-starred The Undertaker) and Mr. Nanny.
In 1994, Hogan joined WWE rival, WCW and unlike Mr. Squeaky-Clean John Cena, Hogan understood the importance of reinvention. At almost forty-five-years-old (which was a lot older back then), Hogan turned heel and formed the greatest wrestling faction to date, the New World Order with Kevin Nash and Scott Hall at Bash At The Beach 1996. Hogan then helped turn WCW from a company reporting yearly financial losses to a organization making yearly multi-million dollar profits. Of course, Eric Bischoff aka Easy E also had a lot to do with it.
In 2002, at almost fifty-years-old, Hogan returned to WWE, reformed the original NWO and ran roughshot over the company. He recaptured the WWE title and had a historic match against The Rock at Wrestlemania X8 – a bout dubbed "Icon vs. Icon". But by 2005, his in-ring wrestling career was over for the most part due to chronic injuries to his knees and back. In 2014, Hogan was once again employed by WWE but as a Brand Ambassador and appeared sporadically as the host of various shows and PPV's, typically plugging the WWE Network – frankly a dubious distinction considering the man's star status.
With that being said, what would a Hulk Hogan WWE return mean for the company today?
Of course, there will be those "protesters" whom I'm sure will get on their high-horses and condemn the WWE for rehiring Hogan based upon his more recent negative media attention. To those who protest I say this: you have a voice, but you're obviously not a real wrestling fan. Because if you were, you would be practicing the act which Hogan preaches constantly on Twitter and at his public appearances: forgiveness.
We are in full WrestleMania season right now and recently, SmackDown Live Commissioner Shane McMahon and General Manager Daniel Bryan were both taken out in separate assaults over the span of two weeks. (I won't miss either of them. Good riddance to bad rubbish, as the great Bobby Heenan would say.)
This all boils down to one simple fact: with Shane-O-Mac out and Daniel Bryan on the road to returning to full-time action, there is now a vacant spot on SmackDown Live for a general manager.
Could Hogan fill that spot? I'd like to think so because unlike others who filled the role in the past, Hogan has all the attributes to be the greatest general manager of all time.
To many of the hardcore fans, Hogan's return will lend credibility back to the WWE. After all, those in the know like me know Hogan helped create wrestling and it is an insult to suggest anything less. Furthermore, Hogan's presence backstage in WWE today would do wonders to help younger and overconfident talent develop their much-needed personality skills. Hell, Hogan might even be able to work a miracle and help Roman Reigns develop some charm, personality and charisma. On second thought, that might be too tall of a task, even for Hogan.
Maybe, if Hogan asks "The Big Dude Upstairs"….
Nevertheless, Hulk Hogan working for WWE elevates both his own authenticity and worth, as well as the WWE's. Hogan is wrestling royality: if there were Kings and Queens in professional wrestling: the royal line of succession would begin with Hogan and Vince McMahon. It would continue with stars like Ultimate Warrior, Shawn Michaels, "Macho Man" Randy Savage, Sensational Sherri, Ric Flair, Vader, Undertaker and Medusa. And it would also carry over to talent who shined outside of the ring, like Bobby Heenan, Mean Gene Okerlund and Howard Finkel.
I, for one, would like another King of Wrestling involved with WWE today – if only to help save it from the evil do-gooders who know only a pinky finger size about how to make wrestling and their wrestling careers mean something to fans. Hogan will teach them how to: train, say their prayers and take their vitamins. 
That, after all, is the only way a WWE superstar can truly become great. It's the only way they too can become immortal.