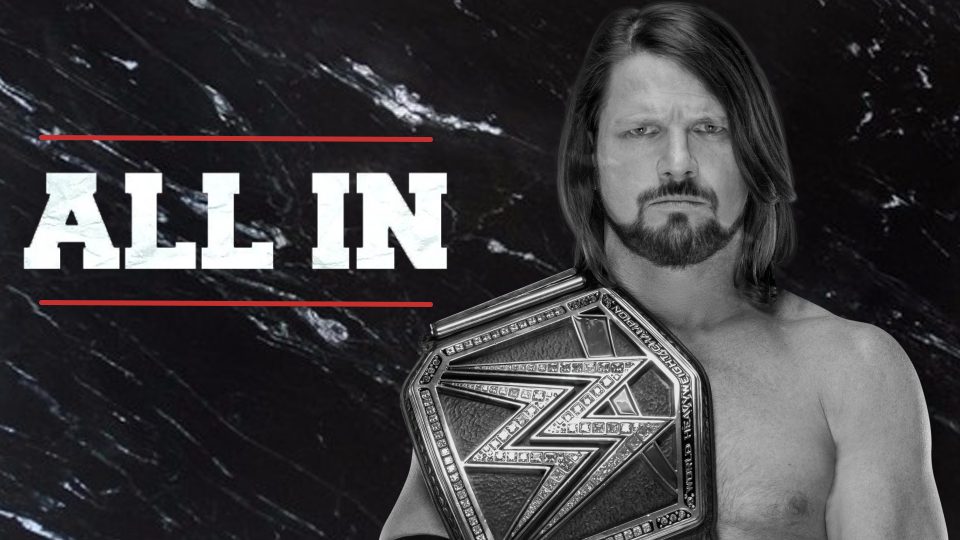 WWE wrestlers are showing up all over popular media to promote WWE 2k19. Game facts are fun, but it's the tidbits of news spilling out in interviews that we crave. This week, AJ Styles spoke to The Daily Star about the recent independent show, All In.
Like many of us, Styles didn't watch the whole show, but has looked into highlights and liked what he saw. As a former leader of the Bullet Club, as well as a guy who's wrestled across TNA, NJPW and WWE, Styles has history with many of the people involved and calls many of them friends.
"I did not watch All In," he told the Daily Star, "I watched the highlights. And good for them, man, they did great. Those guys are my friends and I am happy for them. I am happy with their success, I hope they continue to do it."
https://www.youtube.com/watch?v=A5igzfvawMw
"Good business for everybody"
It's nice to see someone as prominent in the wrestling world as AJ Styles, who has become the face of SmackDown, rooting publicly for an independent show. Styles is a 20 year ring veteran, so it shouldn't surprise anyone that the has a good grasp of the industry.
"This is good for business for everybody," he said. "When there is someone to compete against it is good for everyone and steps everybody's game up."
What do you think of WWE stars praising the work of other promotions? Let us know in the comments!