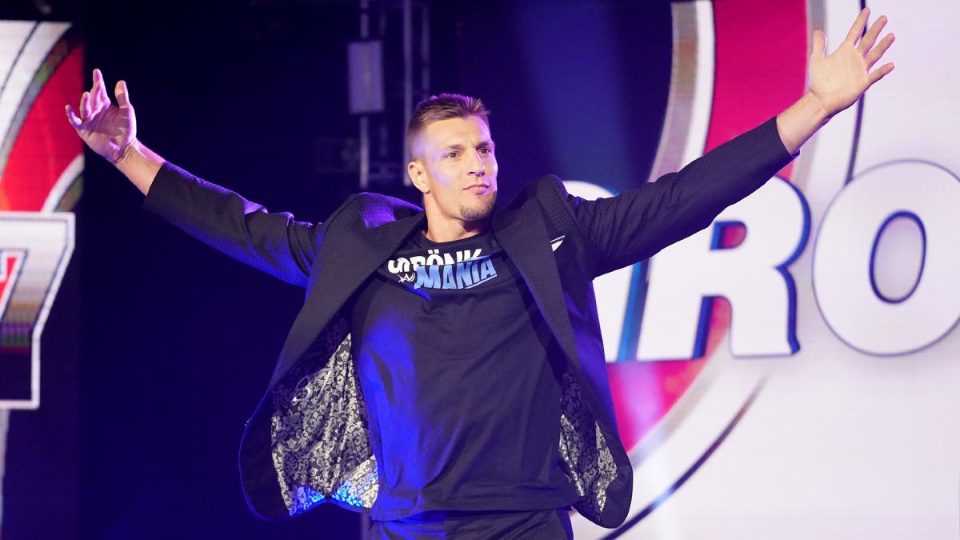 It was reported before WrestleMania 36 this year that Rob Gronkowski had actually signed with WWE. Gronkowski then debuted on SmackDown the following week alongside Mojo Rawley.
At the time, it was reported that WWE had pretty big plans for the WrestleMania 36 host, and wanted Gronkowski to have a Ronda Rousey-like debut for the company.
After a stint with the 24/7 Championship, it was reported that WWE had actually released Rob Gronkowski, after he confirmed in April that he was going to be returning to the NFL with the Tampa Bay Buccaneers.
It was reported that prior to his release, Gronkowski actually had a pretty big amount of backstage heat within the company, despite the fact that they had plans for him to wrestle at SummerSlam in August.
Despite being with the company for just a few months, WWE began production of a Rob Gronkowski action figure, likely realising that his toy would do well because of his crossover with football fans.
However, as you can see in the comments section of the Instagram post below, a former WWE star isn't too happy that Gronkowski got an action figure after just a few months, while he never got one of his own.
Former Cruiserweight Champion Lio Rush, seemingly took some shots at WWE for producing an action figure of "The Gronk" so quickly, while he never got one despite being with the company for significantly longer.
Here's what Lio Rush (now Lionel Green) had to say on the matter on Instagram:
"3 years with the company and not one toy….."