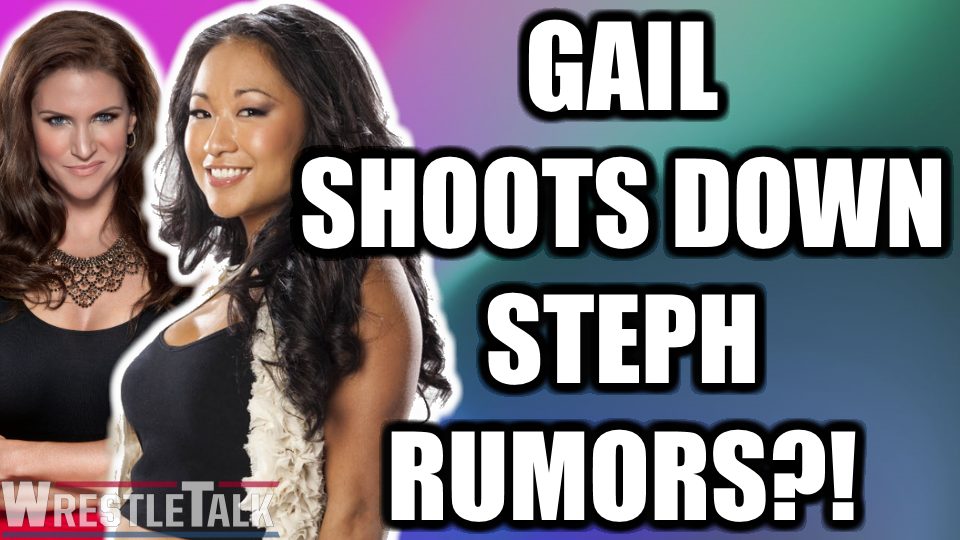 Former WWE and Impact star Gail Kim took to Twitter a couple of days ago to depute claims made by WrestleZone.
The site are claiming that Kim called Stephanie McMahon a "phony," but do not provide any sources for the comments.
Ringside News founder Steve Carrier contacted Kim on Twitter to ask the former Knockouts Champion whether there was any truth behind WrestleZone's claims.
https://twitter.com/steve_carrier/status/1035706420942069761
Kim responded to Carrier to deny WrestleZone's statement, claiming that they were using the headline to "gain clicks."
Of course they did. I said I can't stand phony or fake people in life. I predicted the over sensationalizing of the podcast. I have always been clear on my point of view and nothing has changed in my words. Let the "dirt sheets" keep trying to use headlines that gain clicks https://t.co/uNOrnnL5BL

— Gail Kim-Irvine (@gailkimITSME) September 1, 2018
Carrier and Kim then went on to thank each other – the former for asking and the latter for replying.
Thanks for actually asking to clarify. https://t.co/FetRBpOLeq

— Gail Kim-Irvine (@gailkimITSME) September 1, 2018
Gail Kim did not make the comments WZ claimed she did, but she has been critical of Stephanie McMahon in the past. In April of this year she spoke to Women's Pro-Wrestling Weekly and has this to say about McMahon and women's wrestling.
"Stephanie [McMahon] could have been fighting for us a long time ago. She was there every single time I worked there and she had zero interest in fighting for the women back then."
The seven-time Knockouts Champion also tweeted a reply to an article in which McMahon claimed that it was Triple H and the fans who had been the catalyst for the changes made in WWE's women's division. The since-deleted tweet said:
"My opinion is @IMPACTWRESTLING did. No shade just truth and my personal opinion. I never got my opportunity till then and it's never stopped"
In an interview with Bully Ray and Dave LeGreca on Busted Open Radio, Kim went on to clarify her statement.
"Yes, I feel that [Triple H] did do a lot for women in NXT. If you actually look up the definition of revolution, if you really think about it then the fans really revolutionized women's wrestling, because they're the ones that tweeted at Vince through social media, the power of social media, to say '#GiveDivasAChance'"

But before that, I would say the evolution of women's wrestling really came from Impact Wrestling – TNA."
It's hard to argue the point that the then-TNA was putting on far superior women's matches than WWE was in its Divas era. Kim herself had several great matches with Awesome Kong before the 'Women's Evolution' started.
Fellow female wrestler Chelsea Green has since responded to WrestleZone's attempt to salvage the situation, with a tweet that Kim herself retweeted, saying:
NO! That doesn't take away from the way you twisted my words.
Your original tweet was meant to sound negative. I support ALL women's wrestling and that's not at all what you've posted.

YOU SUCK! https://t.co/XJ7VSQgTUo

— CHELSEA GREEN (@ImChelseaGreen) September 2, 2018
Related Content
Do you think there is any chance of Kim returning to WWE at Evolution? Let us know in the comments below or on Twitter here. You can also join us on Discord to chat with Oli, Luke, the magazine team, the website writers and each other here!