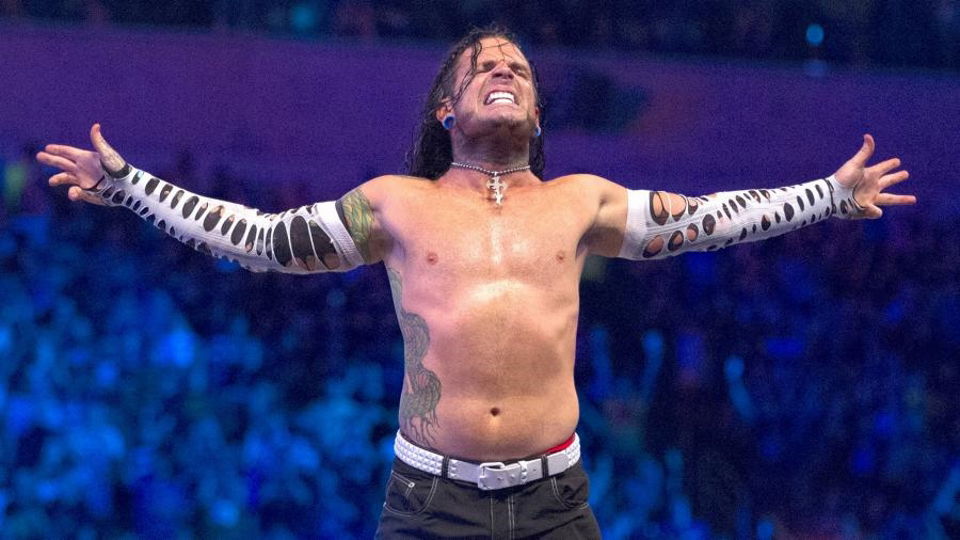 WWE star Jeff Hardy has recently praised a top AEW competitor, noting that he feels honored fans compare him with the popular talent.
Hardy rose through the ranks in WWE as one of the most fearless athletes in the company. Now a wrestling veteran, Hardy is delighted to be compared to the likes of Darby Allin, who's tearing through AEW in similar fashion.
Speaking on ESPN West Palm, Hardy explained why he's honored that fans can draw comparisons between himself and the TNT Champion. Explaining that he used to think of himself as a stunt man, Hardy confirmed that he sees the resemblance between himself and Allin's styles.
Here is the full quote:
"I'm so honored for people to say that, especially a guy like Darby Allin. I've never met him but when I watch him on AEW, I'm like 'wow he's really like me' and he's actually like a real-life stunt man. I've always said jokingly, I don't even think I know how to wrestle. I think I'm just a stunt man when it comes to this stuff. I'm more about the moments and the highlights and the storytelling. Those big extreme moments, my career has been based around that."
Allin is one of the most popular wrestlers in AEW, admired for his dynamic offense and bold attitude. Since winning the TNT Championship in November 2020, Allin's fanbase has only gotten larger.
At Revolution 2020 last Sunday, Allin teamed with Sting to defeat Brian Cage and Ricky Starks in a street-fight. This was one of the matches that earned AEW Revolution such an impressive pay-per-view number.
Quote via Wrestle Zone.
What are your thoughts on the above story? Let us know in the comments on Twitter or Facebook.