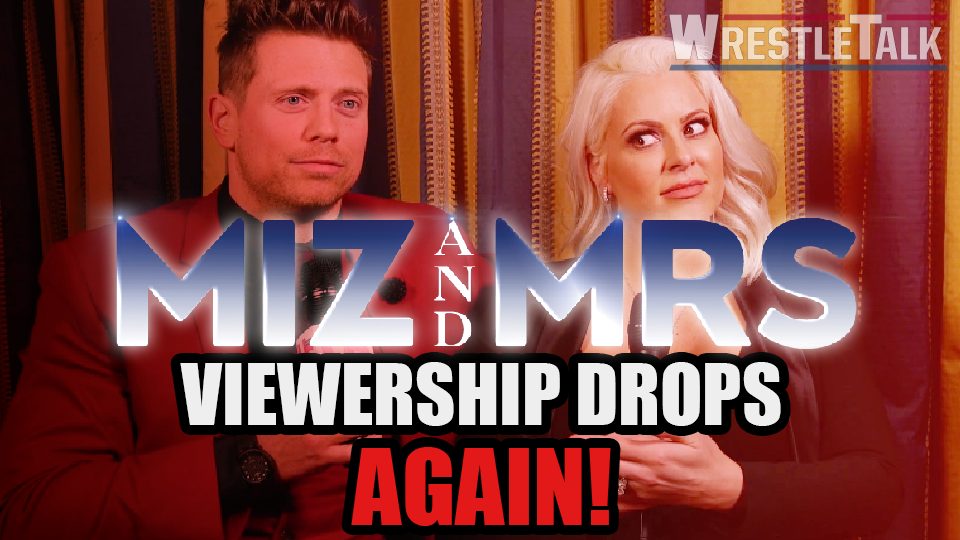 The third episode of Miz & Mrs, the 'reality show' focusing on the lives of WWE alumni The Miz and Maryse, was broadcast following SmackDown Live on August 7 and it received another drop in ratings.
This episode managed to draw 1.225 million viewers, down by 6% from last week's episode of 1.303 million. The second episode was down from the first as well, as the debut episode managed 1.473 million viewers. The SmackDown Live show which led into this week's Miz & Mrs episode drew 2.197 million viewers.
Continued drops like this might be making 'The It Couple' slightly nervous, however, it's not uncommon to lose viewers following a debut episode. Let's hope the viewers stabilize soon, otherwise, this show might have been a Miztake. You're welcome.
Related content:
Have you been watching Miz & Mrs? Let us know in the comments below or on Twitter here. You can also join us on Discord to chat with Oli, Luke, the magazine team, the website writers and each other here!