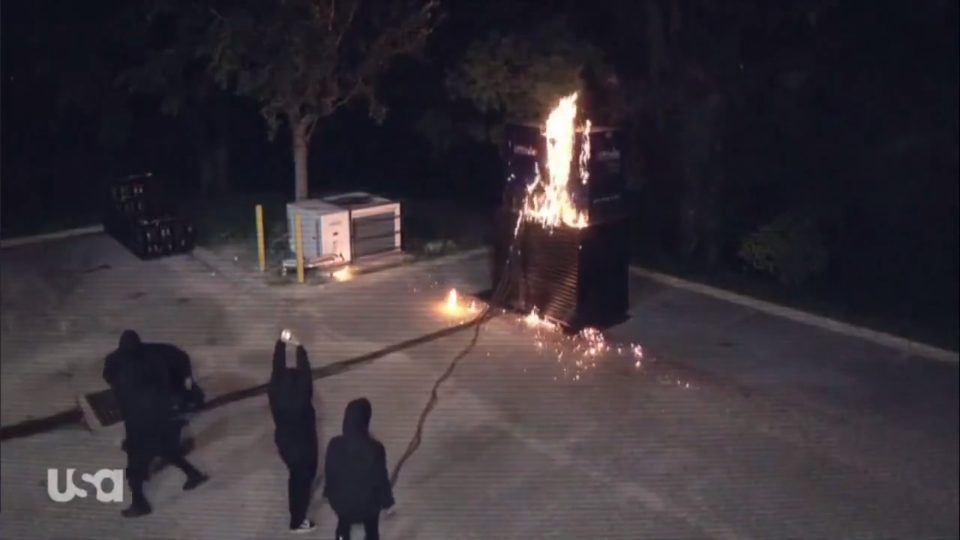 A mysterious new group of wrestlers made their presence known throughout tonight's episode of WWE Raw on the USA Network.
During the show, there were several difficulties, such as the lighting in the Performance Center flickering, and microphones cutting out during interviews and promos.
Towards the latter end of the show, surveillance camera footage was aired that showed a group of five people in black hoodies vandalising an electrical box with a molotov cocktail, thus setting fire to it.
One of the more bizarre things about the whole situation is that WWE actually announced a new faction was coming before the show even started.
Despite the aforementioned prior announcement, the identities of the five culprits weren't revealed. Pro Wrestling Sheet is reporting that although some people have pointed out a resemblance to antifa, this is not supposed to be a political angle.
It was the most noteworthy episode of Raw for a very long time, as it also saw the debut of Raw Underground, a GCW Bloodsport style of worked shoot-fighting in an underground fight club.