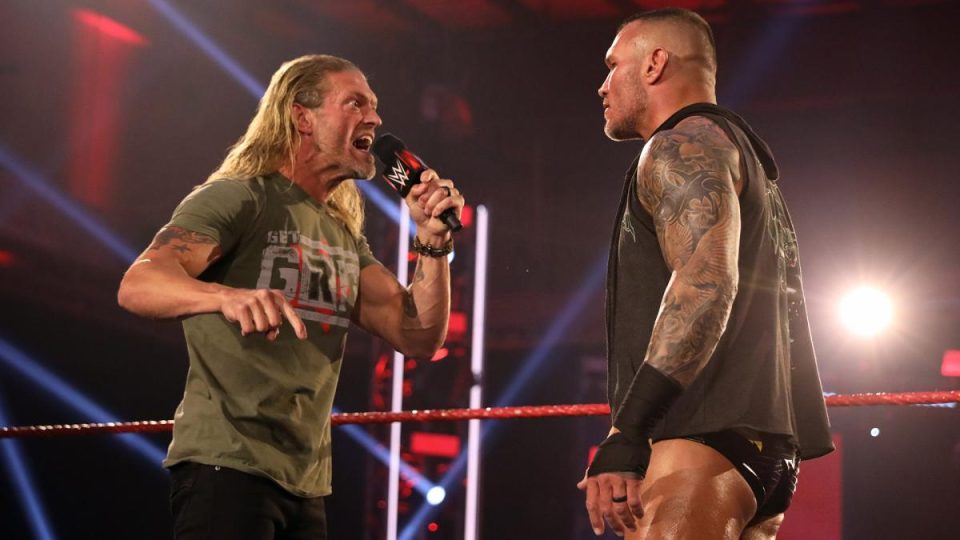 Randy Orton has said that one of the things he worked hard to get better at was his promos. Now, he has recalled a time when he went long on a promo but didn't get yelled at because Vince McMahon liked it. Specifically, he thought it was "such good s***".
Orton spoke today during the SummerSlam media call and recalled the story. The promo in question was between himself and Edge earlier this year. Here is the quote, courtesy of Fightful:
"I can stumble, I can stutter, I can talk under my breath, but as long as I mean what I'm saying, it's going to be a good promo. A good promo to me used to mean that I hit every word in the script or I hit my time. There was a promo earlier in the year where we went five minutes over, it might have been seven minutes, but the promo was so good and Edge and I kept going and going and the people ate it up.

Normally, if you go five minutes over in a segment, you're going to come back to Gorilla and Vince McMahon is going to slap you, but that wasn't the case because 'it was such good shit.' When you have the ability to steal time from other people, which is heavily looked down upon and I don't recommend anyone else doing it, but when you take time like that without asking and it turns out that the boss, Vince McMahon, is happy that you improv and took the bull by the horns and decided to steal those minutes, that means a lot."
Whether McMahon said those exact words or not, well, who knows? It has become a running joke in wrestling since Jon Moxley appeared on Talk is Jericho last year. During that podcast, Moxley said anytime he complained about doing a stupid promo to McMahon, he would respond with "it's such good s***".
The line even made it to WWE programming early this year as a puppet Vince did commentary on the Firefly Funhouse match.
What do you think of this story from Randy Orton? Let us know on Twitter!