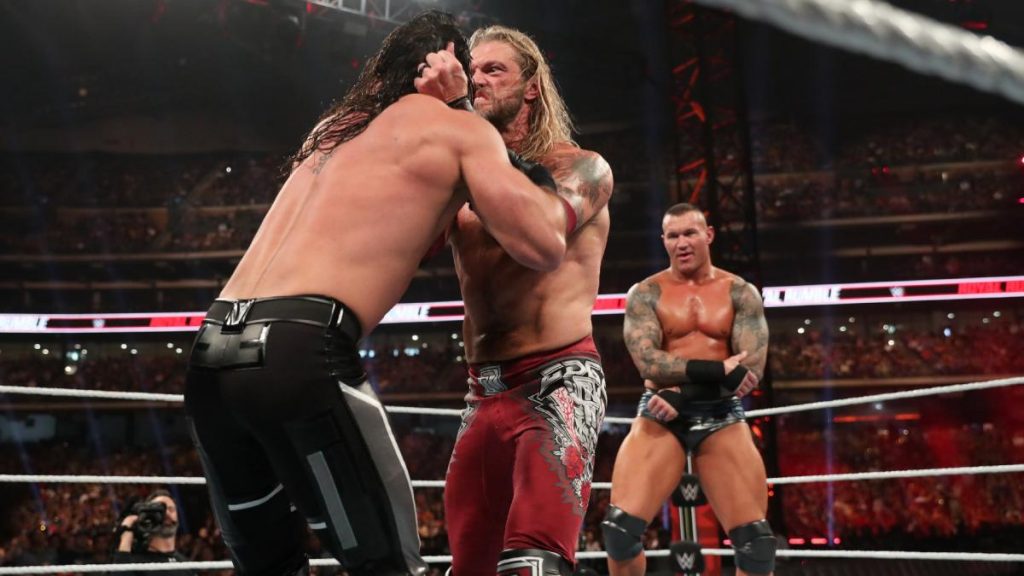 Easily the biggest return of of last night's Royal Rumble matches was former WWE Champion Edge, who returned at the 21 spot after 9 years.
Edge was forced to retire in 2011 due to a shoulder injury, but it is being reported that the legend has now signed a three-year deal with WWE.
He lasted until the final three, but was eliminated by Roman Reigns. However, there was an altercation earlier in the match which appeared to show which direction WWE is going with the Rated-R Superstar.
One of the moments of the Rumble was Randy Orton and Edge reuniting Team RKO, but as is the case with Randy Orton, the friendship didn't last for long.
Randy threatened to hit an RKO on Edge, who scouted him before turning on Randy himself, throwing Orton out of the ring.
This, according to Wrestling Observer Radio, apparently be the feud going forward, and you have to say it's a great first feud for Edge to have following his return.
If you had told me it would be Edge vs. Randy Orton at WrestleMania in 2020, I would probably have asked which psychiatrist you go to, but it really looks like this is going to happen.
Edge looks to be in phenomenal shape, and there are very few people who could make his return seem more special.