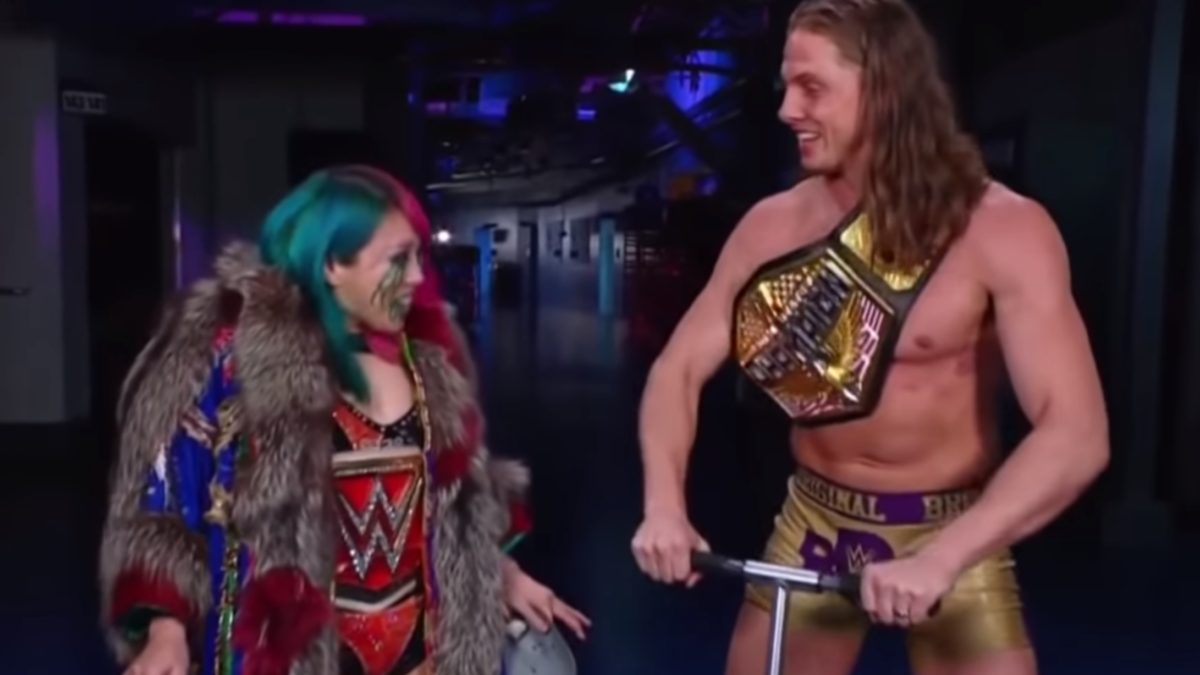 Some new details have emerged regarding the hilarious Riddle promo botch that aired during this past Monday's episode of WWE Raw.
Riddle seemingly forgot his lines during the segment, so his natural reaction was to say "I forgot what I was going to say", and walk out of shot, leaving Asuka bewildered.
According to Bryan Alvarez on Wrestling Observer Live, it seems that this may have not been a live segment, but Vince McMahon and Bruce Prichard found it so funny, they aired it anyway.
As Alvarez says, it's not 100% clear that part is accurate, but it certainly was a legitimate botch, and McMahon and Prichard did find it funny. The unclear part is just whether it was pre-taped or live.
Alvarez said:
"Well, it was a shoot! I haven't fully figured out the story yet because the story I was told actually doesn't make a lot of sense. The story I was told was he wasn't told it was live but (Bruce) Prichard and Vince (McMahon) saw it and they just laughed and laughed and laughed. So, if it was live you can't redo it. So I'm wondering if what actually happened was a pre-tape that he screwed up but they loved the pre-tape so much.

"The point is what you saw on TV was not a plan. He was supposed to deliver his line. He had some line about the scooters in Japan. He screwed up, they howled and they thought, 'We've got to put this on TV'. Nevermind the fact that it makes your promotion look like World Championship Wrestling. It's all about entertaining themselves. It entertained Bruce, it entertained Vince and so it went on television. That's the story on Riddle and forgetting his line. He actually forgot his line and they thought it was funny."
It was reported a while back that McMahon was a fan of Riddle and even had plans to make him a bit more serious.
Evidently the latter hasn't happened, but he has a pretty good win/loss record this year and the fact he's a champion instead of being buried at this point does say something.
Quote via WrestlingNews.co
What are your thoughts on the above story? Let us know in the comments on Twitter or Facebook.