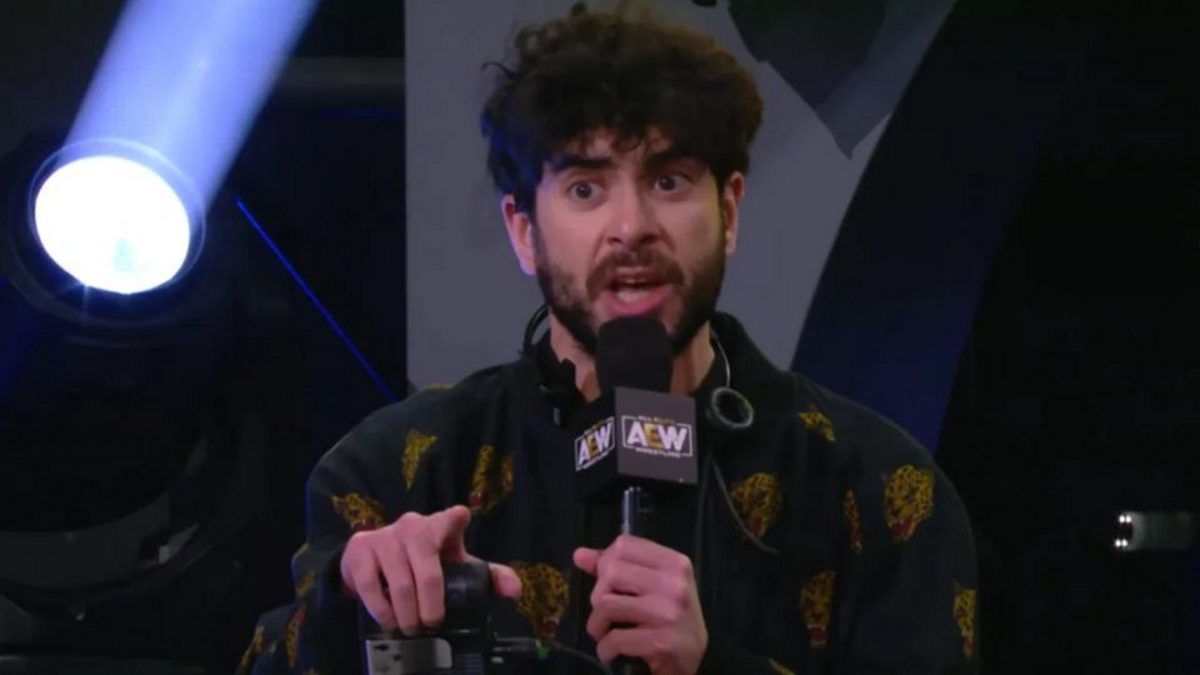 The rise of All Elite Wrestling (AEW) over the last three years has led to there once again being a viable number two wrestling promotion in the United States, behind WWE.
With the rise of a new promotion, naturally this will lead to 'tribalism' among wrestling fans, who feel dedicated to one promotion over another.
AEW President Tony Khan recently appeared on the Wrestling Perspective Podcast, where he was asked about the tribalism in wrestling between AEW's fans and WWE's fans.
Khan responded:
"I understand it. There used to be more of a broad base of people watching wrestling, and now it's really, like all of television, it's hardcore fans. It makes what the NFL does that much more impressive that the audience for the NFL is growing while the audience for TV has shrunk and shrunk and shrunk. The TV audience goes down 9% a year. It went down 9% last year. It went down 9% the year before. It's gone down 18% over the last two years. The wrestling ratings are very steady compared to everything else, and the NFL is up, while other shows are mostly down 18% or more over the last two years. As the audience for TV has changed, all things have become more hardcore audience-based. It's also like sports online. It's very tribalistic. The fans of the sports are very quick to say what they're a fan of and what they're not a fan of. There's a lot of people that like both and just don't make a lot of noise, and the people who make a lot of noise are the people who feel really strong one way or another whether they really like AEW or like our competition. It's not that different to what's happening with pro sports. I think overall, it's a good thing that there's all these fans that are really dedicated to their shows. During the Monday Night Wars, there were people that felt strongly one way or the other. Frankly, as the thing went on and on, more of them moved towards the WWF. They did really well and in 1999, that was the show that was giving the people what they wanted to see in the '90s, so that's why things trended that way, I think. In terms of tribalism, I think it's something that's been around a long time and it's a big part of sports."
It's perfectly acceptable to like WWE and dislike AEW. It's perfectly acceptable to like AEW and dislike WWE. It's perfectly acceptable to like both, or to dislike both. Can we just try to relax and stop attacking people over their opinions on wrestling please?
transcription via WrestlingNews.co
To make sure you stay updated with all the latest wrestling news, add WrestleTalk.com to your Google Discover feed and follow us on Twitter!